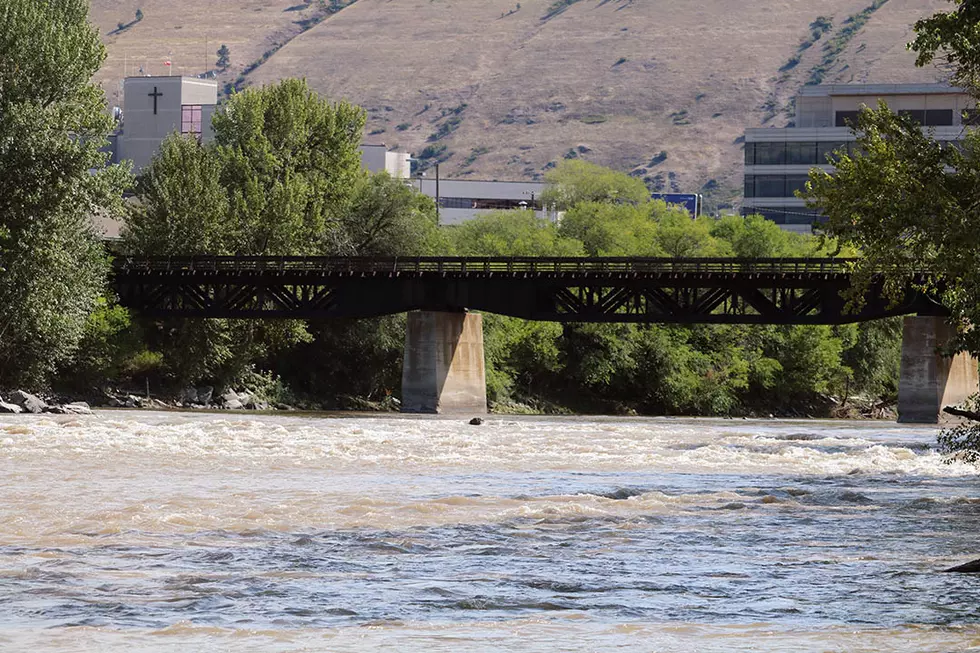 City eyes purchase of Flynn-Lowney Ditch ahead of Mullan infrastructure project
The Clark Fork River could benefit from the city's proposed acquisition of the Flynn-Lowney Ditch, which would result in its decommissioning, returning water to the river.  (Martin Kidston/Missoula Current file)
The Missoula City Council will decide whether to follow through with the purchase of the Flynn-Lowney Ditch after Public Works on Wednesday said it had negotiated a $1 million agreement with the Hellgate Valley Irrigation Co.
The city's department of Public Works & Mobility has proposed funding the purchase using $725,000 from Transportation Impact and Water Development fees. The remaining $265,000 would need to be raised from other sources such as grants, private donations and in-kind services.
Members of the City Council held their first hearing on the issue on Wednesday.
"This is a unique opportunity to improve irrigation practices and save money on the BUILD project," said Jeremy Keene, the city's Public Works & Mobility Director. "Closing the ditch allows us to eliminate some large culverts from the project and reduces the cost of storm water infrastructure, which is influenced by groundwater from the ditch."
If approved, Keene said the acquisition would take around six months to complete. Other mitigation efforts would follow including river restoration, bank stabilization, river access improvements, and public water supply wells.
The ditch takes in water at Broadway Island near downtown Missoula and directs it north along West Broadway, then west along Flynn Lane. From there it disperses water into numerous channels in the greater Mullan Area and intersects with Grant Creek.
Buying the irrigation ditch would allow the city to decommission it. Keene said that would net nearly $2 million in savings for the Mullan BUILD project by reducing the cost of culverts and storm water drainage.
The purchase would also provide funds to drill new wells for irrigators, enabling the city to transfer water rights to those wells. Keene said the wells would be a more reliable source of water for irrigators while any remaining water would be returned to the Clark Fork River to boost in-stream flows.
According to the city, around 40 cubic feet per second of water would remain in the river. That could reduce fish loss and eliminate the need to alter the river channel to get the water to the ditch.
"Reducing loss of fish to ditches, improving instream flow and protecting river habitat are important objectives for Montana Fish, Wildlife and Parks," said Pat Saffel, the agency's fisheries manager. "Decommissioning the ditch achieves all these objectives completely and permanently."
Keene said eliminating the need to divert water would also clear the way for future efforts to restore the natural river channel, stabilize the eroding south bank and improve river access and recreation opportunities.