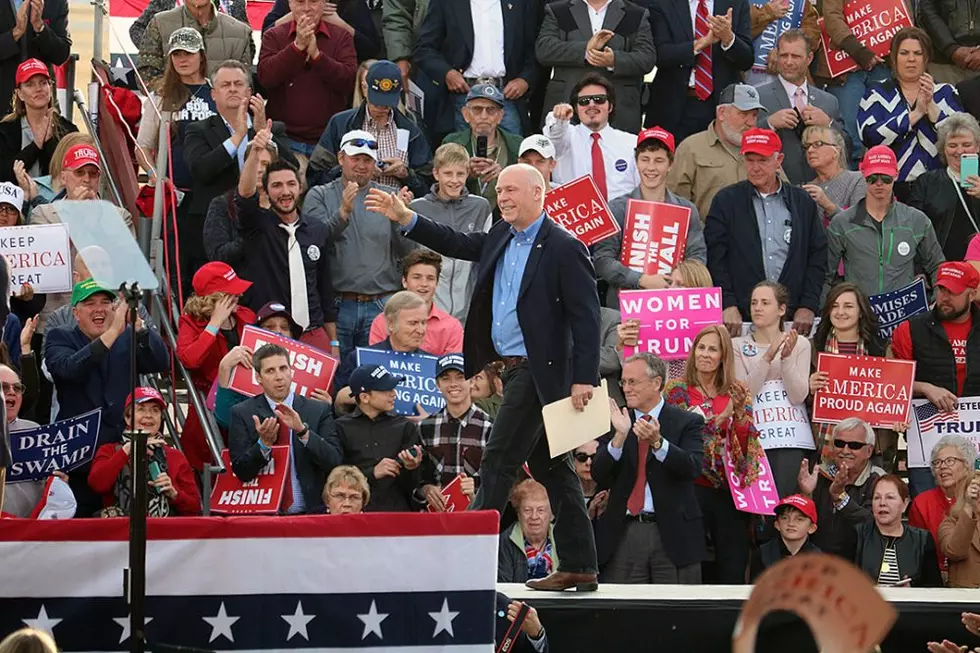 Gianforte holds off Williams, wins first full term in U.S. House
Rep. Greg Gianforte waives to the crowd during a campaign rally with President Donald Trump at Missoula International Airport last month. The first-term representative defeated Democratic challenger Kathleen Williams by 7 percentage points. (Martin Kidston/Missoula Current)
Republican Rep. Greg Gianforte, Montana's sole member of the U.S. House, won his first full term in office on Wednesday, topping Democratic challenge Kathleen Williams.
While several precincts remained outstanding, Gianforte held a 52 to 45 percent margin over Williams and a 30,000 vote lead, leading the Associated Press to call the race in his favor.
"I am ready to continue putting Montana first and defending our values," Gianforte tweeted. "Montana is our home. I'm proud to be your voice in Washington."
Both candidates appeared at Election Night rallies in Bozeman late Tuesday, thanking supporters and expressing optimism, though it was Gianforte who came out on top.
Gianforte, who launched his campaign in the GOP majority, will return to Washington in the minority. Democrats gained at least 26 seats on Tuesday night, surpassing the 23 seats needed to regain control of the House.
President Donald Trump said he would take a "warlike posture" if House Democrats investigate him, according to the Washington Post.
Watch Missoula Current for continued updates on this story.