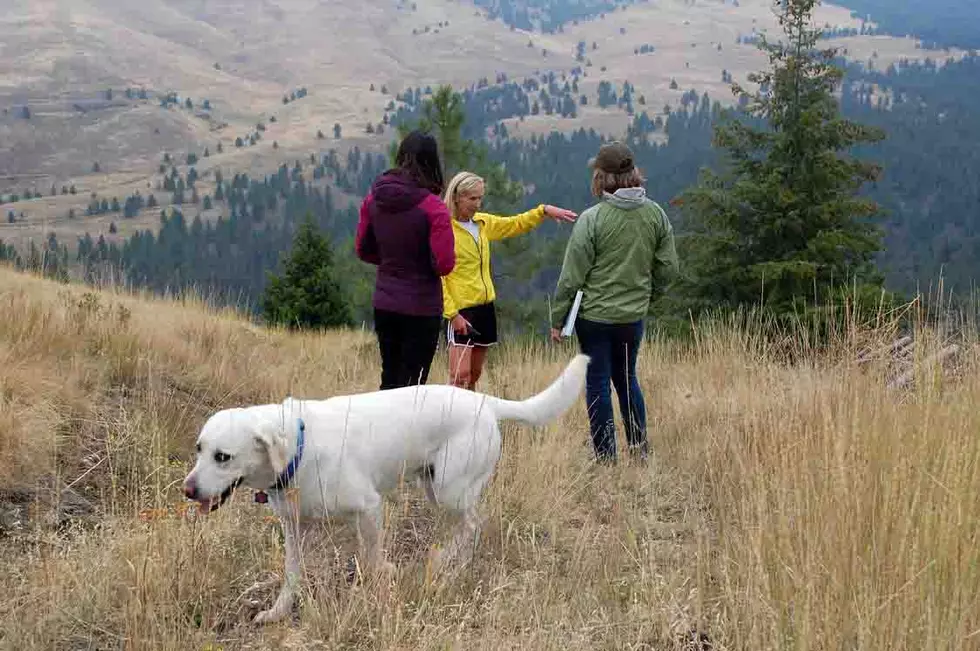 Opinion: Governor-elect Gianforte can protect state's outdoor dollars
As the incoming Gianforte administration prepares to lay the groundwork for Montana's future prosperity, we respectfully recommend they consider investing in the state agencies and outdoor programs that support wildlife protection, enhance public access, and conserve our working lands. 
Montana's outdoor assets can be a critical component of a Montana comeback plan because they fuel a growing industry. A recent report from the Trump administration found Montana's outdoor economy makes up over 4.7% of Montana's total economy, contributes $2.5 billion annually, and employs 31,598 people.   
Besides jobs, Montana's great outdoors are fundamental to our state identity. Rural or urban, democrat or republican, we all equally depend on Montana's land, water, and wildlife. 
Outdoor budget inadequate
While there will be increased pressure to reduce the state's operating budget in 2021, we urge the governor-elect to protect public lands and wildlife funding from unnecessary cuts. 
Together, the combined budgets for Fish Wildlife and Parks, the Department of Environmental Quality, and the Department of Natural Resources and Conservation make up less than 1.5% of all general tax revenue available to fund the state budget.
This level of investment is simply not keeping pace with demand. A 2019 analysis from Headwaters Economics found ongoing funding needs for protecting working farms and ranches, managing fish and wildlife resources, and maintaining public recreation exceed all available federal, state and private budget allocations to the tune of $60 million. 
This funding gap may become even starker as Montana's population expands.  One of the long-term impacts of the ongoing COVID-19 pandemic is a migration spike from out-of-state visitors seeking more open spaces and outdoor opportunities under the Big Sky. We must ensure the state is prepared to meet and manage these growing demands for our outdoor amenities.  
Montanans seek additional investments
There is a strong appetite to find more stable funding solutions for wildlife and outdoor access. In 2019, the Montana Outdoor Heritage Project completed the most comprehensive outdoor survey ever conducted. Our survey found 83 percent of residents support more dedicated funding for wildlife, working lands, and outdoor recreation. When asked to prioritize the issues, Montanans said protecting wildlife habitat and ensuring additional public access are the top problems the state should address. 
More recently, Montanans established a new revenue stream to enhance public access, conserve private lands, and boost funding for State Parks and trails through I-190. While we have no position on the legalization or regulation of marijuana, we do acknowledge the voter's will. The Gianforte administration can down a commitment to public access by supporting appropriation of this tax revenue toward Montana's open lands, public access, and wildlife resources. 
This new revenue stream could provide an impressive return on investment. The Great American Outdoors Act, which Gianforte helped pass in Congress, means there are more federal resources than ever set aside to expand public access and grow our economy. However, Montana must have access to a sustainable revenue source to take full advantage of available resources by matching these federal investments.
Build on bipartisan 2019 legislative session
Montana has a centuries long commitment of investing in our outdoor way of life. This was most recently on display in 2019, when lawmakers passed SB 24, the first comprehensive recreation and parks funding bill to pass the legislature in over three decades. 
We now have an opportunity during the upcoming legislative session to build on this bipartisan achievement by fighting for public lands funding, protecting the future of working lands, and defending key wildlife habitat and recreational access programs.
Governor-elect Gianforte, please consider wisely investing in our state's outdoor future. Help protect existing funding levels for our outdoor-related agencies and defend a promising new revenue stream to increase public access. Protecting Montana's outdoor dollars can help fuel your Montana comeback plan and grow our economy.
Christine Whitlatch, Todd Buchanan, and Bob Walker are volunteers for the Montana Outdoor Heritage Project. www.montanaheritageproject.com.