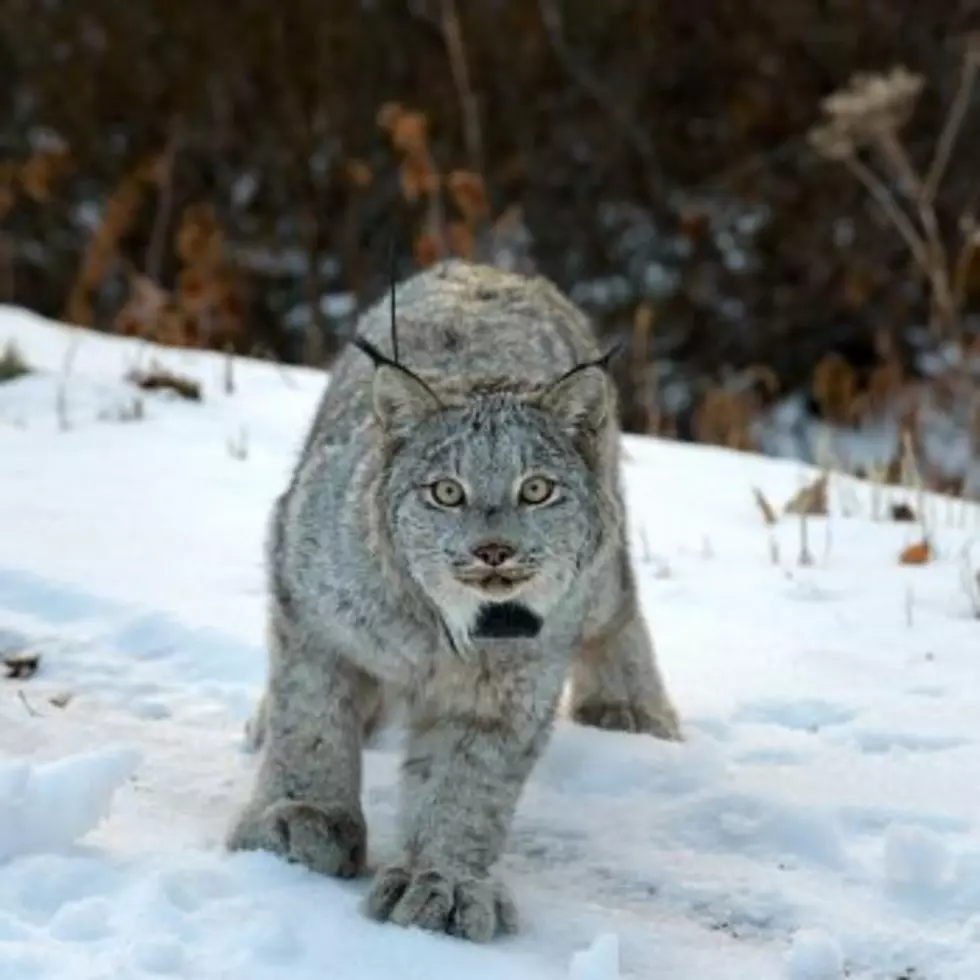 USFWS agrees to evaluate habitat critical to lynx recovery
Canada lynx. (Dash Feierabend/USFWS)
After reversing its course of action multiple times over two decades, the U.S. Fish and Wildlife Service has again agreed to identify all the habitat needing protection nationwide for preservation of threatened Canada lynx.
Missoula Federal District Judge Dana Christensen this week accepted a settlement where the U.S. Fish and Wildlife Service agreed once again to reevaluate its 2014 critical lynx habitat rule.
This comes after the Biden administration reversed a U.S. Fish and Wildlife Service decision to write a rule delisting the lynx in 2017 during the Trump administration. Once that was done, a group of conservation organizations reached an agreement with the agency in November 2021 to write a draft recovery plan for lynx by the end of 2023.
Recovery plans describe what the agency needs to do to recover a species, including goals that must be met – such as population size, density or distribution – before the species can be delisted.
A thorough assessment of critical habitat for the big cat is necessary for the recovery plan to be effective, so Monday's settlement ensures the U.S. Fish and Wildlife Service does everything required for a species listed under the Endangered Species Act.
"We are hopeful today's agreement will combine with our other Canada lynx victories to give this snow-dependent big cat a fighting chance at survival in the face of our warming climate," said John Mellgren, Western Environmental Law Center attorney. "We have had to push the Fish and Wildlife Service for every inch of progress on Canada lynx recovery efforts and are hopeful the agency is beginning a new chapter of good-faith recovery efforts for this ecologically significant and iconic wild cat."
The plaintiffs in this case were WildEarth Guardians and Wilderness Workshop. Plaintiffs in the recovery plan lawsuits include WildEarth Guardians; Montana-based Friends of the Wild Swan; Colorado-based Rocky Mountain Wild, San Juan Citizens Alliance and Wilderness Workshop; and Oregon-based Cascadia Wildlands and Oregon Wild.
Like their preferred prey, the snowshoe hare, lynx are specially adapted to living in large regions of mature boreal forests with dense cover and deep snowpack. The species and its habitat are threatened by climate change, motorized vehicles, trapping, logging and development, which disturb and fragment the landscape.
Lawsuits have featured hugely in the twisted tale of federal lynx protection, because the agency has delayed or minimized several documents since the lynx was listed as threatened in 2000.
The ESA says the agency should develop recovery plans within a few years of a species' listing. But when 2013 rolled around with no recovery plan in sight, environmental groups sued to get the agency to write a plan.
Federal attorneys argued the agency couldn't write a recovery plan because it hadn't designated lynx critical habitat yet. It had tried to make a designation in 2006 but was sued because it hadn't included parts of Montana.
Missoula Federal District Judge Donald Molloy had no trouble deciding that the agency was a bit tardy.
"The history of this case causes a certain skepticism about the agency's self-declared deadlines for initiating recovery planning. Consequently, the service will be bound by a deadline for recovery planning unless it finds and documents that such a plan will not promote the conservation of the lynx," Molloy said in his 2014 ruling.
Shortly after that, the Fish and Wildlife Service issued its 2014 critical habitat designation. This time, groups took the agency to court because the designation didn't include the southern Rocky Mountains of Colorado or areas in the Lolo, Bitterroot, Beaverhead-Deerlodge, Nez Perce, and Helena national forests of Montana and Idaho. In 2016, Christensen told the U.S. Fish and Wildlife Service to try again unless the agency decided to delist the lynx.
In 2017, the U.S. Fish and Wildlife Service took the latter option, saying it would write a rule to delist, saying it couldn't conserve the species. In an assessment, the agency said the only places where lynx had more than a 50% chance of surviving to the year 2100 were northern Maine and northwestern Montana through southeastern Idaho.
The groups sued once again in December 2020, saying the agency's five-year review and assessment of the cat's future viability were flawed. They pointed to studies showing that species with adequate habitat protection are less likely to suffer declining populations and more likely to be stable.
That lawsuit was no longer needed once the agency announced it wouldn't delist. Now it's back to the drawing board on both the lynx recovery plan and associated critical habitat designation. The agency must produce a draft recovery plan by Dec. 1, 2023 and a critical habitat rule by Nov. 21, 2024, so everything can be wrapped up by Dec. 1, 2024.
"This settlement agreement is the first step in what will be a long road to true recovery for the lynx, but we are cautiously optimistic that it will result in thousands of acres of protected habitat for this majestic wild cat to return to its home in the Southern Rockies," said Lindsay Larris, WildEarth Guardians wildlife program director.
Contact reporter Laura Lundquist at lundquist@missoulacurrent.com.