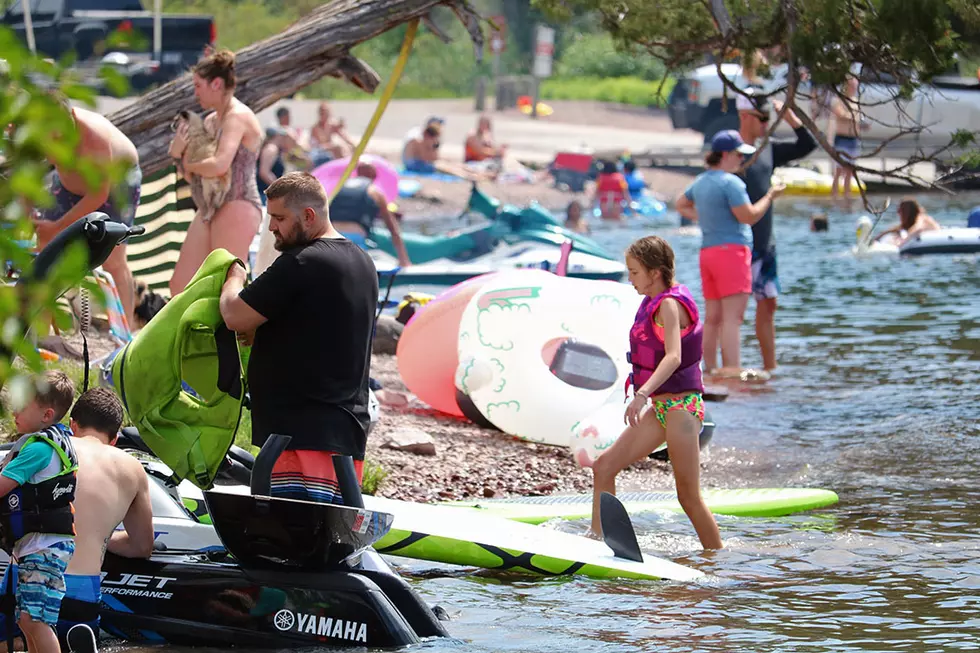 The heat is on: Missoula set for second 3-day stretch of 100 degrees
Residents take to the cooling waters of Salmon Lake. (Martin Kidston/Missoula Current file)
Martin Kidston
(Missoula Current) The National Weather Service in Missoula has issued a heat advisory for the Missoula and Bitterroot valleys, warning of triple-digit temperatures that are expected to last for several days.
The advisory extends through Thursday and calls for daytime highs of 101 degrees. Temperatures in Thompson Falls are likely to hit 103 while Orofino, located in the Idaho panhandle, could see temperatures as high as 108 degrees.
Missoula already has recorded four days of 100 degrees or more this summer. That occurred on July 21-23 and again on July 30. Some years, Missoula doesn't see a single day at 100 degrees, but this summer is shaping up to be a hot one.
"For this year, we've had four days of 100," said Joe Messina with the National Weather Service in Missoula. "Potentially, we could see four more days this week of 100 degrees."
The hot Montana summer already has taken a toll, prompting hoot-owl restrictions on certain rivers and sparking another intense fire season.
According to weather records, Missoula has only recorded three straight days of 100 degree temperatures three times including this year, in 2006 and 2022.
Messina said last year also saw five straight days of 100 degrees – a string that ended on Aug. 1. Missoula also recorded five straight days of 100 degrees in 2007 and 1936.
The hottest temperature ever recorded in Missoula was 107 degrees in 2007. Messina believes this week could be the last of this summer's 100-degree temperatures.
"We do have some more active weather coming, as early as next weekend. We should see a significant change, but that's still pretty far out there," he said. "We're tracking a pretty significant low-pressure system for next week. We're giving that a 40% chance right now."
With the heat advisory in place, forecasters are urging residents to be smart and take the necessary precautions.
"Don't leave kids or animals in the car, check in on the elderly or vulnerable populations, and drink plenty of water," Messina said. "The message is just prepare for the heat that's coming and plan your days accordingly."