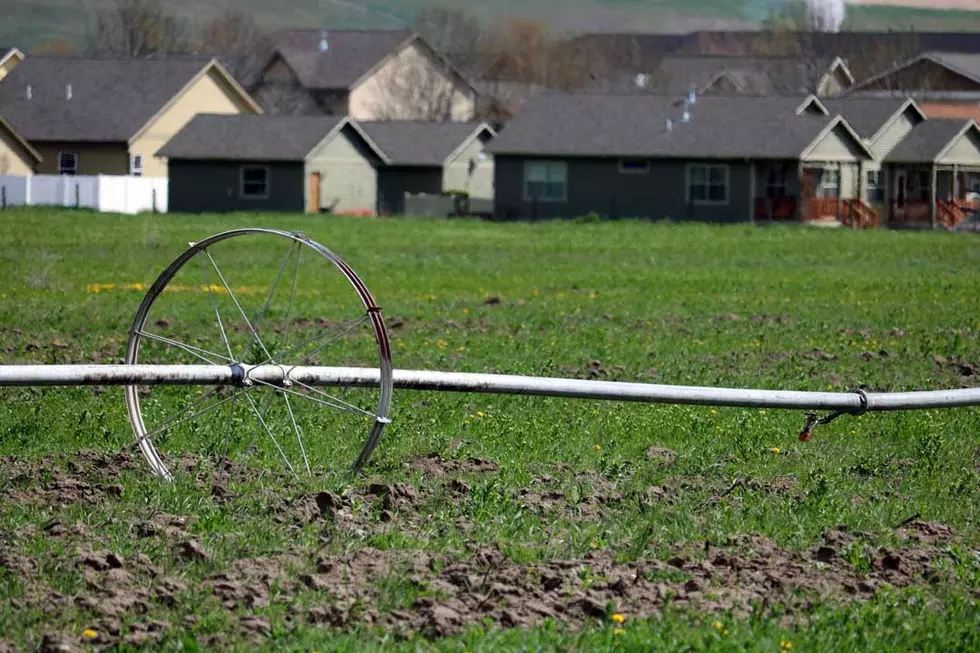 No bidding wars: Developer to take different tack on selling Hellgate Village homes
Construction is underway at Hellgate Village off of Mullan Road. The first batch of 19 homes will be awarded through a drawing process at list price to avoid any bidding wars on April 1. (Missoula Current file photo)
As one of Missoula's newest subdivisions comes online later this year, a local real estate firm and team of builders will take a new approach to selling homes, hoping to avoid the bidding wars that have resulted from the city's notoriously low housing inventory.
Gillian Edgell, an agent with Glacier Sotheby's International Realty, brought the Hellgate Village property to Edgell Building and Hoyt Homes three years ago. The subdivision has been in the works ever since, and Phase 1 development is underway.
When the homes go on the market this April, they'll be awarded at list price through a drawing process, not a bidding war.
"As a real estate broker in Missoula, I've spent the last nine months or so listening to the frustration with buyers," said Edgell. "I've worked with my own buyers who got beat out on properties they wanted to purchase over and over again. Every agent I talk to is in the same boat. We all have buyers who are desperately trying to get into the market of being a homeowner or move houses."
According to data reported on the Montana Regional MLS, 91 residential properties sold in Missoula County in January with a median sales price of $420,000. That's compared to 93 sales in January 2020 with a median sales price of $325,000.
There are currently 313 residential properties for sale in Missoula County with a median list price of $479,500. Of those, 203 already have a sale pending.
With supply so low and demand high, Edgell said it's not uncommon for a home seller to receive 10 to 15 offers on a single property listed at $400,000 and below. That can drive the price tens of thousands of dollars higher than what's listed. 
While it inflates the market, it also leaves many qualified home buyers behind and empty handed.
"It gets bid up by out of state money or investors or cash offers, things that local Missoulian's generally can't compete with," said Edgell. "We decided very quickly we have to think of something different to do."
Looking to change the paradigm, Edgell-Hoyt Construction set out to design a neighborhood with a blend of housing types. Edgell is known for its workforce housing projects, most notably Scott Street Village.
With construction now underway in Hellgate Village, the first batch of homes are expected to hit the market this spring. But instead of accepting multiple offers on a single property, Edgell will hold a drawing of qualified buyers, thus avoiding any bidding wars and artificial inflation.
"There's no bidding up. It gets us where we want to be, to keep things as fair as possible," said Edgell. "It's so frustrating for buyers right now. We want to create the most fair process we possibly can."
Once final pricing is listed in March for the first 18 units in Phase 1, interested buyers will have a month to determine which property they're interested in, and what they qualify for. They will then register with Glacier Sotheby's or another participating agent for a drawing scheduled for April 1.
Edgell expects to draw three names per property. The first name drawn on each property will have 24 hours to submit an offer and letter of preapproval. If that fails or the buyer backs out, Edgell will move on to the second name.
Prices are expected to range from the upper $200,000s for the smaller units into the $400,000 range.
"We have a variety of different build forms, which was important to hit our density and keep the prices as low as possible," Edgell said. "Construction costs have gone up 18% to 25% percent this last year. We're doing the best we can to put out a great product at a reasonable price point."
Given the Missoula market (and that around much of the West), both the listing agent and developer could fetch far more for each property by maintaining the status quo and accepting multiple offers on each unit.
But Edgell said it's not the right thing to do. The developers will leave money on the table in an effort to get more Missoula residents into housing.
"That could have been done very easily, but that isn't the point of this," Edgell said. "The point of this is to try and address the inventory issues and affordability issues in Missoula as much as we can."
Edgell expects all homes planned east of Mary Jane Boulevard to be completed in around a year. The next phase will move west of Mary Jane, which will include an additional 32 units and take another year.
"We're working with the city in how to do that in an effective way, providing more owner-occupied inventory for Missoula home buyers," Edgell said. "This hopefully does reframe the narrative around the 'greedy developer.' There are developers in this city working very hard to try and do projects like this that benefit Missoula as a whole and Missoula home buyers."