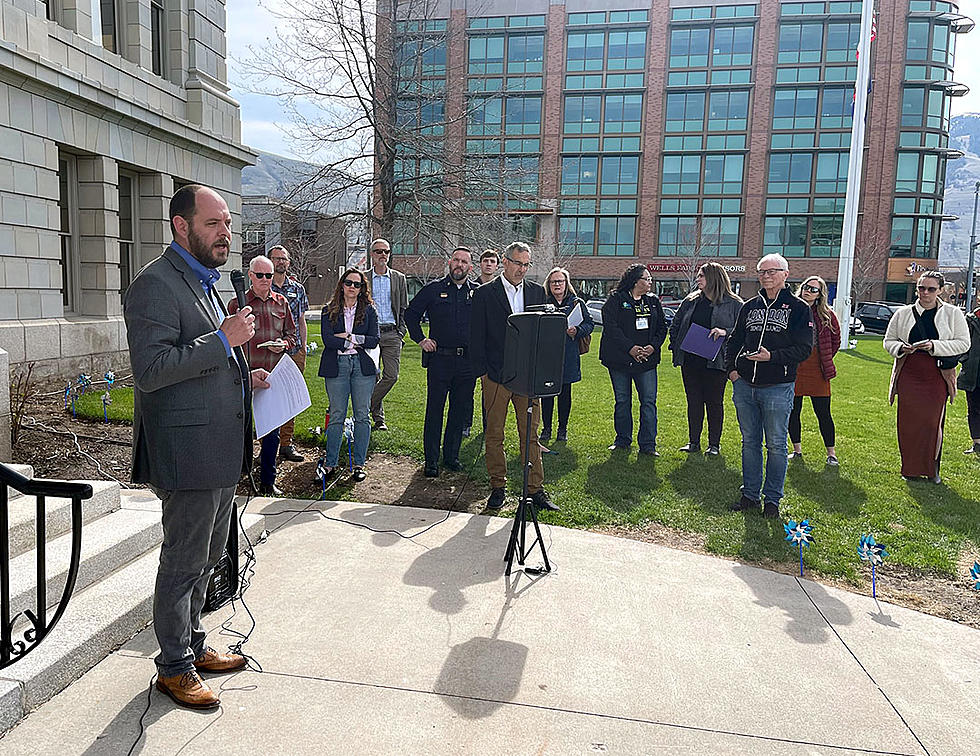 Homeless in Missoula: Mayor Jordan Hess eyes more shelter space
Missoula Mayor Jordan Hess discusses the homeless challenges the city faces due to a lack of funding and shelter space. (Martin Kidston/Missoula Current)
Martin Kidston
(Missoula Current) As the city responds to public concerns over urban camping and searches for humanitarian solutions to homelessness, it's also considering what most see as the best long-term solution – more shelter space.
Missoula Mayor Jordan Hess said expanding the city's shelters would give authorities more tools to enforce urban camping in public places. In a recent interview, he also said that help must come from both the state and federal level.
"I was excited to see the Biden administration announce a collaboration with six major cities. It's great to see the beginning of an acknowledgment at the federal level that this an issue," Hess said. "But there are small cities around the country and region that have the same issues."
Hess said Missoula isn't alone in seeking solutions and as a member of the National League of Cities and Towns, he's been working to raise homelessness as an issue that deserves federal support. He also holds routine calls with the mayors of Montana's larger cities as they too are struggling with the issue.
"We need to come together with a unified voice around this," Hess said. "Everyone is seeing it. It just takes different flavors in different cities."
Whatever flavor it takes, the issue has become a central theme in Missoula and residents have grown frustrated with the visible impacts of urban camping. City officials have pledged to respond to each concern as it relates to public heath and safety, but they also say their options are limited.
That's largely due to a Ninth Circuit Court decision that prevents cities from moving homeless campers from public property unless they can provide each camper shelter. With the Poverello Center at capacity and the Emergency Winter Shelter closed for the season, Missoula lacks the shelter space needed to enforce urban camping.
"The thing we have to keep in mind is that we're spending a lot of resources on managing encampments and cleanups, and that's not making anyone's life better. It's not solving the problem," Hess said. "We have to do the short-term stuff, but we also need to have a good strategy in figuring out a long-term plan. To me that's shelter. It's getting additional shelter beds or additional shelter capacity."
During last year's budgeting season, the city acknowledged that funding provided by the American Rescue Plan Act was running out. The city used that funding to prop up a number of programs including the Mobile Support Team, the Crisis Intervention Team, the authorized camp site and the Emergency Winter Shelter.
But the city last year opted to close the authorized camp site, citing staffing issues, safety and funding. Instead, it planned to use its remaining ARPA funds to run the winter shelter for one more season.
Voters in November also shot down a crisis services levy, which would have funded additional shelter space and other programs. The result has left the city and county with fewer options, and funding remains tight.
"Whatever we're able to come up with right now isn't going to be a stable or long-term funding source," Hess said. "Figuring out a stable funding source is going to be something we're going to have to continue to work on. But it's going to be a tough budget year."
While the state was sitting on a budget surplus of $2 billion dollars, little went to homeless programs, mental health or addictions services. The state did however direct $480 million toward income tax rebates, including a $500 property tax rebate for homeowners over the next two years.
Even a portion of that funding could have helped cities provide needed shelter for their homeless population, Hess said.
"I think it was a huge squandered opportunity. That's the kind of money where you could make multi-generational change. You could have invested that in the future of the state."
In recent weeks, the city has begun taking steps to address public concerns over urban camping. Among them, the City Council will consider closing public parks and conservation lands to urban camping at night.
Other short-term solutions are expected in the coming weeks, but Hess said a long-term solution is what's needed most.
"We have to figure out a long-term solution for shelter. We have some short- to medium-term things we can work out, but we've got to figure out how to build additional shelter capacity and put some pressure on the state and federal level on issues around addiction and homelessness."
City Council member and Mayoral candidate Mike Nugent also released a multi-pronged approach to address homelessness.