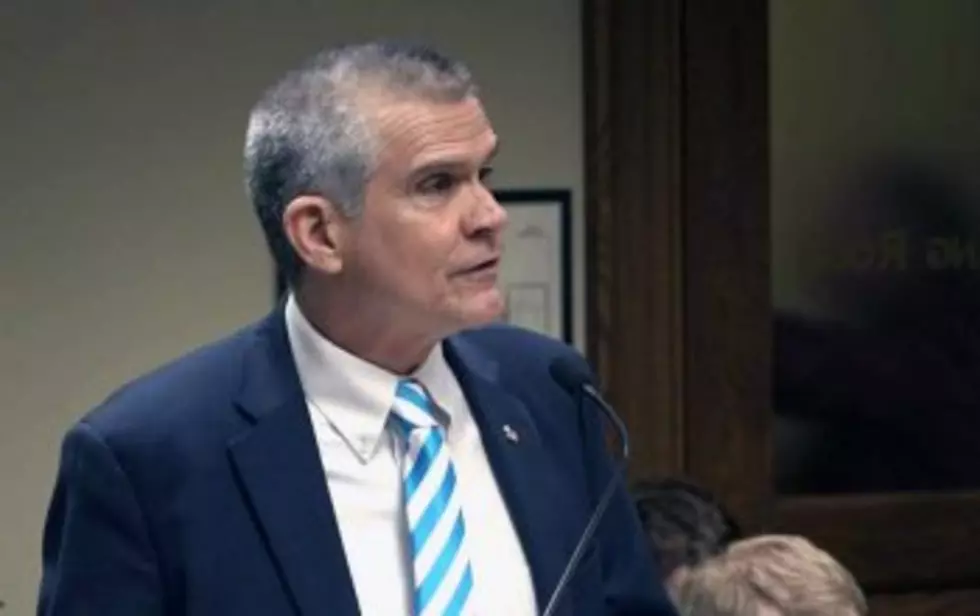 Rosendale votes against infrastructure bill; Montana delegation responds to passage
Rep. Matt Rosendale, R-Montana, voted against the infrastructure bill that passed the House on Friday night.
Republican members of Montana's congressional delegation blasted the final passage of a sweeping bipartisan infrastructure bill on Friday, suggesting it was full of liberal priorities and would do little to address transportation.
Sen. Jon Tester, a Democrat who helped craft the legislation with a panel of five Republicans and the White House, was the only member of Montana's delegation to vote for the measure.
He praised the House passage of the bill after Friday's vote.
"Montanans expect us to listen and deliver real results, so I'm pleased to see that my historic bipartisan infrastructure package has passed the House and is on the way to the President's desk for his signature," said Tester.
"This legislation will create good-paying Montana jobs, lower costs for working families, make it easier to do business in our state, and ensure we maintain our competitive edge over China—all without raising taxes on Montanans or adding to our national debt. I am proud to have worked with Republicans and Democrats to get this done and grow Montana's economy."
The state's lone member of the House, Rep. Matt Rosendale, voted against the measure on Friday, saying the bill was "chock-full of liberal priorities."
Among them, Rosendale said the bill's inclusion of funding for wildlife crossings was part of the left's environmental agenda to improve "habitat connectivity for terrestrial" species. He also opposed the bill's inclusion of climate change measures, including investments in electric vehicle charging stations.
Rosendale also stood against efforts to promote women in the trucking workforce. His press office said funding in that category was "yet another example of the left demanding 100% equal representation across all fields of industries."
"It is irresponsible for Congress to force the American taxpayer to fund an infrastructure bill that barely touches on infrastructure," Rosendale said. "A country cannot tax and spend its way into prosperity. This bill will add to our spiraling national debt and burden Americans with the crippling impacts of the Left's inflationary policy."
Sen. Steve Daines also opposed the measure, calling it reckless spending that will drive up inflation and increase taxes. Those behind the measure have said the bill is paid for and won't raise taxes.
"From the beginning of this debate, I warned the Democrats will use the massive 'infrastructure' spending proposal as a stepping stone to pass their larger, reckless tax and spending spree that will push the U.S. down the path of socialism—we saw that happen in the House last night," Daines said.
"Both proposals will significantly increase the national debt and represent one of the largest expansions of the federal government in history. President Biden and the Democrats' reckless proposals will increase taxes on Montana families, workers, small businesses, and farmers and ranchers, and add to the skyrocketing inflation crisis we're seeing today."