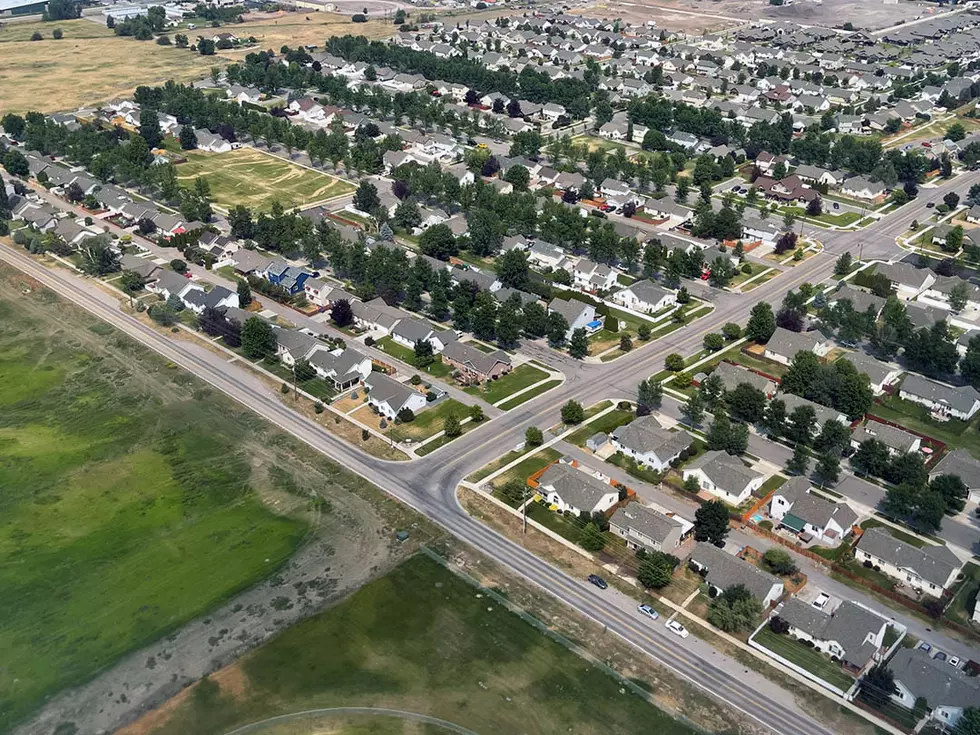 Agreement signed for signalized intersection at Mary Jane and West Broadway
The extension of Mary Jane Boulevard and a traffic light planned for its intersection with West Broadway will replace traffic on Mullan Road, pictured, as growth in the area picks up. (Martin Kidston/Missoula Current)
Missoula County signed off on an agreement this week with the city and Montana Department of Transportation regarding the design, construction and maintenance of a new intersection planned on West Broadway.
The project, part of the Mullan BUILD effort, will result in a signalized intersection at Mary Jane Boulevard and West Broadway. The project has been years in the making and this week's agreement was largely administrative.
"Mary Jane is the proposed north-south connector to replace Flynn Lane," said Eric Dickson, assistant director of Public Works for the county. "With the long-standing safety problem at Flynn Lane and West Broadway, MDT had selected this (new) intersection to be funded by highway safety improvement funds."
Flynn Lane has long served as a north-south route between Mullan Road and West Broadway, though it was never designed for the amount of traffic it now receives as a result of recent growth.
A $13 million federal BUILD grant, coupled with local funding, will lay the infrastructure needed in the area to guide current and future growth. That includes a properly planned road network that will include two north-south routes in George Elmer Drive and Mary Jane Boulevard.
Mary Jane will tie into West Broadway near the new VA Medical Center.
"A roundabout had been considered," said Dickson. "But with cost and right of way issues, they settled on a standard intersection with a traffic light for control."
Missoula County is responsible for submitting plans for the project, which is covered under the Mullan BUILD project. Missoula County agreed to fund $800,000 in the first phase of the project, and the agreement with the city sets the stage for construction to begin later next year.
"The design is the county's responsibility," said Dickson. "With construction being funded by federal dollars, we needed a tri-party agreement with the city, county and state to identify responsibilities with the design, construction and ongoing maintenance of the proposed (intersection) improvements."