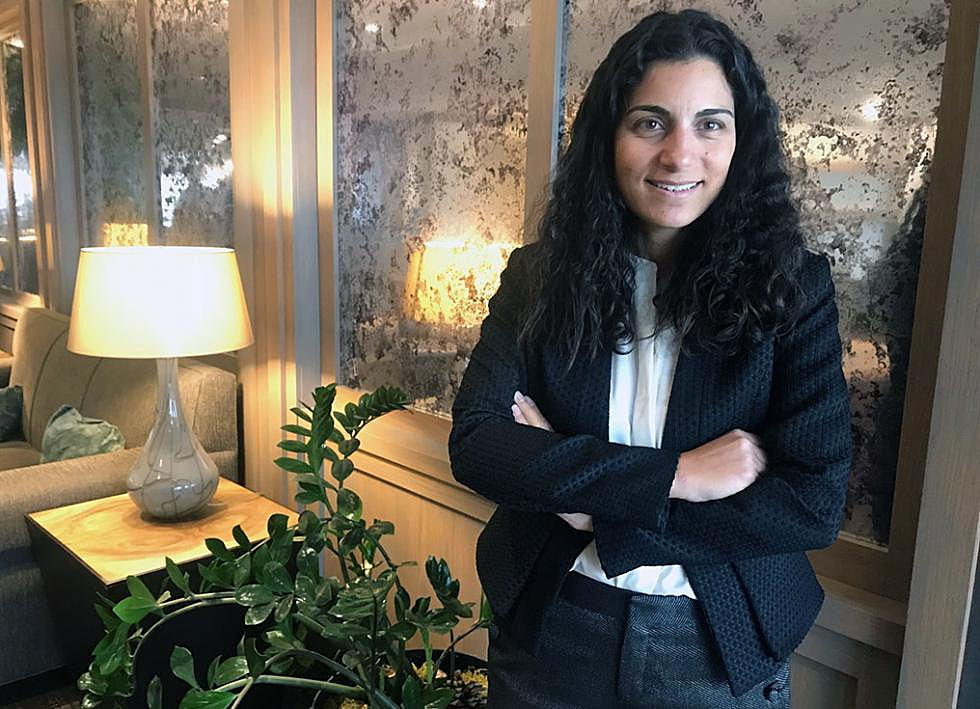 Consul General: Strong partnership helped bring Israeli tech firm to Missoula
Ravit Baer, the deputy consul general of Israel based in San Francisco, began a 36-hour swing through Missoula on Tuesday to establish diplomatic ties with local leaders and extend Israeli cultural interests. (Martin Kidston/Missoula Current)
The deputy consul general of Israel on Tuesday credited her country's strong alliance with the U.S. and the hard work of a Montana economic delegation for landing an Israeli tech firm, which plans to place its U.S. office in Missoula.
Ravit Baer with the Consulate General of Israel's office in San Francisco, began a 36-hour swing through Missoula on Tuesday to establish diplomatic ties with local leaders and extend Israeli cultural interests.
"A vast majority of what we do is really centered in the Bay Area, just because the Silicon Valley is so important to the Israeli economy," Baer said in an interview with the Missoula Current. "But we're doing as much effort as we can to get to all our regions to enhance collaborations within those regions."
Earlier this week, 4Cast – a spinoff of the Israeli tech firm Eltel – announced it had selected Missoula as the base for its U.S. office, where it plans to develop and sell predictive analytics aimed at homeland security, defense and health care.
Baer said Israel's technology boom began more than two decades ago, and it didn't let up during the economic downturn that hit the U.S. in 2008. As it stands, she said, Israel is second only to the Silicon Valley in terms of tech startups and multinational corporations.
Still, she said, Israeli business leaders are often looking for locations outside the Silicon Valley.
"We feel we have a lot to offer as far as tech is concerned and we think Montana would be a good place to develop those relationships," said Baer. "The governor has been very enthusiastic to facilitate something like that."
Former Israeli consul general Andy David, who frequently visited Missoula, has moved on to head the Department of Innovation and Entrepreneurship at the Israel Ministry of Foreign Affairs. He last visited Missoula 18 months ago with a commercial attache.
That was followed in May 2016 when the Governor's Office of Economic Development and the Montana World Trade Center, among other delegates, met with Israeli businessmen.
"They had an exchange and saw the economic potential there, and they met people and created a lot meetings, and this (4Cast announcement) is basically the result of that," Baer said. "When countries are so far away geographically, you really have to do a lot of groundwork and a lot of interpersonal connection to have the infrastructure for such things to happen. This is an amazing result."
Baer said Montana should continue building its diplomatic ties with Israel, which could elevate the state as a potential option for future business ventures.
"When most Israeli companies think of coming to the U.S., they think of the Silicon Valley, maybe New York and Seattle," Baer said. "Just to open their mind to other places that offer good opportunities, good taxation, relations or connections – whatever Montana has to offer – is something they needed to be connected to, and the delegation was phenomenal in that sense."