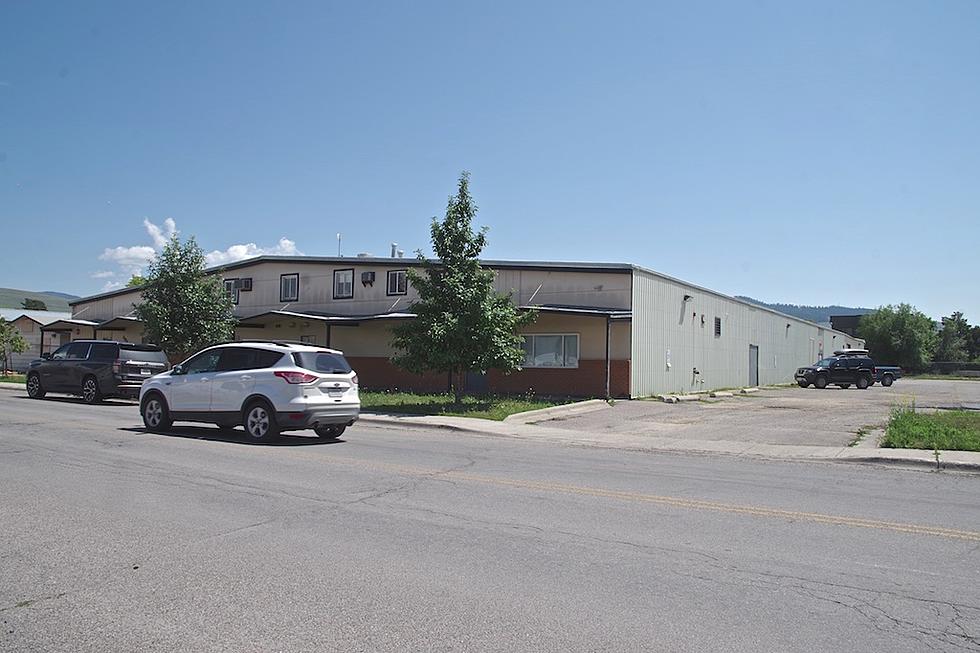 Amid controversy, City Council approves Johnson Street shelter contract
The Johnson Street shelter. (William Munoz/Missoula Current)
Martin Kidston
(Missoula Current) After a second week of debate and accusations of a poorly planned process, the Missoula City Council on Wednesday voted 6-3 to approve the operational contract to run the Johnson Street shelter for a full year.
Several of those who voted to do so also urged the city to pledge its support for the impacted neighborhood and do a better job at accepting, compiling and addressing concerns.
"It's not lost on me that the focus should be on getting the shelter ready and opened as soon as possible," said council member Mirtha Becerra. "But I also think that having feedback from the neighborhood is essential to the success of this operation."
City officials, along with the Poverello Center, pressured the City Council to approve the shelter contract on Wednesday, saying any delay would only postpone the shelter's September opening and perhaps deprive those in need of shelter.
Several council members described that position as unfortunate, saying the neighborhood was only given an opportunity to weigh in this week and the city has not said how or when it will address residents' wide range of concerns, including drug use, crime and general public safety.
Council members Mike Nugent, Jennifer Savage and Sandra Vasecka voted in opposition Wednesday. While they support sheltering the homeless, they said the city had placed the cart before the horse and has given City Council no room to address neighborhood concerns.
"I don't appreciate the idea that those of us pushing for questions from the neighborhood are somehow not sympathetic to the broader needs of the community right now," said Nugent. "It's our job to ask questions, and last week and this week are the first time we've gotten to discuss any of this on the floor. Last week and last night were the first time the neighborhood got to express any concerns. I'm frustrated by the deadline saying that we have to vote on this today when the city has been working on this for two months."
Vasecka was strong in her opposition and accused the city of working around existing zoning to accommodate the shelter on a year-round basis. She also said the city has failed to communicate and shouldn't be in the business of funding homeless services in general. That should be left to the nonprofit sector, she said.
"The neighborhood needs assurances. We've put so much on them," said Vasecka. "I understand the need for programs and shelter for vulnerable neighbors. But I won't change my mind about the Johnson Street shelter until we start criminalizing criminal behavior and families feel comfortable letting their kids play in their yard or at the park across the street, which they pay high property taxes for."
A hurried decision
Facing a sharp increase in urban camping and the problems it brings, Mayor Jordan Hess declared a homeless emergency in June. A team of homeless advocates and service providers said a second shelter was a top priority.
Hess and city leaders opted to put money left from the American Rescue Plan Act toward opening the Johnson Street shelter on a year-round basis. Initially, the city set no timeline for the shelter's closing next September – the point at which funding runs out – raising concerns that it could become a permanent fixture.
The city on Wednesday made it clear that the shelter will only operate for one year, but it's delay in communicating with the neighborhood and members of City Council has generated criticism. While the emergency has been in place now for months, council was only asked to make a decision on Wednesday, leaving several members frustrated.
"Once again, this council is backed into a corner and I don't love that," said Savage. "I support sheltering. I agree we need more shelter. But we knew when we closed the authorized camp site last year that this was going to happen and we still don't have a comprehensive strategy or plan to deal with homelessness in Missoula. I have 100% faith in the Poverello Center, but I'm not sure I have 100% faith in the city to respond to all of the people that showed up last night."
The city has defended its decision, saying the homeless crisis has required deep discussions and urgent choices. The Poverello Center, which opened little more than a decade ago, is at capacity and the needs of the city's homeless population have only grown more acute.
Adding to the challenge, voters last November struck down a crisis services levy, which was proposed to fund the city's response to homelessness and other issues. The city also held a listening session with the impacted neighborhood this week, and while some said that outreach took too long, Hess pledged that the concerns will be addressed.
"We took the comments because we want to listen and do this better. We are listening in real time and continuing to listen," Hess said. "We're just not going to have all the answers by the time we need to have this contract prepared. We'll continue to react and do the best we can and be nimble, but we're asking (City Council) to get this going so we can alleviate some real suffering in our community and create a place where people can have shelter, get out of the elements and move along what's a really important community objective."
Hess added, "It's a very large machine to start and stop. There's a lot of complexity. We are marching at a steady speed to get things done."
Shelter concerns
The city has contracted a security firm to work the shelter, parks and the surrounding property. It will also provide needle disposal while the city works on an ordinance banning camping around the shelter and possibly begins enforcing current ordinance banning camping in parks.
While several City Council members have pushed to allow sanctioned drug use at the shelter, city officials oppose that option, saying it would leave the city open to a number of lawsuits.
"Allowing legal drug use at a sanctioned facility, there are some pretty clear civil liability issues that are going to arise tied pretty clearly to the folks using those illegal drugs and people being impacted by people who are on drugs, along with hazmat issues," said City Attorney Ryan Sudbury. "The city is likely going to take on liability for authorizing that behavior."
He also said the likely outcome of sanctioned drug use would turn the shelter into a hotbed of drug distribution. It's a concern shared by the neighborhood, which has already reported an increase in drug use and needles left in yards during shelter operation.
"We'd be worried that apart from behavior, this could just lead to a place where drug actions are effectively condoned," Sudbury said. "If someone were to ask me if this was a defensible position, I would certainly advise against it."
The city and county are paying roughly $1.7 million to operate the shelter for a full year. Doing so has other costs as well, including security, a possible renovation of the shelter, and a new city position intended to enforce regulations on urban camping.
Various city departments also received additional funds for garbage sweeps and to ensure parks and trails remain safe. As it stands, city officials said they don't yet have plans for a shelter next year after the Johnson Street shelter closes.
"We really need to know more about what we're looking for," said Emily Armstrong, the city's homeless specialist. "We need to have conversations with folks who are housed and unhoused, and we need to work with our service community to understand what's even possible. We're also assessing properties within the city's inventory that meet general basic needs as far as access to services, bus lines and grocery stores."
Funding also remains a challenge.
"What we don't have access to is operational funds," said Eran Pehan, director of the city's planning department. "That's something we'll have to work with the broader community and council on – what path we have there. There are some hopeful conversations there. But operational sustainability is the missing piece of the puzzle."