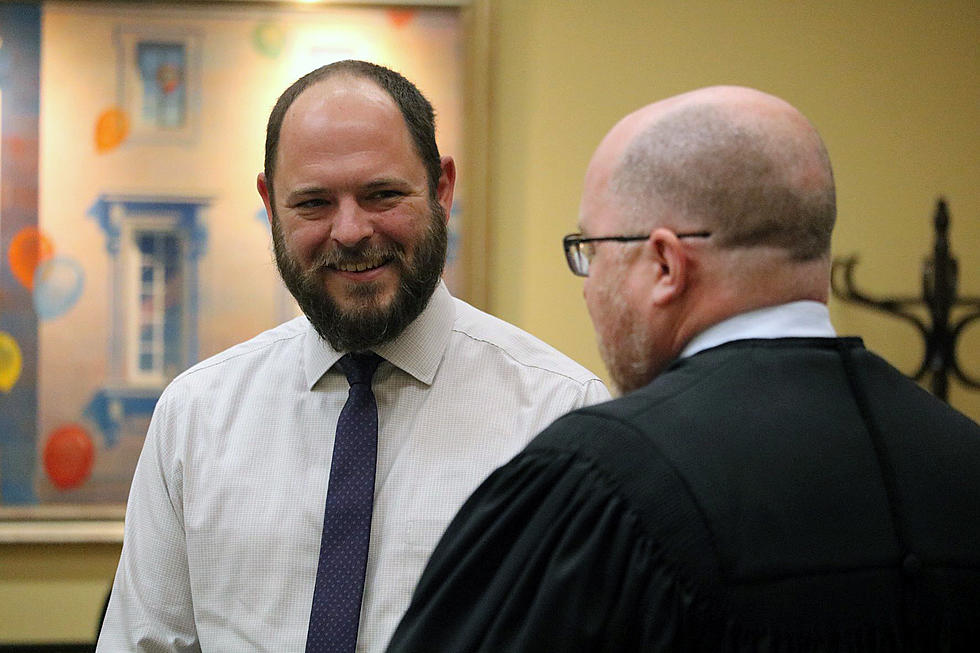 Hess to help new mayor transition into office; considers next move
Mayor Jordan Hess. (Martin Kidston/Missoula Current file)
Martin Kidston
(Missoula Current) As Jordan Hess faces his last few days as Missoula's mayor, he'll be working to ensure his replacement has the help he or she needs to transition into the role.
Missoula voters on Tuesday will decide the city's first new elected mayor in nearly 20 years. The keys to the office will go to either Mike Nugent or Andrea Davis, and Hess said he'll be there to help whoever prevails.
"I think continuity and providing support is incredibly important," Hess told the Missoula Current. "I welcome whoever the new mayor is and however I can help in terms of advice, lessons learned and feedback."
Hess was appointed by the City Council to the role as mayor last September after the death of former Mayor John Engen. More than a year into the job, he's kept a number of city project's moving forward, from housing to sheltering the homeless.
While Hess vied for the seat in the primary earlier this year, he didn't prevail. Now, he's focused on trying up lose ends and relinquishing the office to his replacement.
"We've been working a lot at the staff level on the transition and how we structure everything and ensure the new mayor is best positioned for success," said Hess. "It's a complicated job and it's not getting any easier."
Hess has been a fixture in city government for nearly a decade, serving several terms on City Council and the past 15 months as mayor. During his tenure, he's helped guide the city through a number of challenges dating back to the acquisition of Mountain Water and issues related to the pandemic.
As mayor, he was faced with a number of challenges stemming from earlier years including the city's ongoing budget shortfall, public frustration over the homeless problem and the city's lack of housing that's considered affordable.
"I didn't get to ask John (Engen) how to do things, and I certainly could have benefited from that," Hess said. "I would hope to be able to provide that to whoever is next. There's a ton of work I'll miss a lot. We've got such a good staff team and we've got so many exciting projects going on. I'll miss that work but on the flip-side, my life is going to get a little simpler and that will be alright too."
Whoever wins Tuesday's race as mayor will finish the last two years of Engen's term. The election in 2025 will see the winner of that race take the job for a full four-year term. But Hess hasn't decided his next move and whether he'll stay involved in city government.
"I don't know what I'm going to do yet. I left my job at the university last year before this came along. I was looking for a change in career and in some ways, I'm right back where I was," Hess said.
Still, he said he's enjoyed the past year.
"I've had an incredible year. I've learned so much and have loved every minute of it. I'll take a little time during the holidays to decompress and figure out what's next," he said.