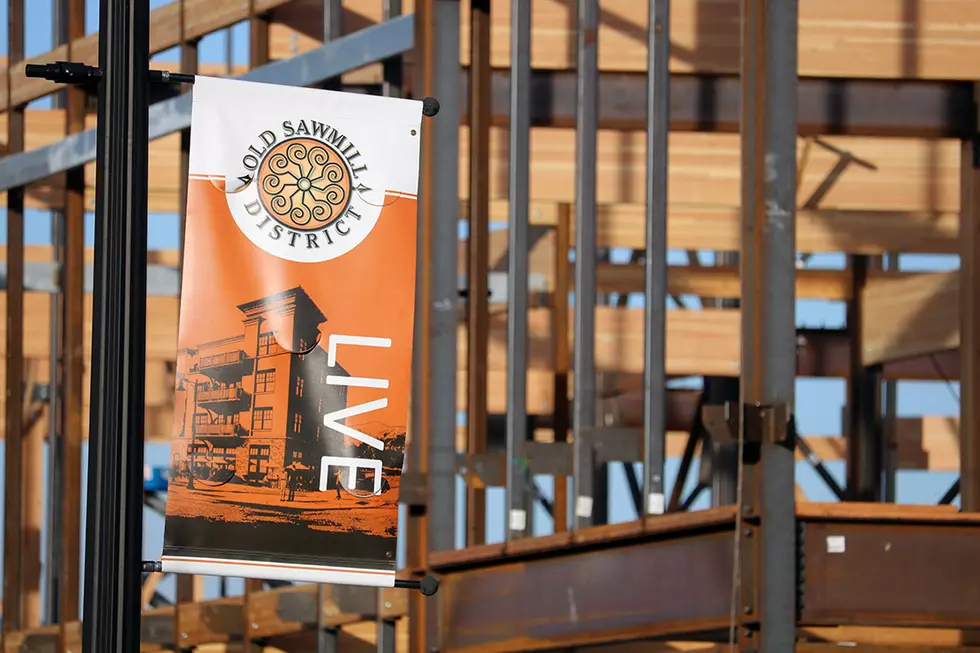 Migration report places Montana No. 1 for inbound moves; Missoula and Billings fueling growth
The new office building for ATG-Cognizant remains under construction in the Old Sawmill District in downtown Missoula.
While inbound migration to Montana slowed in 2021, the state remained No. 1 in its overall proportion of inbound moves when compared to outbound moves, according to a report released last month.
Missoula and Billings are fueling the growth with the largest percentage of new residents.
The State to State Migration Report, released by moveBudda, used both Census and proprietary data over the course of 2020 and 2021, and captured searches by individuals planning to move or hire a moving company.
In 2021, the data included more than 400,000 individual queries and revealed a number of trends. Among them, Missoula saw four inbound moves to every one outbound move, which was down from 2020 when it recorded 7.1 inbound moves to every outbound move.
Despite the slowdown, the trend suggests that Missoula remains a popular place to relocate.
"The city as a whole is still gaining a significant amount of new residents, but not as many as in 2020," said Kristen Klepac with Green Flag Digital. "Both Billings and Missoula are receiving about 4 inbound moves for every 1 out."
Billings has made ground over the past two years, according to the data. In 2020, it saw just 2.7 inbound moves for every outbound move. But in 2021, that increased to 3.9 inbound moves for every outbound move.
Moves to or from Montana as a whole included 73% inbound and 27% outbound. In comparison, moves to or from Idaho included 61% inbound and 39% outbound while in Washington, it was 51% and 49% respectively.
"Montana is the state receiving the highest proportion of inflow versus the population – higher than any other state," said Klepac. "Montana has a small population compared to the size of the state, and a smaller population than most of the other states. But the rate of inflow is significant and may be causing unforeseen repercussions across the state."
While the state has ample jobs available, housing is a different matter. A recent report released by the Bureau of Research and Economic Development at the University of Montana found that housing was tight across the state, and particularly acute in cities like Missoula and Bozeman.
That has fueled rapid price gains, making it difficult for those with a median income to find affordable living. In Missoula, the median price of a home now stands at $517,000 and in Bozeman, it's just shy of $700,000.
City officials said Missoula needs an additional 2,400 housing units to meet today's demand. An estimated 600 new units also are needed each year to keep pace with current population trends. The city's housing policy calls for new homes across all incomes and all types.
"To better understand which states are being hit the hardest by the rapid inflow of new movers, we compared the net inflow for each state to the corresponding state's population," said Klepac. "Looking at the net moves per capita can provide insight into how inflow into each state may be impacting local infrastructure."
Other states in the Rocky Mountain region are facing similar pressures, including Idaho, where home prices in Boise are rising more sharply than anywhere else in the country, according to the report.
"We processed 55% more moves to Idaho than out of Idaho in 2021, but this is a significantly smaller difference than in 2020, when inbound Idaho moves outnumbered outbound moves by more than 3 to 1," Klepac said. "The negative percent change in net migration suggests that the influx of people heading to Idaho may be stabilizing a bit."