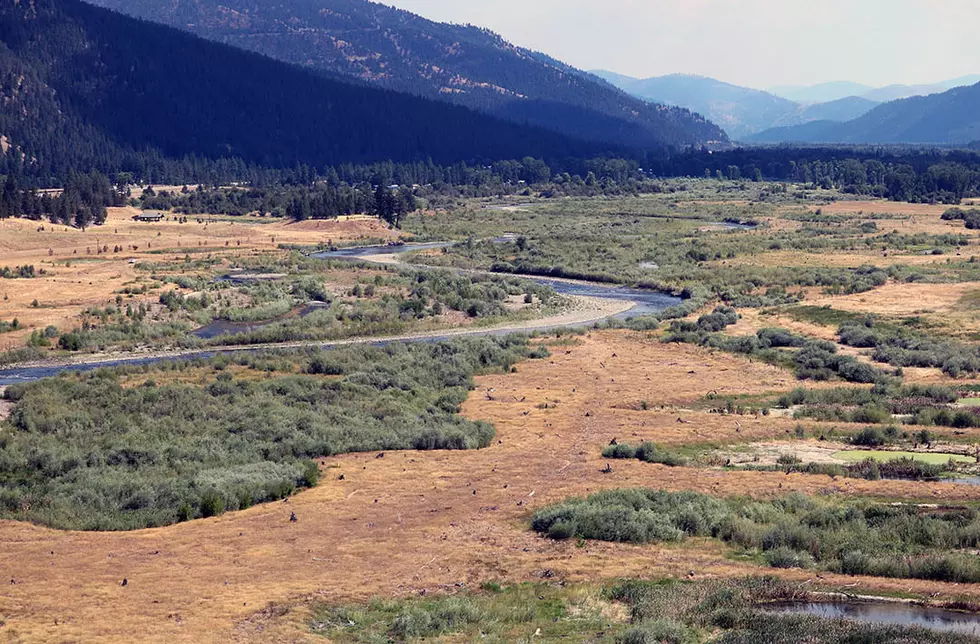 Missoula County approves $79K for new "tunnel trail" at Milltown State Park
Milltown State Park formerly sat at the bottom of a reservoir at the confluence of the Clark Fork and Blackfoot rivers. Montana Fish, Wildlife & Parks plans to construct a new trail at the park. (Martin Kidston/Missoula Current)
A new trail planned for Milltown State Park won public funding this week when Missoula County agreed to release $79,000 from the Parks and Trails Bond passed by voters back in 2014.
Montana Fish, Wildlife & Parks intends to complete the Bandmann Flats Trailhead by the summer of 2022. The nonmotorized trail, planned south of the Clark Fork River, will cross the meadow at the state park and connect to the Milwaukee Road rail-bed and historic tunnel, known as "Tunnel 16 ½."
"This would be our first funded trails bond project to go under agreement," said John Stegmaier, manager of the county's parks, trails and open lands. "It's for their trail project out in Milltown State Park."
The park formerly served as a dam placed at the confluence of the Clark Fork and Blackfoot rivers. The dam held back tons of toxic sediment stemming from a century of upstream mining near Butte.
After years of planning and mitigation, the dam was removed and replaced with the native floodplane marking the confluence of the two rivers. The site has seen steady improvements in recent years, and the Bandmann Flats Trail will mark the latest upgrade.
According to the plans, the project includes a paved trailhead and parking for 17 vehicles. It also includes a bathroom, an information kiosk and interpretive exhibit. The 10-foot wide trail will provide access to the state park off Deer Creek Road.
Hagemeier said the project will be funded by revenue from the $44 million Parks and Trails Bond passed in 2014. Among other things, the bond aimed to provide "additional opportunities for recreation, access to public lands and connections between communities."
"Our trails bond program is new, created with those funds," Hagemeier said. "The project is ready to start this spring. It's been fully approved by the (county) commission."