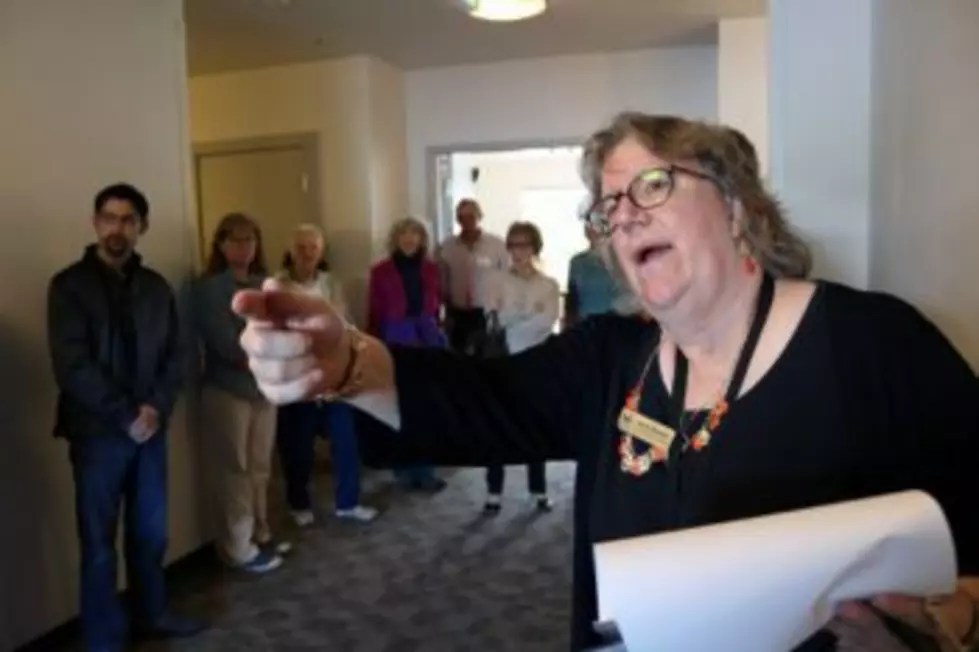 Missoula receives $1M for affordable housing; Tester says future funding at risk
Julie Stiteler, with Homeword, gives visitors a tour of Sweetgrass Commons during its 2017 opening. Funding announced Wednesday by Sen. Jon Tester will help the city's housing partners complete similar projects aimed at affordable housing. (Martin Kidston/Missoula Current)
Nearly $1 million in funding announced Wednesday by Sen. Jon Tester will help the city of Missoula and its housing partners move forward on new affordable housing projects.
The funds, provided by the U.S. Department of Housing and Urban Development, typically enjoy bipartisan support, though the program is slated for elimination in the Trump administration's proposed budget.
In announcing the $13 million award to Montana, Tester called the funds vital to preserving and constructing affordable housing for low-income families, and for expanding the use of emergency homeless shelters across the state.
"Every Montanan deserves peace of mind when it comes to putting a roof over their heads," Tester said. "These grants will help provide low-income families with safe, affordable housing so folks don't have to empty their wallets as they work to build their futures."
Of the $13 million awarded to the state, the city of Missoula will receive roughly $1 million, which it will administer to qualified projects across the city.
Eran Pehan, director of the city's Office of Housing and Community Development, said the funds have supported various projects in the past completed by the Missoula Housing Authority, Homeword and the Human Resource Council, among others.
"These funds are incredibly important in our ability to construct and preserve true affordable housing," Pehan said Wednesday. "It really supports all types of housing development and preservation across the community."
In the past, the funding – known as HOME funds and Community Development Block Grants – have gone to support the construction of Soltice, Equinox and Sweetgrass Commons, the later opening in 2017 near the Old Sawmill District.
The city is planning to build several hundred units of affordable housing over the next five years, though funding the projects can be challenging.
"Funds tend to fluctuate on a year to year basis," Pehan said. "We're lucky in that they're traditionally supported on a bipartisan level. They're not programs that are typically at risk like other programs are."
But on Wednesday, Tester said the Trump administration's proposed budget would eliminate the funding. That could remove a vital tool for Montana communities, including its larger cities like Missoula and Bozeman, where housing inventory is tight and home prices are rising rapidly.
To qualify, Pehan said, the funding must be used for households that are considered low- to moderate income, or households that make 60% or less of the area median income.
In Missoula, the AMI is roughly $54,000 a year. The median price of a home in Missoula currently sits at around $320,000, according to Berkshire Hathaway.
Pehan said the city is currently accepting applications from qualified partners for this year's funding.
"We're in our annual application cycle right now," she said. "We're wrapping up the initial phase of that application process. We have several high quality, exciting applications that we're reviewing that would bring new affordable housing to the city."