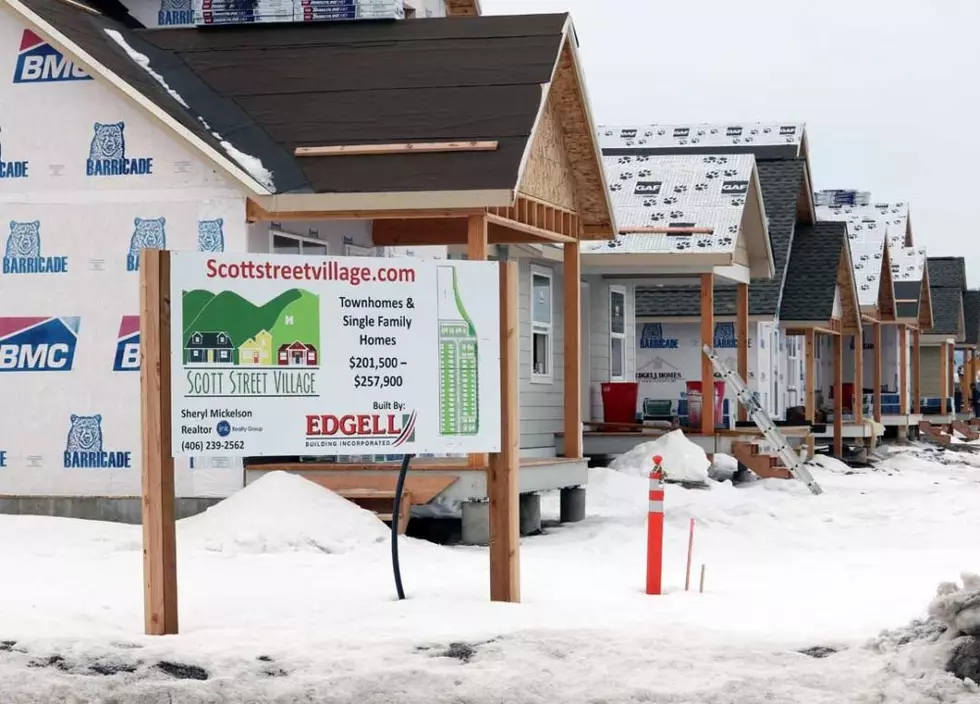 Missoula City Council clears way for state's largest affordable housing development
The housing program, first authorized in 2019 through a bill sponsored by Rep. Dave Fern, D-Whitefish, lets the Montana Board of Housing use $15 million of the coal fund to offer  below-market-rate loans to affordable-housing developers. (Missoula Current file photo)
Missoula City Council members unanimously approved a right-of-way vacation Monday that paves the way for construction of the largest affordable housing project in state history.
The 200-unit Madison Crossing development will be tucked beneath Interstate 90, bounded by Shakespeare, Scott and Otis streets in Missoula's Northside neighborhood.
When fully built out, the development will have 93 two-bedroom units, 101 three-bedroom units and 6 four-bedroom units.
Of those, 175 units will be reserved for families or individuals who earn 60 percent of the area median income (or $42,240 for a family of four). Another 24 units will go to families or individuals who earn 40 percent of the area's median income (or $28,160 for a family of four). One will go to the property manager.
A Montana Board of Housing bond will provide $25 million in financing, while the development has received $745,000 in federal funding.
Ward 1 Councilwoman Heidi West led a chorus of council members praising the project and its developers.
Last month, she said, the median house price in Missoula hit $302,000 – a record, "the first time we've ever gone over $300,000."
"And while I don't think developing 200 affordable units is going to necessarily directly impact our median house price, it does secure a portion of our housing for folks who live at 60 percent of the area median income or less," West said. "These folks deserve just as much of a great place to live as anybody else."
West said she was "excited for this to come to the Northside, to have new neighbors, with trail access, connections to parks and connections to downtown and working areas."
"This is one very, very important part of the many tools and solutions needed to make Missoula welcome to everyone," she said.
Ward 3 Councilwoman Heather Harp reminded her colleagues that 513 Missoula residents will find homes in the development, a significant number in a place where many struggle to find housing.
Said Harp: "Hats off to a development community that's willing to work with city government in trying to make a good project a better project, a project that is not short-sighted, but look at it from a long-term perspective and see that it's not just about putting people under a roof but about providing the amenities that make Missoula so great."
Ward 4 Councilman Jesse Ramos attempted to remove three conditions attached by city planners and council members – primarily requiring the developers to provide a trail through the new neighborhood.
"I liked it much better when we couldn't create conditions of approval for vacations of right of way," Ramos said. "I think the government has a horrible record of messing things up. And I think that the developer knows best about how to develop this property."
"We are on the brink of greatness right now," he said. "We're finally going to get an affordable housing project, and we're hung up on the trail. We're just over-complicating this. The developers have worked really hard to set this up so everybody can get an affordable housing project. And we're putting all these conditions and controls – more government control, more government control, more government control."
Ramos found no support on council for his proposed motion.
He also questioned whether the development will have any effect on Missoula's affordable housing problem.
"Although this is a good project, it does not do anything for affordable housing in terms of market value. The general price of housing is still going to be the same, it's not going to lower that cost."
Truly affordable housing, in Ramos' estimation, can be achieved "if we lower taxes, make more land available to developers and lower some of these restrictions."
The retort from others on the council was immediate.
"This is city land and it is in our best interest to take a vested look at what it will look like when it's no longer city/public owned," said Ward 6 Councilwoman Michelle Cares. "It's our job to make sure it benefits the most people."
Added Ward 5 Councilwoman Stacie Anderson: This is land currently held by the city, an asset. We are giving it to developers for this project, which I do think will move the needle on affordable housing."
Madison Crossing – Missoula, LLC, was represented Monday night by Craig Schaeffer of Morrison-Maierle Inc. and Jenn Clary of encompass design.
The right-of-way vacation involves a portion of Beacon Street. The extra land will allow the developers to bring the total number of housing units up to 200.