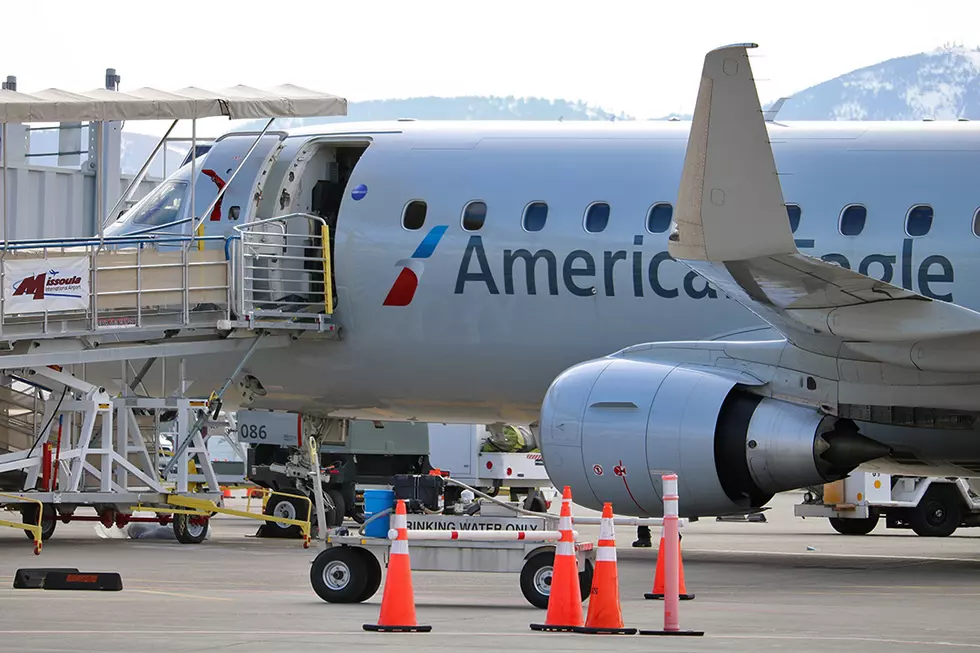 Missoula airport passenger figures outpacing record 2019
Martin Kidston
(Missoula Current) Passenger numbers at Missoula Montana Airport ticked up 5% in February when compared to the same month in 2019, which was a record year for the airport, officials said on Tuesday.
Airport Director Brian Ellestad said traffic this year is also up 12% over last year. The airport could seek new service in the coming year as construction on the new passenger terminal advances deeper into Phase 2.
"It's a very good trend as we move forward," Ellestad said. "The next few months we'll have less seats than we had back in 2019, but our load factors are up. Every flight we've got here is packed really full. We're asking the airlines to add more seats."
The number of seats available will increase in June when the summer travel season kicks off. Delta Airlines lists a 10% increase in available seats while United has added 25% more seats to the market in June and 35% more seats in July.
This summer, United will offer four daily flights to Denver along with mainline service to Chicago and regional service to San Francisco, the airport said.
"United is setting themselves up to overtake Delta as our number one carrier," Ellestad noted.
American Airlines also has increased service in Missoula, nearly doubling what it offered last year. That includes daily service to Dallas/Fort Worth and flights to Chicago and Los Angeles.
Ellestad added that Alaska Airlines will be up slightly this summer with the addition of direct flights to Orange County, California.
"Our October is looking exceedingly well as Allegiant has doubled Phoenix/Mesa service during the month to four weekly flights," Ellestad said.
With air service in mind, the Missoula County Airport Authority this week approved an agreement with the Missoula Economic Partnership in hopes of securing a Small Community Air Service Grant.
The grants have been deployed in the past to court new airlines and new routes to Missoula. In 2018, the grant was use to land American Airlines with service to Dallas and Chicago.
"Every year there's a small number of grants available," Ellestad said. "We're getting close to the time where we might want to apply again."