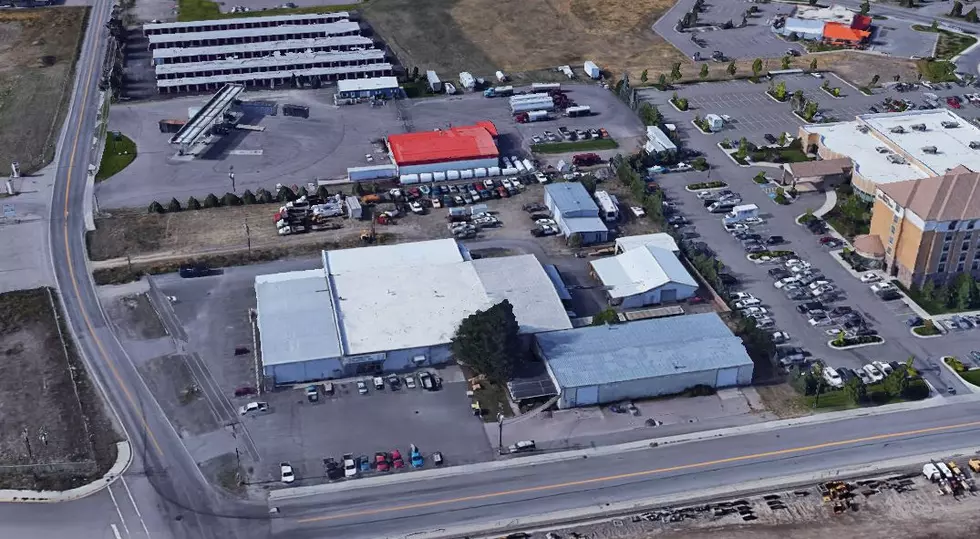 Property owned by Diversified Plastics annexed into Missoula for utility needs
A parcel of property owned by Diversified Plastics on the corner of Howard Raser Drive and Old Grant Creek Road was annexed into the City of Missoula. (Google Earth)
The Missoula City Council on Monday night unanimously agreed to a business owner's request to annex several parcels of land into the city with the intention of tapping into city services.
The parcel, located on the corner of Old Grant Creek Road and Howard Raser Drive, is wholly surrounded by the city but remained in the county, at least until Monday night.
"This is a really straight-forward annexation," said council member Jordan Hess. "There's a business near Reserve Street that wishes to expand. They're completely surrounded by the city. It will allow them to avail themselves to utility services."
The property is zoned within the city as limited industrial and sits within the North Reserve-Scott Street Urban Renewal District. The district was created in 2017 after a master-planning process that began as far back as 2014.
The area's plan envisions a range of uses, from housing in the Scott Street area to retail and light industrial closer to Reserve Street. Consumer Direct built a new $23 million office off Howard Raser Drive while a number of new housing projects are underway near Scott Street.
Slowly, the master plan is taking shape and Diversified Plastics, which owns the newly annexed parcel, was brought into the district on Monday.
"This is a straight-forward annexation," said Anna Vickers with IMEG, which represents the property owner. "The request to join city services is primarily for fire extinction. This overall is beneficial for the entire community."