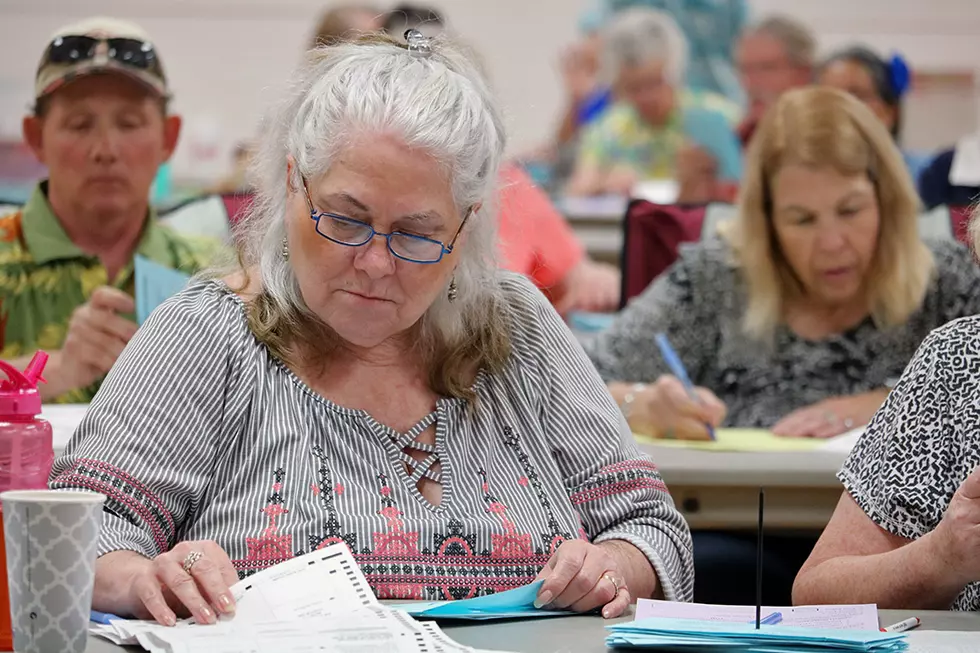 Missoula County to mail absentee ballots in early October as election nears
Missoula County election workers were counting ballots deep into the night, with what could be a record primary election turnout. (Martin Kidston/Missoula Current)
Registered voters in Missoula County should begin looking for their absentee ballots in early October as the Elections Office gears up for this November's consequential election season.
Dayna Causby, elections administrator for Missoula County, said ballots will go out on Friday, Oct. 12, and arrive in mailboxes over the following week.
A number of high-profile races are at stake, including Montana's seat in the U.S. House and Senate, a number of state Legislative races, and an open space bond and mill levy in Missoula.
"Of the 83,000 registered voters (in Missoula County), 48,000 have requested a ballot be mailed to them," Causby said. "There's a lot of organizations in Missoula County working pretty heavily with National Voter Registration Day, so we expect that number to go up."
Causby said that registered voters who have not yet requested an absentee ballot can do so by completing the Application for Absentee Ballot, which is available online or at the Elections Office.
The Elections Office will move to the Missoula County Fairgrounds on Monday, Sept. 17. The deadline to request an absentee ballot for the General Election is Monday, Nov. 5, though Causby recommended doing it much sooner.
"People can request a ballot be mailed to them," Causby said. "But Oct. 31 would really be last day we'd recommend anyone request a ballot, by the time they get it, have the opportunity to vote it and get it back to us before 8 p.m. on Nov. 6."
Absentee ballots must be received by the Elections Office by Election Day. That means voters must mail their ballots no later than Nov. 1. Causby said voters also can also drop off their ballots at the fairgrounds.
More election information, including voter registration details, sample ballots and frequently asked questions is available online by following this link.