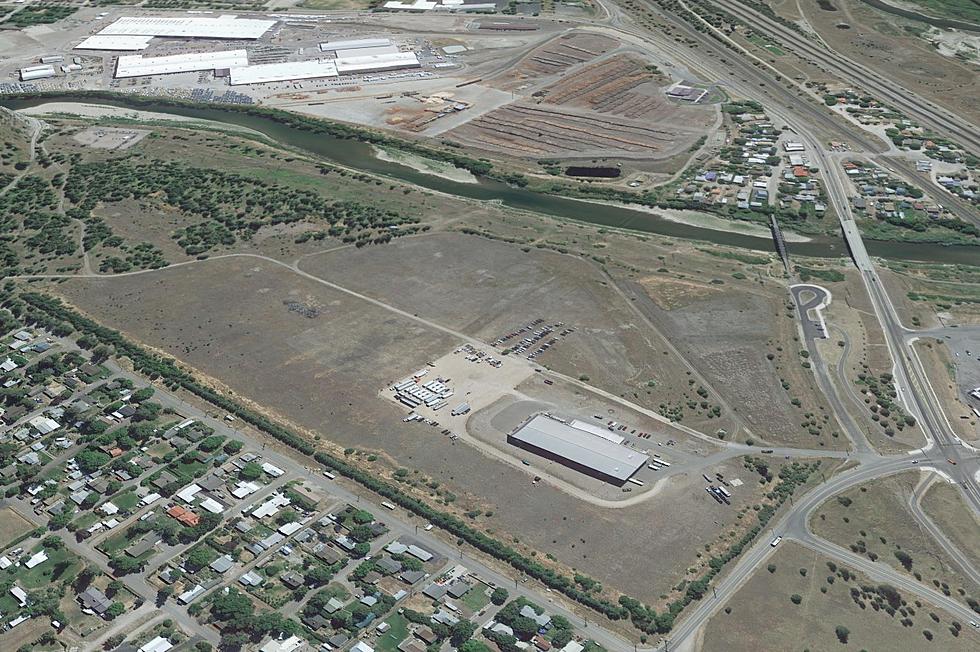 County approves industrial subdivision in Bonner; current tenant Paramount
The West Bonner Log Yard Subdivision is planned for 116 acres on the Blackfoot River. (Google Earth)
Martin Kidston
(Missoula Current) A planned industrial subdivision on 116 acres of barren ground in Bonner received unanimous approval from Missoula County last week, and the developer plans to begin platting lots next year.
Flying Colors Group, owned by Bob Wolfenden of Stevensville, is planning 27 industrial lots and one residential lot on the old Bonner West Log Yard. The industrial lots will be split between light and heavy uses.
Jamie Erbacher, a project representative with WGM Group, said Flying Colors is currently leasing the property's only structure to ViacomeCBS for the production of the Yellowstone television series.
ViacomeCBS is currently known as Paramount.
"The sale and utilization of these lots will hinge on the private agreement (Flying Colors) currently has with CBS," said Erbacher. "We do foresee the subdivision will be platted in the next year. There is potential that some industrial land will be utilized while terms of the contract are still in place."
The property has been zoned for heavy industrial use since the 1970s. However, with a residential neighborhood abutting a portion of the property, the developer offered to down-zone the northern half of the property to light industrial.
Erbacher said doing so will create a softer buffer between the industrial subdivision and the residential area.
"They would have liked to see a commercial buffer next to their residential neighborhood, but we had to maintain compliance with the county's 2019 land-use element and the Targeted Economic Development District that was in place," she said.
The TEDD allows any tax increment collected from new development within the subdivision to go toward public infrastructure needs. Down the road, that could include a small community wastewater plant.
Flying Colors also has agreed to provide a public access easement across the property along the Blackfoot River. The easement will connect Milltown State Park with public lands to the north.
As part of the development, Flying Colors will also install a groundwater monitoring well, though the abundance of groundwater isn't known to be an issue in the area. But when the Milltown Dam was removed, the static water level dropped, and some expressed concern that additional water use in the area could further lower the water table.
"It seems to be a pretty prolific aquifer, so we don't expect there to be a drop in the water table based on the somewhat modest uses we'd expect from this type of industrial development," said Jeff Smith, also with WGM Group. "Installing a monitoring well to observe water levels over time sounds like a good move. The Water Quality District can add it to its monitoring network, and that would be a benefit to everyone."