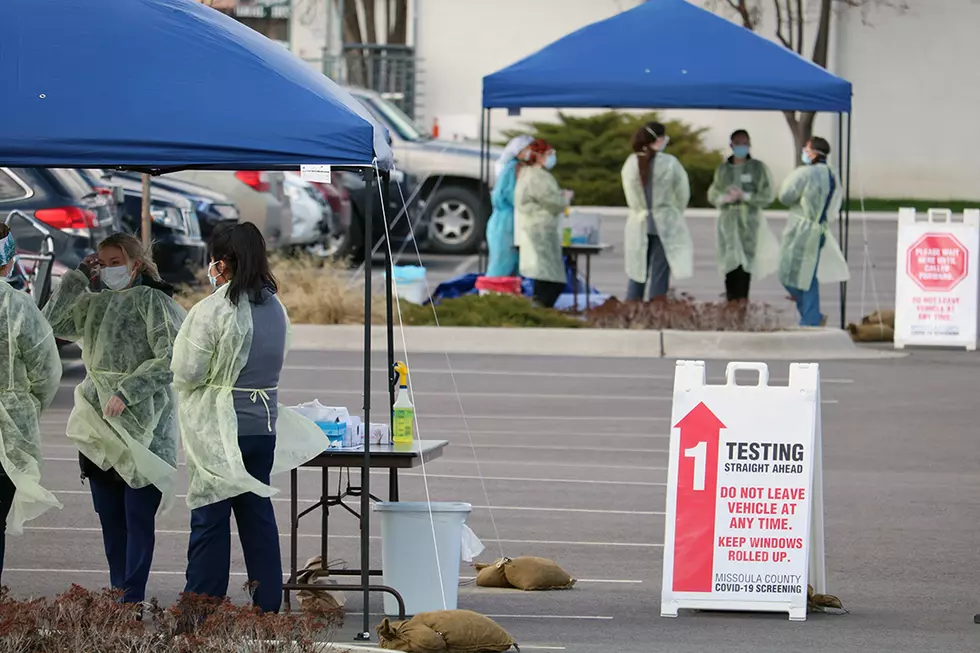 Missoula County reports 14 active COVID-19 cases, 95 close contacts
The number of COVID-19 cases across Montana continued to rise on Tuesday, and health officials in Missoula are now dealing with 14 active cases.
Those active cases include 95 close contacts, said Cindy Farr, head of the local pandemic response. Six new cases have been reported in Missoula County since last Thursday.
"We currently have 14 active COVID-19 cases with 95 close contacts," said Farr. "That's 109 people directly effected by COVID-19 right now in our county, not counting for the medical professional and public health specialists who are managing their individual care plans during quarantine and isolation."
Farr said several of the new cases remain under investigation. Those infected are in isolation and known contacts have been asked to quarantine.
As of Tuesday, Missoula County health officials have identified 55 positive cases, and 53 of those were caught during testing. The health department this week opened its new sentinel testing platform in an effort to ramp up testing and screen workers in high-risk fields of signs of the virus.
Montana as a whole is reporting 743 cases, including 156 active cases in 20 counties. The state has seen 21 deaths, the last occurring over the weekend in Yellowstone County.
Farr urged residents to keep their social circles small, which reduces risk and makes it easier to tract potential contacts.
"Fewer contacts per case helps to protect our health care system and helps keep the public safe," she said.
The 14 active cases and 95 close contacts are three times higher than what was previously the highest number of close contacts the local health department was monitoring.
While people are getting tired of the same old message to social distance and wear face coverings, Farr said it's the only way to prevent the virus' spread short of closing the economy back down and issuing another state-at-home order.
"COVID-19 is alive and well in Missoula County, just as it is across much of the state, across the U.S. and much of the world," she said. "We do want to continue moving forward together, but in order to do that, we need to keep our cases and our contacts manageable."