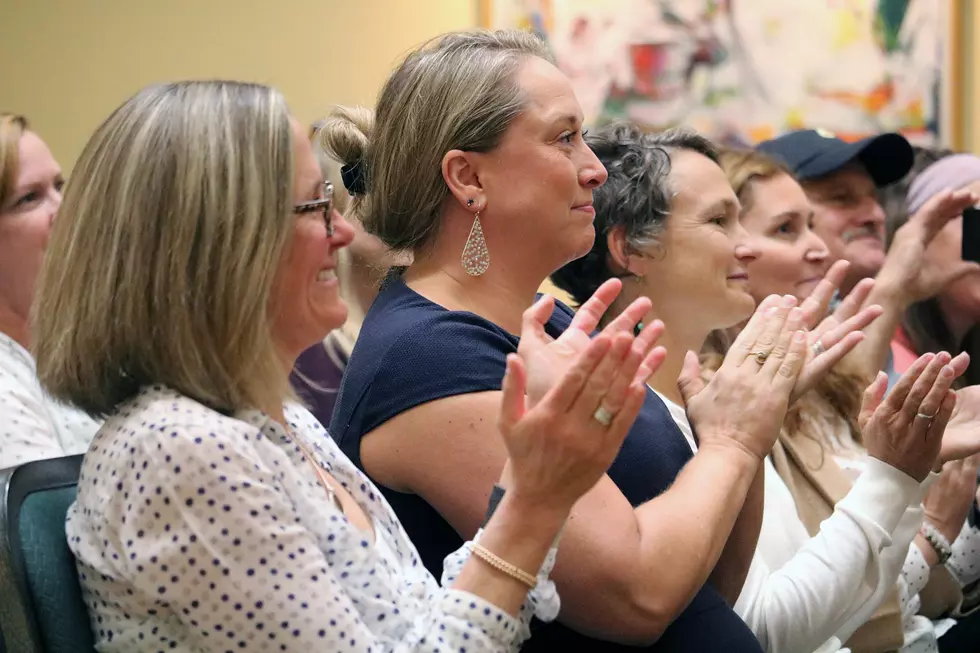 The biggest and getting bigger? Missoula council mentions more wards, representatives
Members of the Missoula City Council. (Martin Kidston/Missoula Curretn)
Martin Kidston
(Missoula Current) With the city's population on the rise and growth creeping to the west and south, the City Council will have to approve or deny statistically generated changes to Missoula's six voting wards and do so before the spring primary.
But with the final hour at hand, several council members are now suggesting that Missoula add more wards, not simply change ward boundaries. If more wards are created, Missoula also will need more City Council members, possibly adding to the 12 it currently has.
Adding more wards is legally possible under state law if the public agreed and the City Council chose to go that route, according to City Attorney Jim Nugent.
"There is a state law that says up to 10 wards. Because we're self-governed, we're probably not bound by the 10-ward maximum. You have flexibility if you need to engage in that conversation."
Missoula's estimated city population in the 2021 redistricting project was 78,400. But more than 2,230 housing units were added in 2021 and 2022, and most of those occurred in Ward 5 and Ward 2, that latter accounting for nearly 50% of new residential development.
During those two years, Missoula added nearly 4,900 new residents, bringing its current population to 83,500 people. Based upon those figures, the population of a single ward should range between 13,400 and 14,300 people.
As a result, Wards 1 and 5 are within alignment while Wards 2 and 6 are over, and Wards 3 and 4 are under. The city now must adjust the boundaries of several wards – something it has done every other year since 2015.
But some council members don't want to see the boundaries of their wards change, saying it threatens to split neighborhoods and could change a ward's sense of "identity."
"It's tough as a representative of Ward 6 to see it get piecemealed out," said council member Kristen Jordan. "We have an identity. This ward is a diverse ward and is proud of being a ward together."
Adding or moving voters into new districts could also sway the demographics of a particular ward just enough to leave some council members at risk of losing a reelection bid. Several won their last election by a mere handful of votes.
Should Montana's biggest City Council get bigger?
Instead of shifting wards, some council members have suggested instead that the city consider creating new wards. Under city charter, each ward is required to have two representatives. If one new ward was created, it would mean two more council members, making the state's largest City Council even bigger.
The suggestion drew mixed feelings among members of council, with some saying any debate over the addition of a ward should wait until Missoula completes a study on local government.
"We are already by far the largest City Council in all of Montana," said council member Gwen Jones. "The local government study coming up in a year or so is the proper venue for the community to look at this topic. I don't think it's appropriate with one week before deadline to be having a new topic."
Complicating the matter, Nugent said there are a number of bills afoot in the Legislature that could conflict with Missoula's charter, test the size of local government, whether its races should be partisan or non-partisan, and moving elections to equal years.
While the future of such legislation is uncertain, Nugent said it adds uncertainty as Missoula looks to set its ward boundaries in time for the municipal primaries this spring. That must be achieved before the filing period opens in April.
"It's premature at this moment. Until we know what passes, it's difficult to be planning anything," said Nugent.
Crunching Census data and growth patterns, city staff have recommended changes to the ward boundaries to accommodate future population growth. But they're doing it in a way they believe will limit the need to keep moving voters along a particular street between wards ever few years.
Such ward-swapping remains a concern for some.
"We do this every two years, and it's the moving back and forth that I'm worried about," said council member Amber Sherrill. "The people who live on the edge of these wards, I'm worried about them moving back and forth."