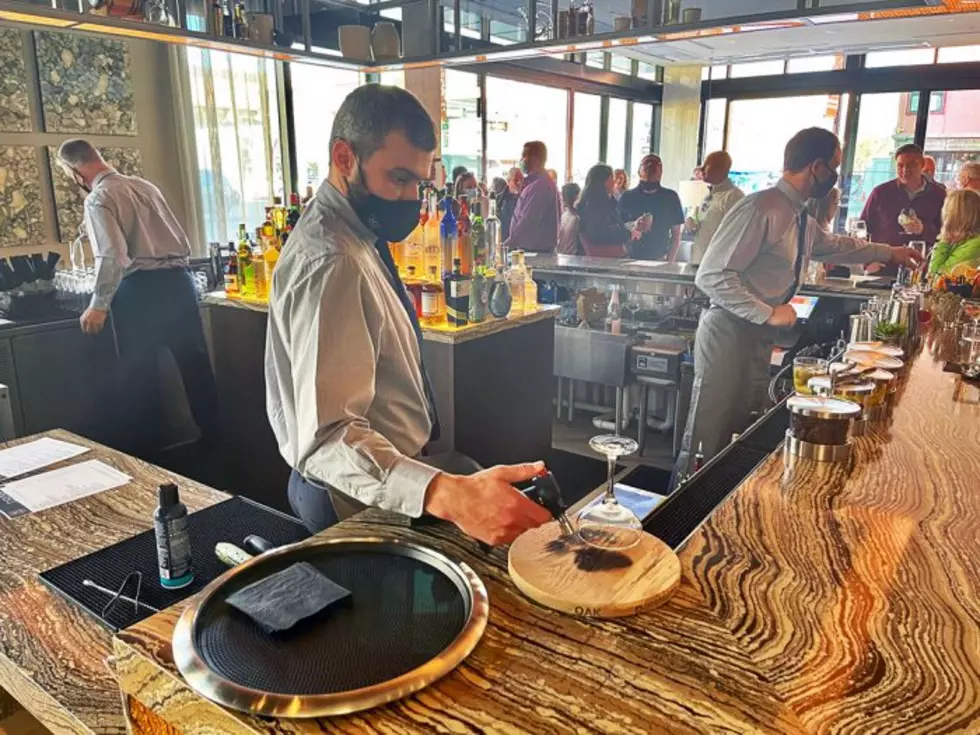 Missoula-based Dolce Software acquired by payments provider SpotOn
Staff members tend the bar at the AC Hotel in downtown Missoula. (Missoula Current file photo)
A software company based in Missoula has been acquired by a national payments provider, allowing the firm to provide new ways to manage labor including payroll, distribution and scheduling.
SpotOn announced its acquisition of Dolce Software late last year. Dolce was co-founded by Peter Lambros and Glenn Kreisel and is based in Missoula, though the acquisition received little local attention.
"Dolce provides a complete labor management solution for restaurants by integrating functions that have traditionally been fragmented,'' said Lambros in a statement. "By bringing together SpotOn's restaurant management system with Dolce, we're able to provide workflows that result in dramatic time and cost savings, while protecting restaurants from compliance-related issues."
The software created by Dolce helps businesses schedule labor, assign budgets and compare actual labor to budgets in real-time. It also alerts them to risks of overtime, understaffed hours and trends showing labor costs versus sales.
SpotOn said the tool also helps protect restaurant owners from compliance issues and future wage claims by verifying time punches and breaks. Restaurants with multiple locations can be combined into a single account to assist with scheduling and other data collection.
"Our customers are facing major challenges in attracting and retaining employees, and balancing complex and fast-changing compliance requirements," said Zach Hyman, the co-founder of SpotOn. "With the acquisition of Dolce, we're giving our clients the tools they need to manage and retain their employees with full compliance in this incredibly competitive labor market."
Hyman said Lambros and Kreisel have joined SpotOn as part of the acquisition.