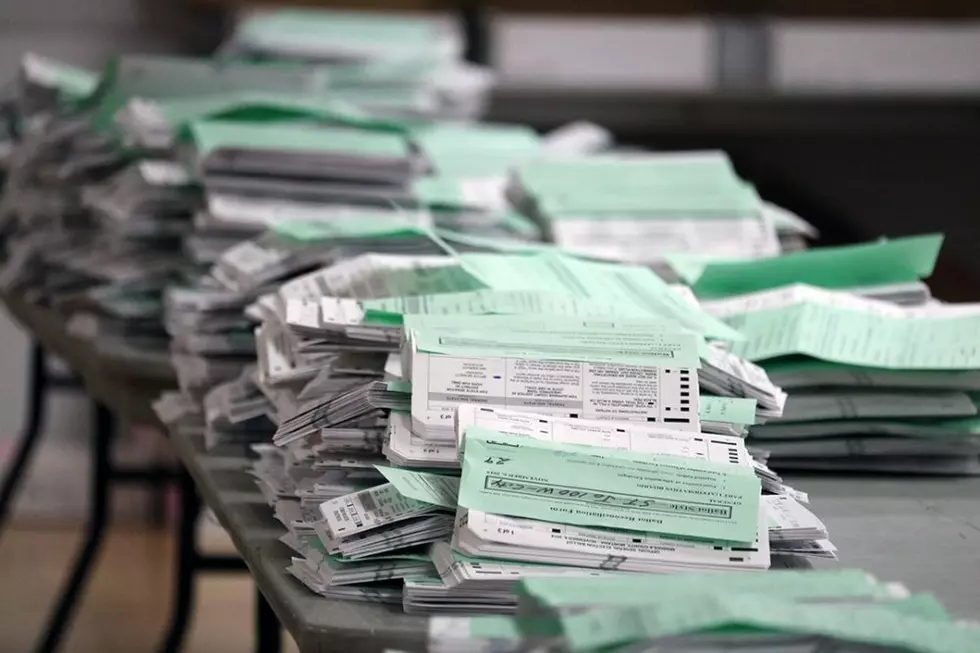 Missoula election officials begin tabulating ballots; turnout climbs to 53%
More than 35,000 ballots had been returned in Missoula County on Monday morning for a turnout of roughly 42%. (Missoula Current file photo)
Election officials in Missoula County on Monday began tabulating ballots in hopes of releasing strong results shortly after the polls close at 8 p.m. on election night.
With several consequential races on this year's ballot, turnout early Monday was poised to surpass that of the 2016 presidential primary election.
Bradley Seaman, elections supervisor in Missoula County, said 35,888 ballots had been returned as of Monday morning. The county is home to roughly 84,500 registered voters.
"Our turnout rate, for our total number of registered voters, is 42.44%," Seaman said Monday morning. "The turnout rate in the 2016 presidential primary election was 44% for Missoula County. On Friday, we were hit by a lot of ballot drop offs."
Later on Monday, the turnout had risen to nearly 54%
Voters can drop ballots off at five polling places in Missoula County up until 8 p.m. on Tuesday, including the county fairgrounds, Bonner School, the Frenchtown fire station, and the Lolo and Seeley Lake elementary schools.
Early counting started Monday. That could see results released earlier than in years past, where some races remained incomplete until the following day.
This year, voters will elect a new governor for the first time in eight years, along with a new U.S. representative. Incumbent Sen. Steve Daines is defending his seat in the U.S. Senate, and the balance of the state Legislature is on the line.
Missoula County voters also will decide whether to invest in increased road maintenance with a 2-cent local option fuel tax.
"With the updates to the laws that have been made recently, we're able to start our ballot preparation early," Seaman said. "There's been such a big push for election results immediately at 8 p.m. Our election results on Election Day will be more complete than in previous years."
Seaman doesn't expect issues around the COVID-19 pandemic to slow tabulation or reduce turnout. Back in March, Gov. Steve Bullock issued a directive allowing counties to conduct an all-mail primary election.
"While we're required to practice social distancing for voters in public, election office officials are exempt from this," Seaman said. "We've worked hard to separate out different areas and limit it as much as possible."
Conducting elections takes a team, including those who feed the tabulation machines and others who work in pairs to check ballots. Seaman said election officials will take precautions while also working to complete the task in a timely manner.
"We're fortunate we have so many dedicated election judges who have agreed to come serve in this time, and we expect our vote totals to be similar as in previous years without much impact," he said. "But when we do have the public or observers in the building, we'll be asking them to maintain the six foot social distancing."
Tabulation will take place this election cycle in Building 35 at the Missoula County Fairgrounds, though late registration will be conducted at the county's new elections office at 140 N. Russell Street.