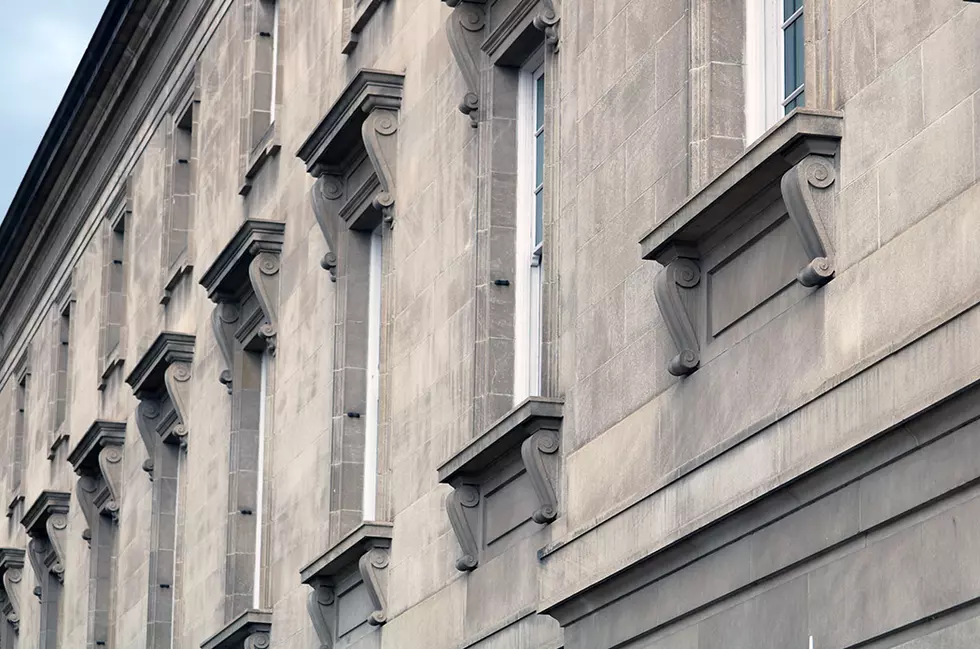 City, county to begin work on old federal building
Martin Kidston
(Missoula Current) The new budgets adopted by the city and county of Missoula include funding to begin remediation work on the old federal building, along with money to cover operating costs over the next year.
After years of planning and procedure, the city and county received the building from the federal government in January under the Good Neighbor Program. The building came free but requires the two governments to maintain the building in perpetuity for the public benefit.
Some of that work is expected to begin this year.
"We're projecting this year to do mitigation work in that building, particularly around the remediation of lead paint and asbestos that may be in there," said county CAO Chris Lounsbury.
To fund that work, the county this week approved using $1 million in American Rescue Plan Act funding, along with a grant and funding from the city. The total project budget is around $2.5 million.
Remediation costs aside, Lounsbury said the building's operating budget is around $387,000. The only tenant, the U.S. Post Office, currently pays around $149,000 in rent. The city and county will each split the difference.
"When you take out the cost of the Post Office lease and divide that between the city and county, it comes to an operating cost to the county of $119,000," Lounsbury said.
The city will pay a similar amount.
Both local governments are grappling with spatial needs that will only grow more acute in the coming years and accepting, renovating and occupying the federal building carried a lower cost than other alternatives.
Both governments plan to consolidate services in the federal building, allowing them to vacate other downtown properties or, in some cases, cut rent expenses.
It's likely that certain properties currently owned by the city and county in downtown Missoula will eventually be sold to help cover construction and renovation of the federal building.
"The federal building is one of Missoula's most important landmarks and is a critical part of Missoula's downtown," a joint city-county statement said upon receipt of the building. "The building is currently sound, and many of its beautiful historic architectural features and treatments are intact."
Portions of the building were constructed back in 1913. It served as the headquarters for the U.S. Forest Service for more than 100 years. It underwent an expansion in the 1930s and was listed on the National Register of Historic Places in 1979.