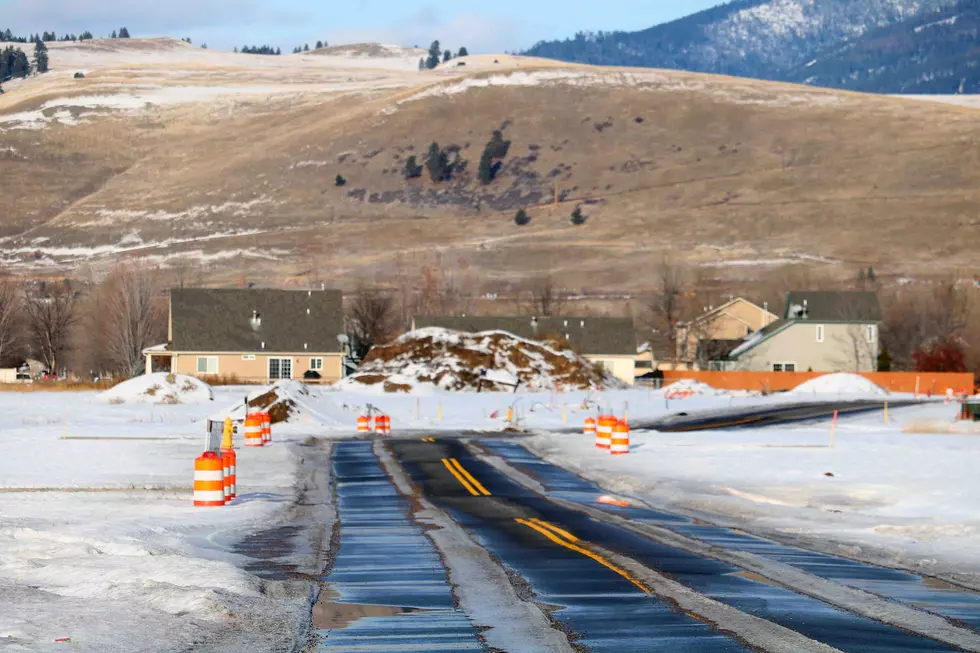 Missoula City Council approves Hellgate Village Phase II
Mary Jane Boulevard off Mullan Road. (Martin Kidston/Missoula Current file)
Martin Kidston
(Missoula Current) After clarifying the last few details, the Missoula City Council on Monday approved the second phase of Hellgate Village off Mullan Road.
The 33-unit development has been in the pipeline for years and is likely the last townhome exemption development, or TED, to seek council approval when 10 or more units are involved.
Hoyt Homes, represented by WGM Group, is nearly finished with Hellgate Village Phase 1, located off Mary Jane Boulevard. The second phase covers nearly 3 acres and is surrounded by residential development in the growing Sxwtpqyen Neighborhood.
The project includes 19 single-family homes, five two-unit townhouses and one 4-unit townhouse. Phase II sits west of Mary Jane and was proposed as a TED.
Townhome exemptions were created by the Montana Legislature several years ago to expedite review and development. Hellgate Village entered the planning process in 2018 while the city's original TED ordinance was in effect.
But the City Council in 2019 amended the ordinance, essentially capping the number of units that could be included in a TED. It prohibited TEDs of more than 10 units, though the Hellgate Village project is exempt since it was presented before the ordinance change took effect.
The council approved the project on a unanimous 11-0 vote after clarifying the height and setback in one area of the development.