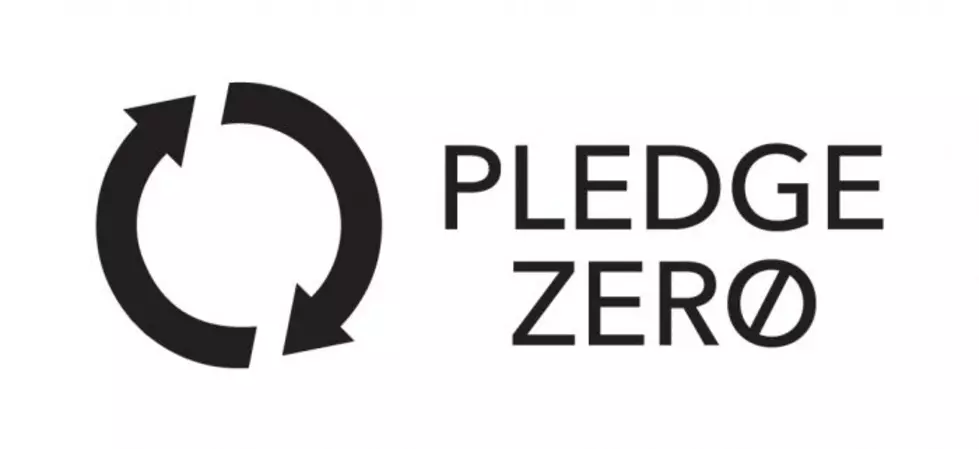 Sustainable MSO: City, Home ReSource launch Pledge Zero recognition program
Pledge Zero is a new program offered to Missoula businesses to help them get to zero waste and recognize their contribution to sustainability.
Imagine the food waste from Missoula's grocery stores and restaurants being diverted into our compost facility and put back into our community through locally grown tomatoes, beets, greens and all the other ingredients in your favorite dish.
Waste diversion and reuse are key to pivoting to a more sustainable, circular economy and away from the linear take, make, waste model under which we currently operate. Pledge Zero is a new business recognition program that aims to help local businesses set and meet their waste reduction goals and give them the clout they deserve for taking those strides toward sustainability.
So, why is it so important to get Missoula businesses on the path to zero waste, anyway? In 2019 the City of Missoula adopted the Zero by Fifty plan, which lays out a path to 90% waste reduction by 2050. Put simply, many emissions are released into the atmosphere through the way we consume. From the energy it takes to extract, then to manufacture, then to transport, then to dispose–this process releases a lot of greenhouse gasses along the way.
A zero-waste model focuses on reusing things creatively and repurposing waste that would otherwise end up in the landfill. This could be in the form of compost, avoiding single-use plastic, material reuse, or purchasing supplies that are manufactured with recycled material, but the most effective method is reducing how much we use to begin with.
When going zero waste, the change typically starts on the community level, with local businesses, and in our homes. To help businesses take on a zero waste model and recognize their work toward waste reduction, the City of Missoula, in collaboration with Home Resource, is announcing their Pledge Zero program. A few years ago, some AmeriCorps members dedicated to sustainability helped a handful of local businesses get started on their journey toward zero waste through the We Pledge program. Now we are revitalizing and rebranding WePledge as Pledge Zero.
Now, let's get down to the details. The process to pledge is pretty straightforward. First, there is a business audit that gauges the current waste practices of a business. This includes the availability of recycling and compost, as well as the functionality of the bins and signage.
Depending on the type of business being inspected, different aspects may be evaluated including the type of service ware offered, office supply purchasing practices, and cleaning methods, among others. Any business that takes the Pledge will receive a sticker to let the public know they are on their way to zero waste and will be listed in the directory hosted on the Zero by Fifty Pledge Zero website.
After the audit is complete, each business will receive a detailed report on the findings and a list of suggestions that will help them achieve zero waste. After a business has followed the guidance of the report it will be time for some follow-up and another audit will be conducted. If the business has addressed the suggestions in the report and get that diversion rate up, they will become a certified zero waste business. It's that simple!
It's important to provide businesses with benefits and incentives. That's why local haulers are teaming up to provide deals on services that will get those waste diversion numbers soaring. This aspect of the program is still in the early stages, but the offers will be included in a specialized report for each business involved in the Pledge Zero program.
If you own a local business and are interested in getting involved in the Pledge Zero program, reach out to mason@homeresource.org and we will get you set up with the initial audit that will set your business on the path to zero waste and recognize your contributions to reducing Missoula's waste.
Mason Parker is the Zero Waste System Manager at Home ReSource. You can reach out with any zero waste questions at mason@homeresource.org; this Sustainable Missoula column is brought to you – via the Missoula Current – most weeks by Climate Smart Missoula and Home ReSource.
Sustainability Happenings
Here we offer ideas about sustainable ways to stay involved in our community. For more, consider signing up for Climate Smart's eNewsletter via their homepage here. And sign up for the Home ReSource eNews via their homepage here.
Missoula's WINTER Farmers Market continues in Southgate Mall, Saturdays 9am to 2pm. Until April 23.
March 28. 4pm - Community info session on the Higgins Avenue Corridor project. Aaron Wilson, City of Missoula Infrastructure & Mobility Planning Manager, will give a short presentation from 4pm to 4:30pm, followed by Q&A. At Free Cycles Community Bicycle Shop meeting space, 732 S. 1st St. W.  Popcorn, cookies, and tea will be served.
March 28. 5:30pm - FREE screening of Don't Look Up at the Roxy, preceded by the discussion "Communicating Calamity: Journalism and Global Disaster" featuring journalists Dante Filpula Ankney and Mary Auld of the Montana Media Lab who will discuss the role journalists play in climate coverage and communitcation.
April 6. 12pm - MREA's Exploring Energy series covers microgrids April 6. 5:15pm - Electrify Series part 2 - Getting off Gas: Why - and How - to Electrify our Homes and Buildings. Via Zoom.
April 21 - 24 - Clark Fork Coalition's annual River Cleanup - this year is a four-day, DIY cleanup covering over 30 miles of river. Choose the place, day, and time that works best for you.
April 22. 7pm - Project Earth, a multimedia fusion of art, science and community engagement around the climate crisis, featuring UM Music ensembles, TED-style presentations and inspiration for action. At the Dennison Theater on the UM campus. Ticketing and more details coming soon.
April 22 – 23. The 53rd Kyiyo Pow Wow. At the University of Montana Adam's Center. Details are here.
April 23. MUD's Earth Day Celebration. 12-4pm at the MUD/HomeResource site. This annual community favorite event is back – The festival will feature an environmental expo, activities and workshops for children and adults, and educational programs, as well as food, drinks, and local music. Details here: mudproject.org/events/earth-day/
April 23. 11am-2pm -  WildWalk & Wildfest, in connection with the International Wildlife Film Festival
April 23 – May 7 - International Wildlife Film Festival in Missoula - both online and in-person!
April 28. 6:30pm - The Right to a Clean and Healthful Environment: a panel discussion with Held v. Montana youth plaintiffs, the first youth climate case to go to trial in the US. Hosted by Montana Interfaith Power and Light and Families for a Livable Climate. Via Zoom - register here.
Don't forget – Materials donations to Home Resource keep the wheels of reuse spinning in our community; and remember that everything you need to know about what to do with your unwanted stuff is at www.zerobyfiftymissoula.com.
Find more local activities and events at Missoulaevents.net and on Montana Environmental Information Center's Conservation Calendar.