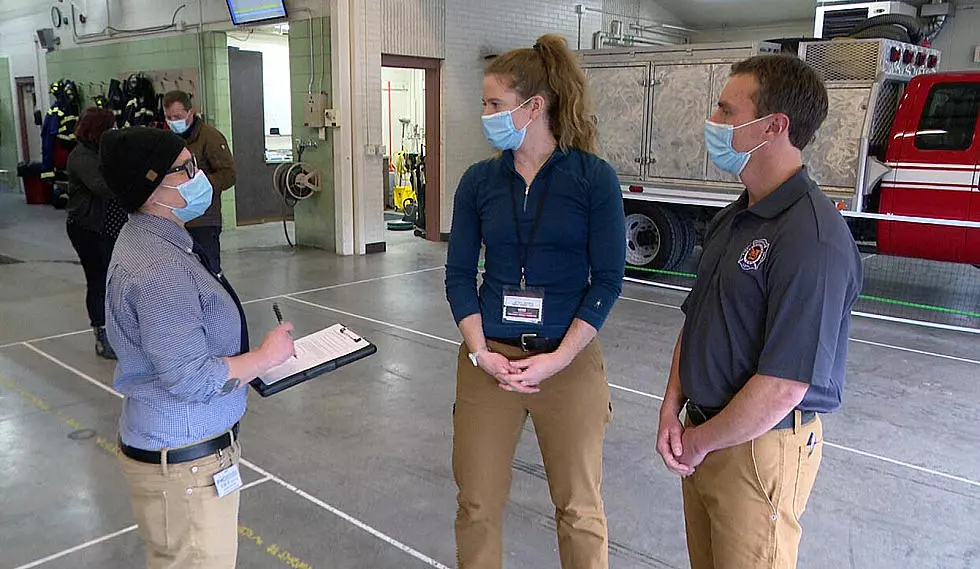 County mill to provide extra $130K to city's Mobile Support Team
Members of the Mobile Support Team at the Missoula Fire Department.
Martin Kidston
(Missoula Current) Members of the Missoula City Council on Wednesday approved a contract allowing the county to provide roughly $130,000 to help fund the Mobile Support Team in Fiscal Year 2024.
The City Council on Wednesday struggled to achieve a quorum, doing so by two members at one meeting and one member in another meeting. Council member Kristen Jordan has been absent for three consecutive weeks while several other members had excused absences on Wednesday.
Brad Davis, assistant Missoula fire chief, said the funding provided by the county will aid in the city's ability to respond to calls in which mental health plays a factor.
"We'll hire one (full time equivalent) administrative assistant for the Mobile Support Team. And we'll use some of that money to pay our rental costs for the new facility we're currently leasing," Davis said. "It would also allow us to have some additional money to provide, as appropriate, gas vouchers, basic clothing and needs for people who are disadvantaged and need assistance."
The program was launched just two years ago to provide an appropriate response to a behavioral health crisis and to limit the role first responders play when answering certain calls.
The program also looks to decrease the number of arrests and emergency room visits, something that was common before the program launched on a pilot basis in October 2020.
Program advocates have produced data suggesting the service saved Missoula taxpayers around $252,000 over a six month period in 2021 by diverting clients from jail and reducing emergency room visits.
The city has provided funding to the program since its inception. The $130,000 discussed Wednesday represents additional funding from the county, Davis said.
"As we continue to navigate this complicated funding source, this would be additional money the county has through a mill to increase mental health response in our community," he said. "This would be an additional $130,000 on top of our existing budget to enhance our service."