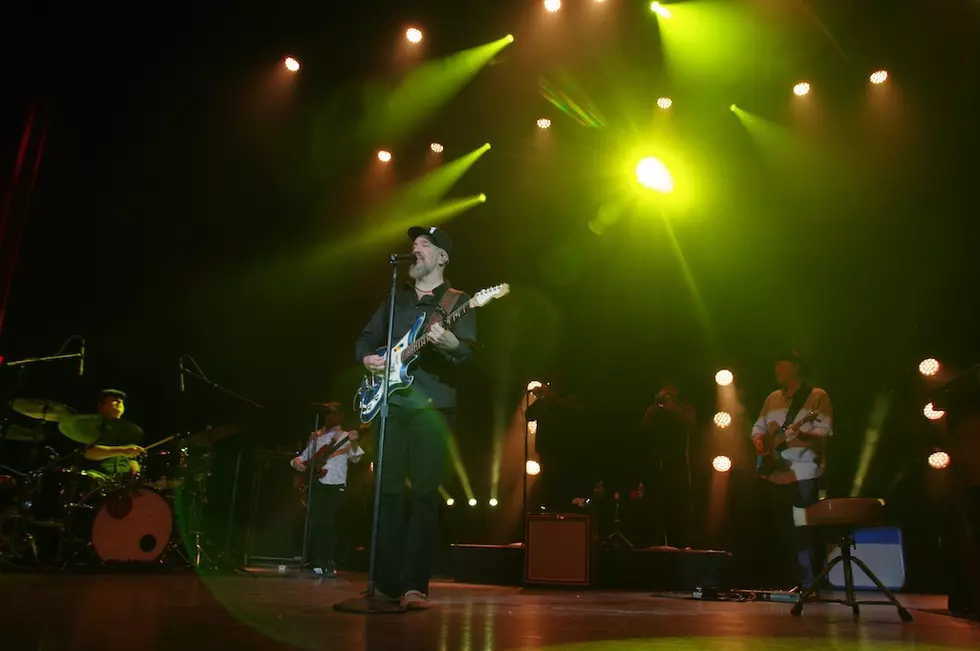 J.J. Grey and Mofro bring 'scrappy, rough and swampy' soul to the Wilma
J.J. Grey and Mofro at the Wilma in downtown Missoula. (William Munoz/Missoula Current)
Rock and soul singer J.J. Grey and his band Mofro brought a distinct southern flair to Big Sky Country this weekend at the Wilma.
Born and raised in Jacksonville, Florida, J.J Grey and Mofro's music reflects the region in which the lead singer, Grey, and former band member and co-founder, Daryl Hance, grew up. Scrappy, rough and swampy, Grey's vocals carried the opening song "Country Ghetto" to the upper balcony with unmatched soul.
Since the release of their debut album Blackwater in 2002, J.J Grey and Mofro have earned their stripes as a premier live act after many years spent on the road, releasing eight additional albums along the way.
Despite being one of the last two shows on their 2021 headlining tour, Grey and Mofro showed no sign of burnout and provided audiences with a live show experience typical of Southern rockers, a mix between high-energy blues tracks and ballads steeped in soul.
You can find J.J Grey and Mofro at the crossroads between Otis Redding and Jerry Reed with a bit of Lynyrd Skynyrd thrown in. All of whom Grey cites as early influences that later helped develop the band's swamp funk sound.
The band took on two daunting covers during the night, a Jimi Hendrix style cover of "Hey Joe" and traditional folk song, "House of the Rising Sun." Despite the stigma behind covering such legendary songs, J.J Grey leaned into the challenge and delivered a worthy performance by adding soulful elements giving them a uniquely Mofro groove.
Lyrically, J.J Grey and Mofro can generate sentiment and familiarity in audiences that transcend past the geographical barriers of western Florida, from which most of their music is based.
"This River," a striking ballad, shows the reflections of a man struggling with his existence through finding answers in the river that he grew up alongside. "Lochloosa" expresses Grey's longing for the home of his childhood despite industrial development changing its environmental landscape.
These themes, familiar to most native Missoulians as well, move any local audience into longing for the alligator-filled waters of western Florida right alongside Grey on stage.