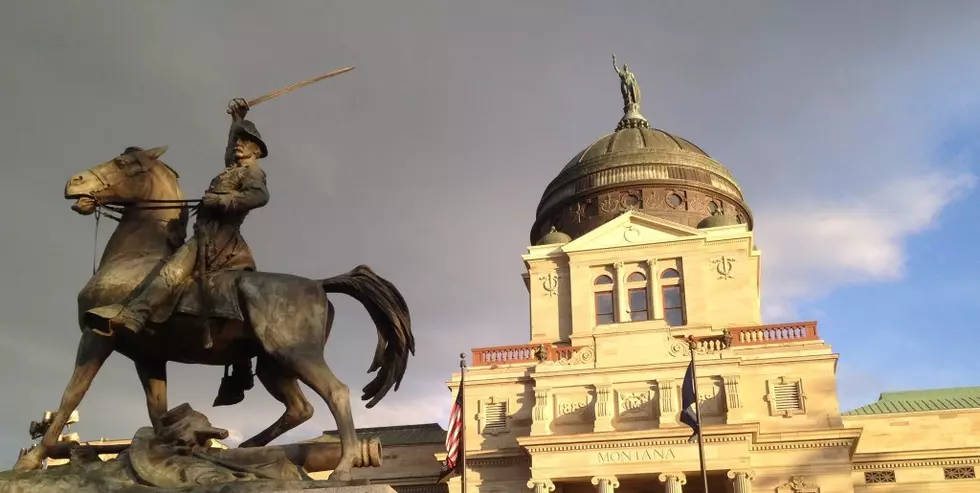 Medicaid expansion, infrastructure bills pass Legislature
(John Adams/Montana Free Press)
(UM Legislative News Service) Ahead of a scheduled four-day Easter break, the Montana Legislature combined two legislative days into one on Thursday to pass pivotal bills.
On a 41-9 vote, the Senate passed House Bill 652, the $80 million legislation that would use borrowed funds for public works projects.
Sen. Cary Smith, R-Billings, said other members of the Republican Party would not have voted for the bill if it wasn't for House Bill 553. That bill calculates state debt and revenue to determine how much money the state can afford to borrow. It passed both houses earlier this week.
"This is the first time in five sessions that we have been able to compromise. And I think that's a pretty good thing," Smith said, citing past legislatures that have adjourned without passing a comprehensive infrastructure package. "Did we create some more debt? Yeah we did. I'm not really happy about that. But we created it in a framework that is not going to be really, really detrimental to the state."
In the House, the bill to continue Medicaid expansion passed its final vote 61-35. The House adopted Senate amendments, including a six-year expiration date for the health care program that insures about 96,000 low-income Montanans.
House Minority Leader Rep. Casey Schreiner, D-Great Falls, said House Bill 658 was a compromise as well. He said most Democrats only wanted to remove the expiration of the program, which initially passed in 2015, but Republican lawmakers wanted to add elements like work requirements.
"It's not the product that I would've loved to see today," Schreiner said. "It's the product that we have and the best version of it that does the least amount of harm to people in the state of Montana that we could get accomplished. Neither side is probably super happy with that bill as it stands, but it's what's best for the people of Montana given that we couldn't just take the sunset off."
The governor needs to sign both bills before they become law.
While the Legislature is wrapping up, lawmakers do still need to pass the state budget, which is the only task they are constitutionally mandated to do. Lawmakers are scheduled to reconvene on Tuesday.
Tim Pierce is a reporter with the UM Legislative News Service, a partnership of the University of Montana School of Journalism, the Montana Broadcasters Association, the Greater Montana Foundation and the Montana Newspaper Association.