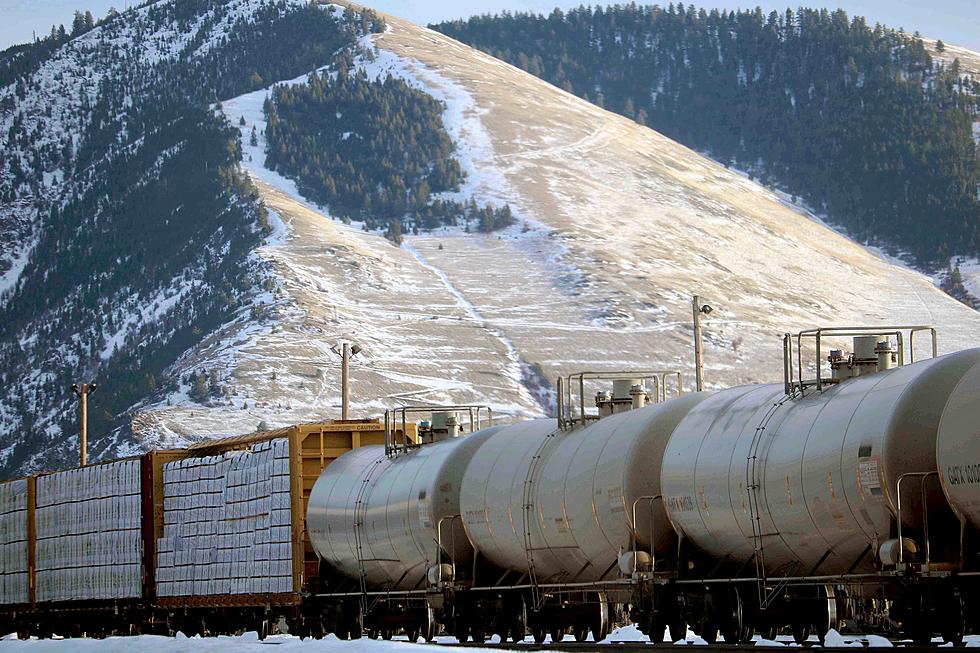 Montana rail authority lands grant to plan passenger rail, track improvements
The rail yard in Missoula. (Martin Kidston/Missoula Current)
(Missoula Current) The Big Sky Passenger Rail Authority this week welcomed a $150,000 grant to help pursue the restoration of passenger rail across Montana's southern tier – and regions beyond.
The grant, awarded by the Pacific Northwest Economic Region and it's Regional Infrastructure Accelerator, marks one of the rail authority's largest planning grants to date.
Dave Strohmaier, chairman of the Big Sky Passenger Rail Authority and a Missoula County commissioner, said the grant helps advance infrastructure development throughout a five-state region that includes Montana, Washington, Oregon, Idaho and Alaska.
"These funds will further our work both in southern Montana and also along the Empire Builder (northern route), to the benefit of both freight and passenger operations," said Strohmaier. "This is a great example of how working together at a regional scale, with the sweat equity and financial support of partners, is moving this train down the tracks."
The Big Sky Passenger Rail Authority began forming in 2019 and now includes most counties and tribal governments across Montana's southern tier. Aided by Amtrak and regional advocates, the group is looking to restore passenger rail on the old North Coast Hiawatha route, which stopped running in the late 1970s.
Restoring the route would bring wide economic gain to counties along the route, a study found, while giving residents in rural areas easier access to Montana's metropolitan areas. It would also connect residents in Montana to major cities both east and west of the line.
Among other things, the grant will help fund an economic case for renewing Amtrak's small parcel delivery service as an economic driver for rural and tribal communities along the two Montana lines.
It will also help analyze track along the northern and southern corridors to identify small to medium track improvements that, if bundled, would co-benefit freight and passenger rail service.
"The Regional Infrastructure Accelerator grant will continue to allow the Pacific Northwest Economic Region to leverage public and private talent and financial resources to fast track key transportation projects in five states," said organization director Bruce Agnew. "We look forward to supporting the Big Sky Passenger Rail Authority."