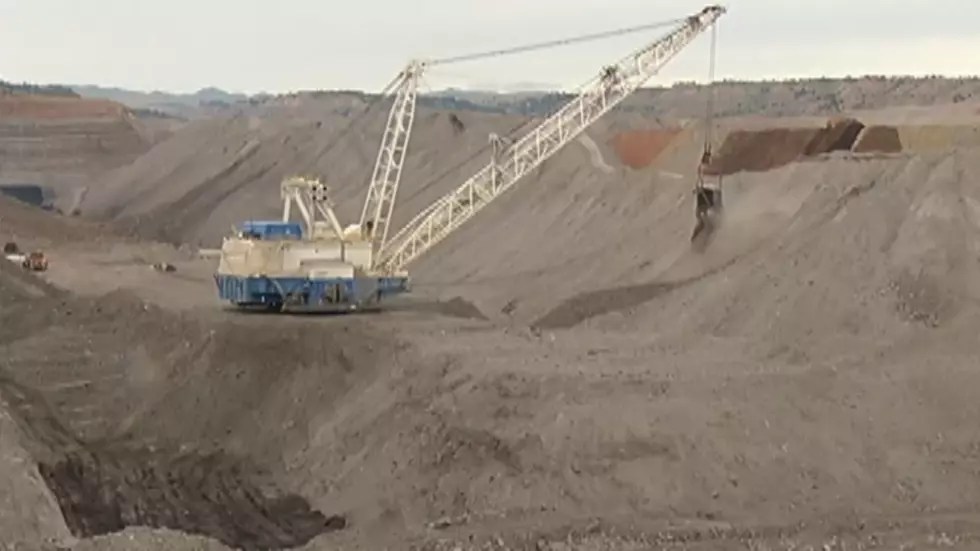 Montana Senate votes to repeal state energy policy
The Spring Creek mine near Decker is the largest in Montana. (MTN News)
Keila Szpaller
(Daily Montanan) The state of Montana took a big step Tuesday to do away with the state's energy policy.
The Senate voted 33-17 in favor of House Bill 170, to repeal the policy. It addresses energy efficiency and conservation, calls for development of Montana's coal reserves and wind capacity, and supports new technologies, among other provisions.
The policy calls for "a balance between a sustainable environment and a viable economy."
Sen. Jason Small, R-Busby, said the legislation wasn't officially part of the Gianforte Administration's "red tape removal" effort, but the Governor's Office supported it. Small described it as a "cleanup bill."
The bill also removes Montana's energy development process from the books, which notes the energy and telecommunications committee reviews the state energy policy at its first interim committee meeting to determine if revisions are necessary.
Sen. Christopher Pope, D-Bozeman, asked senators to oppose the bill. He said Montana is a "mighty energy state," and having a policy in place that reflects the will of the legislature is important economically.
"This is a competitive market," Pope said. "Wyoming, Colorado, Utah, Idaho, and the Dakotas are all making bold, declarative statements of their energy future, and it's important to a healthy economy and environment."
Democrats and Senate President Jason Ellsworth, R-Hamilton, opposed the bill, sponsored by Rep. Steve Gunderson, R-Libby. It will have to pass third reading to land on the desk of Republican Gov. Greg Gianforte.
A 2021 report on legislative trends in energy from the National Conference of State Legislatures said many states were working on energy sector bills, especially given goals to reduce emissions and manage electric vehicles.
"From examining policies that help or hinder specific energy sources to establishing mandates or guiding principles that seek to modernize energy systems, state lawmakers play an important role in shaping the future of the U.S. energy sector," said the report.