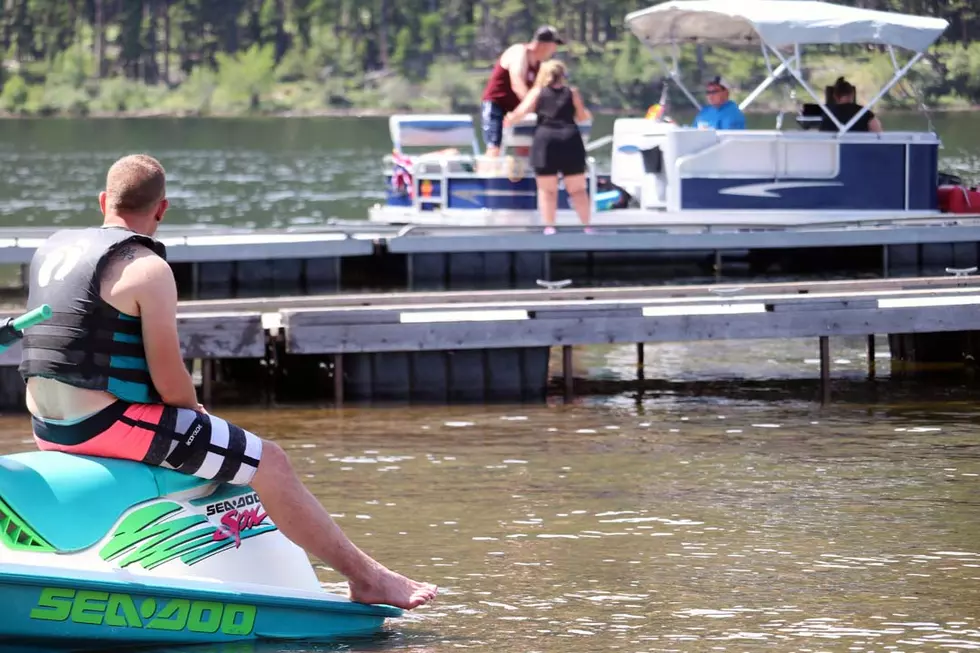 Montana tourism industry riding pandemic highs and lows; recovery could take time
Tourism experts in western Montana say that outdoor recreation remains strong, though indoor events and activities involving large crowds are struggling, including concerts and entertainment. (Martin Kidston/Missoula Current)
The impacts of COVID-19 on the state's tourism industry remain anecdotal, with a closure here and limited service there.
While raw figures aren't yet available for the summer season, those in the industry have seen points of promise and signs of trouble, all depending on where one looks.
"This year is all about camping. It's probably the most popular thing right now. It's definitely the year for that," said Racine Friede, president and CEO of Glacier Country Tourism. "But anything to do with indoor stuff, they're struggling."
Campgrounds across western Montana have been packed ever since the camping season began. By early July, Montana Fish, Wildlife & Parks reported "a real uptick" in use of its sites, and Glacier National Park for a short time considered a ticketed entry system to manage congestion.
But while outdoor recreation remains in decent health despite the pandemic, other important sectors within the industry are struggling, most involving indoor activities or large crowds, including theaters, concerts and markets.
"If there's one sector of the industry that has hurt and continues to hurt, it's anything to do with entertainment," said Friede. "There are some people who say it won't be until 2022 when some of those come back."
The U.S. travel industry this month turned to Congress in hopes of netting some economic relief in a potential second stimulus package, which is currently being debated.
Without broad federal assistance, industry leaders believe the travel sector will remain in depression well after other economic sectors recover, and that could have dire consequences for Montana, which depends on tourism for jobs and revenue.
Nationally, the tourism industry provided jobs for 1 in 10 Americans before the pandemic, though it has since shed more than half of its 15.8 million related jobs. In 2018, tourism and recreation supported 45,000 jobs in Montana while visitors spent more than $3.7 billion.
Back in late April, state economists projected that Montana would lose an estimated 50,000 jobs over the course of 2020 while personal income would fall by $3.9 billion.
The northwest region of the state, including Missoula, was projected to suffer the greatest losses, shedding more than 16,000 jobs, most in the travel and tourism industry.
"Travel businesses could not possibly have prepared for this level of catastrophe, and there's no telling how many of the eight million jobs we've lost so far will remain gone for good without aggressive federal intervention to keep the industry on life support," said Roger Dow, president and CEO of the U.S. Travel Association.
According to Destination Analysts, 50% of poll respondents in June said they planned to travel this fall, though that has fallen back to 36%. A separate poll found that 58% of leisure travelers planned to travel closer to home with so-called staycations.
The travel industry is urging Congress to extend the Payroll Protection Program and enhance the Employee Retention Tax Credit to help businesses retain and rehire workers. It's also seeking temporary tax credits and deductions to restore activity in the business meetings and events sector, both of which have been heavily hit.
"With meetings and conventions, there's a lot of talk around those and whether they'll be the same as we knew them," said Friede. "We just don't know. Is it going to be like it was? I doubt it will ever be like it was."