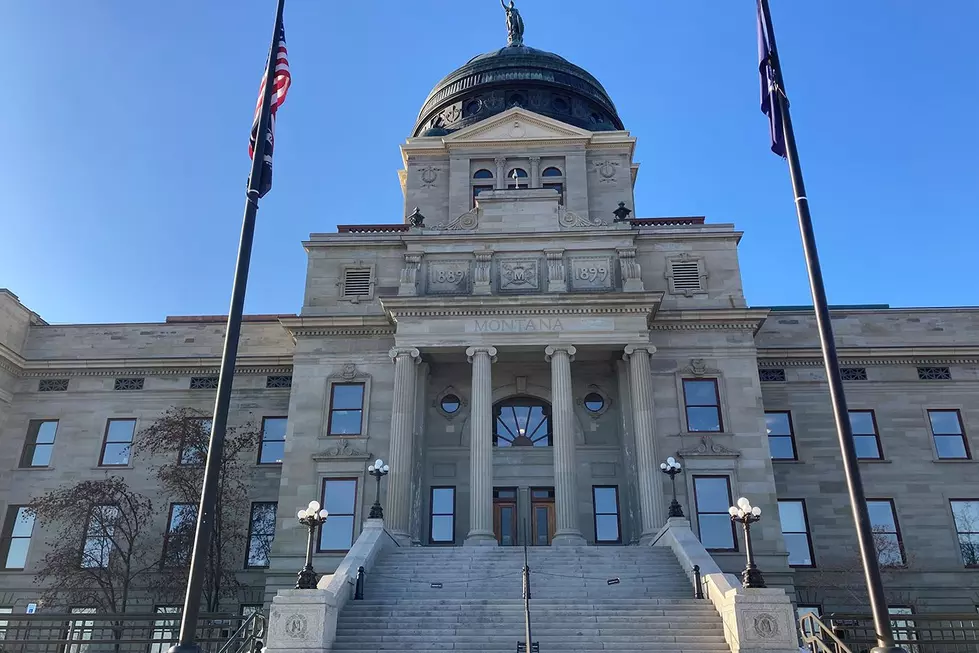 Montana legislative committee tables bill unions opposed; lawmaker said he was threatened
Keila Szpaller
(Daily Montanan) Rep. Gary Parry, R-Colstrip, voted with a committee majority to table a bill that tried to revise labor laws despite, he said, being threatened with retaliation if he failed to support it.
"I grew up fighting back the bullies, and I don't buckle under bully tactics," Parry said in a brief interview Monday after the meeting.
Parry said he boxed for 14 years, grew up in a "tough environment," and he also wrestled and played rugby. He said more than one person had threatened him over the bill, which was heavily criticized by union leaders.
However, he declined to specify how many people had threatened him, who they were, or the threats made.
"It's resolved, and we're not going there," Parry said.
Monday, the House State Administration Committee voted 17-1 to table the bill, sponsored by Rep. Bill Mercer, R-Billings. Rep. Bob Phalen, R-Lindsay, was the only vote against tabling it.
As proposed, the bill would have required public employers to alert employees every year they aren't required to join a union, although Mercer said he had crafted an amendment to remove the annual requirement.
At least a couple of committee members said they had received many comments opposing it, although Rep. Marta Bertoglio, R-Clancy, said she had received some in support, too.
Even though lawmakers stopped the proposal from moving forward, at least some, including Parry and Chairperson Rep. Julie Dooling, R-Townsend, said they weren't pleased with either proponents or opponents.
In part, the bill said a public employee isn't required to pay dues in order to keep their job — already in practice in Montana, according to opponents — and it outlined the way employers could collect dues.
But Dooling noted five years after the U.S. Supreme Court said unions can't charge fees of non-members, many labor contracts in Montana still include language contrary to the decision.
"That is disgusting to me," Dooling said.
She also said she heard from one state employee who told her he wanted to leave his union but was told he would be a "freeloader" if he did.
Additionally, Dooling said the Montana Association of Counties requested support for the bill because many commissioners don't believe the Supreme Court's decision in Janus v. State, County and Municipal Employees is being enforced.
At the same time, Dooling said maybe HB 216 wasn't the right bill for the job.
"But I think we all realize that something needs to be done," Dooling said.
Parry said the unions have some work to do given the outdated clauses in the contract.
(At the hearing for the bill in testimony in support of it, a lobbyist for the Freedom Foundation pointed out contracts are not in compliance, and the Montana Federation of Public Employees deputy then sent a note to all staff as the meeting was underway requesting they fix those contracts. The Freedom Foundation works in part to encourage workers to opt out of unions, which it alleges have "ripped off workers.")
In committee, Rep. Gregory Frazer, R-Deer Lodge, said he was "definitely opposed to this bill," and it would affect many of his constituents. (He disclosed that he's a union member himself.)
The argument people don't understand their union contracts and need help didn't resonate with him – he said his mortgage contract is way more complicated. He also said the lack of any proponents from the labor side was a clear sign the bill was a problem.
"It's just bad policy," Frazer said.
Tabled bills may be revived.
After the hearing, Mercer said he didn't know if he would continue his push for similar legislation given the committee's vote against the bill but also concern about compliance with Janus.