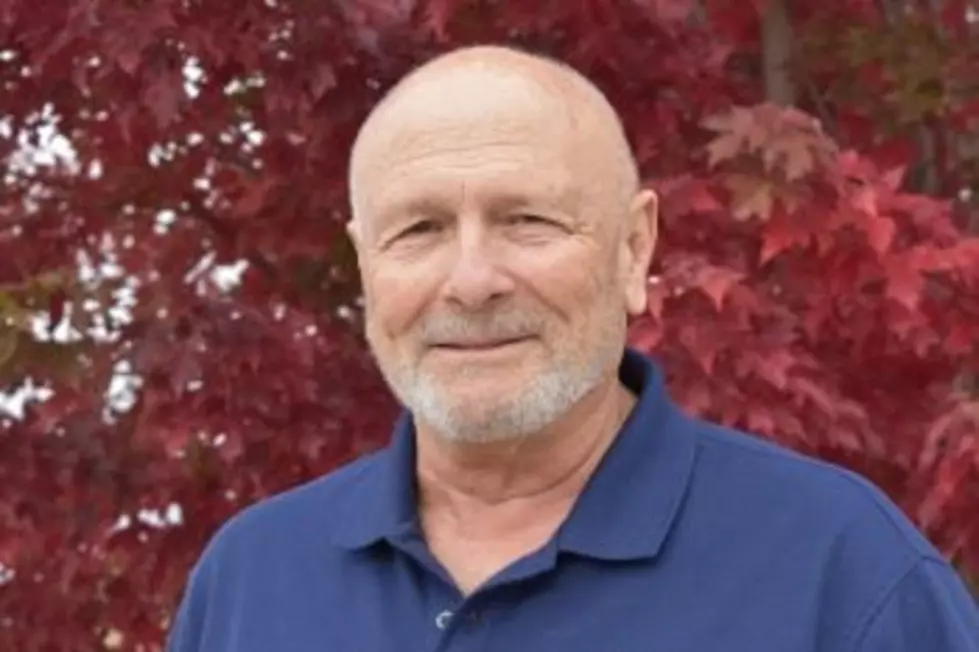 Harmon's Histories: Montana's 1st female legislators were 'colorful,' 'difficult to handle'
Jim Harmon is a longtime Missoula news broadcaster, now retired, who writes a weekly history column for Missoula Current. You can contact Jim at harmonshistories@gmail.com.
Vote for Maggie Hathaway! She's for equal taxation and lower interest rates!
I know. You're tired of political advertising. So am I.
Let's just have the election, already!
Well, in this case we've already had the election – 104 years ago. And, just like today, it was a historic one, albeit in a very different way.
In 1916, Maggie Smith Hathaway from the Bitterroot and Emma Ingalls from the Flathead became the first women elected to the Montana Legislature – two years after women's suffrage was approved.
Maggie's political action committee (as it would be called today), the "Montana Good Government" organization, labeled her the "candidate who knows what we need (and) knows how to get what she goes after in the legislature."
A vote for Maggie would be a vote to support prohibition, change horticultural laws and protect erring girls!
Those causes reflected her background as the daughter of a Methodist Episcopal minister in Ohio, a teacher by age 15, and an active member of the Women's Christian Temperance Union.
She found her way to Montana in 1894, a year after her father accepted the position of pastor at the Stevensville Methodist Church. She quickly found work as a teacher in Helena, later advancing to a principal position and then Lewis and Clark county superintendent.
In 1911, she married Professor Benjamin Tappan Hathaway, "a deputy superintendent of the (Montana) Department of Public Instruction," who died just six months after the ceremony, according to a collection of her documents at the University of Montana Archives.
During her years in the state Legislature, she achieved a first in American history, when Democrats elected her minority floor leader – the first woman ever elected to such a position.
In 1922, she opted to run for a seat in the state Senate – prompting no less than Governor Joe Dixon himself to travel to the Bitterroot Valley the day before the election to campaign against her.
The Missoulian newspaper editor referring to the governor as a "political Pecksniff" who "finds women legislators difficult to handle" waited until "the day before the election to campaign in the Bitter Root so that there would be no opportunity for Mrs. Maggie Smith Hathaway to reply to him before the polls opened the next day."
Hathaway later ran for U. S. Congress, but was defeated, ending her career in politics.
In 1925, she was appointed to head the state's Bureau of Child Protection and through the 1930s and 1940s, she continued to work for the rights of women and children.
A year before her death in 1955, Harold Tascher, a social work professor at the University of Montana (then known as State University) penned a biography of Hathaway, titled "Maggie and Montana," in which he credited her "noteworthy and colorful contributions to the political history of Montana."
He also praised her work building up "the Epworth League of the Methodist Church in Montana from six chapters in 1894 to half a hundred in a few years."
Emma Ingalls also used her time in the Legislature to support women's and children's issues. Straight out of the gate in the 1917 session, she proposed the creation of what would become the Montana State Vocational School for girls.
It took her two terms to do it, but the bill passed in 1919 providing for "the care, education, training, treatment and rehabilitation of girls ... who [were] committed to the school by a court as provided by law."
Emma was described as a "lifelong feminist." She and her husband founded what is now the Daily Inter Lake newspaper in 1889 in Demersville – later moving the operation to Kalispell. In that role, she was said to have "wielded a caustic pen" in her editorials for civic reform.
The Ingalls sold the newspaper in 1895 and turned to farming their homestead. The Flathead Courier said of her 1916 candidacy, "Her experience in the newspaper business and twenty years of practical farming should materially aid her, should she be elected, in understanding the conditions and needs of the Flathead."
After her time in the Legislature, she worked for the Bureau of Child and Animal Protection.
Looking back at her life, Ingalls said simply, "God put me on his anvil and hammered me into shape...the things that seemed so hard to bear at the time have proven to be the stepping stones to a larger, richer life."
Ingalls passed away May 3, 1940 at the age of 80.
Pioneers Hathaway and Ingalls blazed the trail for others. The 1920s saw more and more women elected to office at various levels, including Hamilton City Council member, Mrs. Effie Davies, in 1923 and Darby Mayor, Mrs. Leslie Morrison, in 1928.
Jim Harmon is a longtime Missoula news broadcaster, now retired, who writes a weekly history column for Missoula Current. You can contact Jim at harmonshistories@gmail.com.