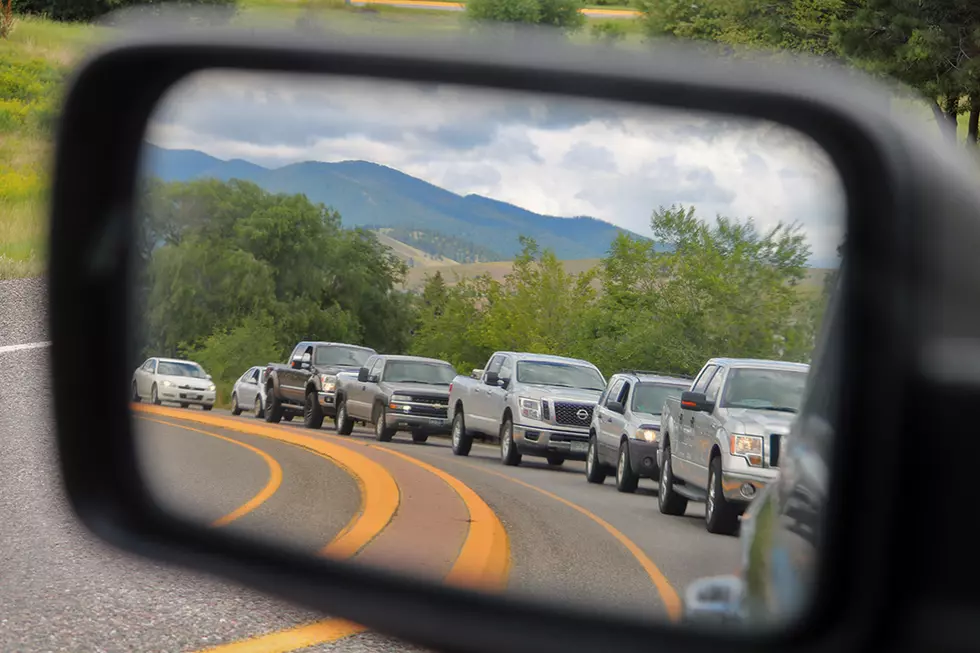 In Mullan area, planners look to avoid "auto-centric" mistakes of the past
Planners for the Mullan Area Master Plan detailed their progress during the city's Bicycle and Pedestrian Advisory Board meeting on Tuesday. Construction in the Mullan area could start as soon as May. So far, the concepts include "safe, comfortable, and interesting streets for all." (Martin Kidston/Missoula Current)
Learning from lessons of the past, the transportation grid planned to accommodate the 6,000 housing units projected for the Mullan area west of Reserve Street will consider all modes of transportation, not just the automobile, planners said this week.
Tom Zavitz, city of Missoula senior planner, said it's a necessity if Missoula is to receive the funding needed to pay for the wide range of projects proposed for the area, and to accommodate the city's evolving vision on transportation.
"We want to be able to have these bike lanes. We want to be able to have great transit," Zavitz said. "And the key to getting to all of those things is getting our density units up to at least 12-15 dwelling units per acre.
"In the past when we've done that, we don't get a place that looks like this. The key to this is you are putting a lot of thought into the design and getting everybody involved and knowing what our priorities are and getting to that."
Planners for the Mullan Area Master Plan detailed their progress during the city's Bicycle and Pedestrian Advisory Board meeting on Tuesday. They expect to reach final design early next year and set a contract price with a selected construction firm by the middle of February.
So far, the concepts include "safe, comfortable, and interesting streets for all." For pedestrians and cyclists, that means several streets exclusive to them. Both trail streets and "green streets" with centered foliage will serve non-motorized travel.
Other streets will have protected lanes for cyclists and elevated sidewalks.
Missoula County Senior Planner Andrew Hagemeier said development that took place west of Reserve Street in the past became auto-centric "sprawl." He and others are developing a plan to avoid that in the Mullan area as the region grows.
"This is the last spot in the valley that Missoula can really grow that is continuous to the urban area," Hagemeier said. "After this, it's leapfrog. It's Grass Valley. It's Frenchtown. It's Lolo. So we really got to do this spot right."
To do it right, planners have proposed a form-based code for the area. Essentially, it provides development standards for the area on everything from parks to parking to foliage.
Zavitiz said city and county planners don't want to make the Mullan area feel like a suburb, or like "sprawl." Rather, they want to make it feel like a "complete neighborhood."
"With a form-based code and by making a community in this area, the hope is that we can alleviate some of the pressure on the transportation system in the area," Zavitz said. "Either by getting people walking, getting people biking, getting people to places that are here and maybe they don't have to go in-town. Maybe they don't need to get in their car to get a cup of coffee. The idea here, and especially with the streets, is that we stop having the automobile as the primary transportation option."
The Consolidated Planning Board will hear the plan on Sept. 29.
Also presented at the meeting were plans for more than six miles of new trails in the area, a restored Grant Creek in regards to habitat and water quality, and five places for business or commercial activity.
The plan states they will preserve and continue to use 40 acres of the farmland near Hellgate Elementary. It calls for three peri-urban farms to "continue the agricultural tradition of Missoula, provide locally sourced food, and offer scenic views."
The specified agricultural uses vary from commercial to cottage foods to community gardens.
The city and the county have received $13 million out of the $23 million requested through the BUILD grant. Local officials have applied for the remaining $10 million to complete the full project as envisioned.
The bidding process for lots in the Mullan area will start in January, according to Donny Pfieifer, the BUILD grant project manager with DJ&A.
In July, planners took feedback on their plans leading to their current master plan. Zavitz hopes future developments in Missoula could learn from the Mullan area.
"The intent is to make this place feel like a place of its own and not just a place where we put single-family homes and you got to drive into Missoula for everything else. It's a really big change for us. I hope it's an example for the rest of the city," Zavitz said.