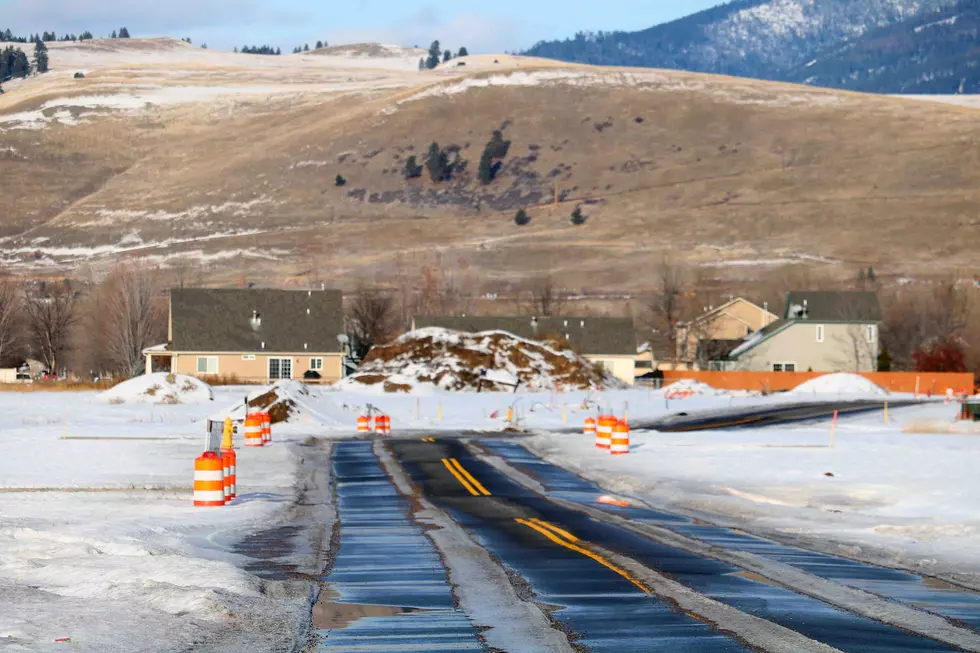 Mullan work to resume as city, county look to complete first phase
Mary Jane Boulevard now connects to Mullan Road thanks a federal grant received by the city to help address traffic on Reserve Street (Martin Kidston/Missoula Current file)
(Missoula Current) With the valley snow in full retreat, the city and county of Missoula plan to resume work on the Mullan infrastructure project this month.
Construction marks the project's second season and primarily involves sealing the new road surfaces and painting.
"Most of the work on this first phase of the project was completed in 2022," said Jeremy Keene, director of Public Works for the city. "Our team looks forward to wrapping up this phase and continues to work toward acquiring funding to address additional items in the area."
After a significant and coordinated lobby, the city and county of Missoula received $13 million in federal funding in 2019 to address the infrastructure deficiency in the greater Mullan area.
They had requested $23 million and have since funded $8 million to complete Phase 1 while enacting late-comer fees on new development to cover their investment.
Last year, crews completed a number of projects including the extension of Mary Jane Boulevard and roundabouts at key intersections with Mullan Road.
They also extended England Boulevard and George Elmar Drive, though the completion of the latter will require additional funding, transportation officials have said.
Keene said Monday roadwork this spring will fully connect England Boulevard. As a result, traffic delays may result between March and June.
"It's exciting to see folks using the new connections on Mary Jane Boulevard and the roundabouts on Mullan," said Kiewit contractor Michael George. "Over the next few months, our goal is to complete the England Boulevard section and dial in final tweaks on other existing roadways."