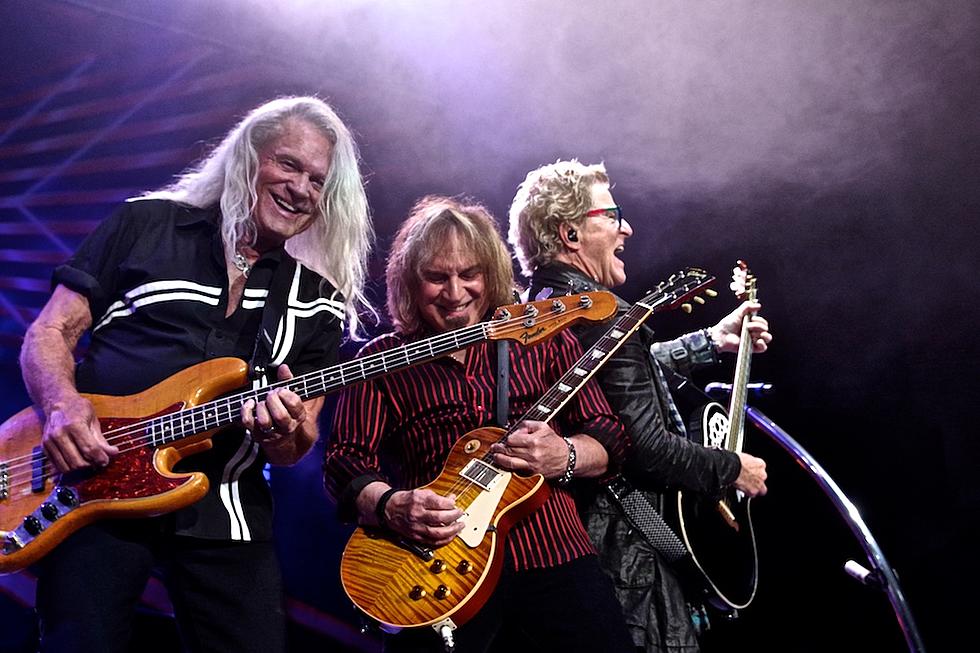 Music: REO Speedwagon takes it on the run in Missoula
Bruce Hall, Dave Amato and Kevin Cronin with REO Speedwagon in Missoula. (William Munoz/Missoula Current)
William Munoz
(Missoula Current) Prior to World War II, the REO Motor Car Company was known for its commercial vehicles. They produced trucks, pickup and panel, that were used as delivery vehicles, dump trucks, as well as fire trucks and ambulances.
The company was founded by Ransom Eli Olds whose initials, REO, were associated with the vehicles. Olds also founded and produced the Oldsmobile car. By the mid 1960's the entire automotive industry was being transformed by the big three from Detroit and the REO Motor Company was no more.
The name, however, lived on when a group of students at the University of Illinois-Champaign were forming a band and needed a name. One of the founders, Neal Doughty, happened to see REO Speedwagon written on a blackboard in a class on the History of Transportation that he was taking.
As a result, REO Speedwagon morphed from a motor company into a rock and roll band.
REO Speedwagon gained a following in the 1970's playing hard rock. They had commercial success in the early 1980's with the album Hi Infidelity. This album was a change in sound for the band going more pop with hits like "Keep On Loving You" and "Take It on the Run."
REO's success continued through the 1980's playing large arenas. REO Speedwagon didn't disappoint the audience at the Adams Center on a cool and rainy Sunday night.
REO Speedwagon in Missoula