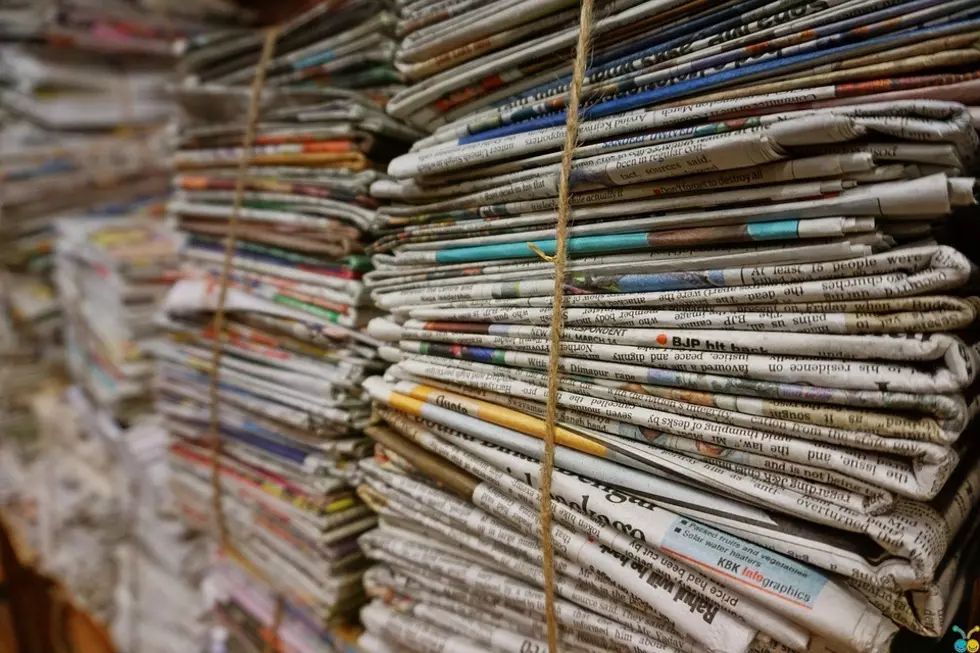 Montana News Guild: Lee Montana continues to slash state's print papers
Lee Enterprises has followed mandatory spring furloughs of its Montana employees with further layoffs at two of its five state newspapers, a Billings union that's in negotiations with the company said Monday.
Details of the layoffs remain unclear since Lee rarely makes the dismissals public. The Missoula Current attempted to reach out to local reporters on Monday, but they declined to discuss the layoffs and recent events.
The Missoulian's executive editor, Gwen Florio, also announced her immediate resignation on Sunday.
"The event that led to the sudden resignation of Missoulian executive editor Gwen Florio on Sunday was a disagreement over a political endorsement, complicated by Florio's temporary status as a political reporter," the Missoulian tweeted on Monday night.
According to the Montana News Guild, Missoulian reporter Kim Briggeman took a buyout after logging more than four decades at the paper. Lee allegedly laid off another Missoulian employee who worked what remains of the paper's copy desk, along with a part-time photographer.
The layoffs continue a years-long trend that has slashed the paper's staffing levels. And it's not the only Lee paper in the state to experience such losses - something the News Guild is working to address.
According to the News Guild, a sports reporter with the Helena Independent Record also resigned after two years rather than take a transfer to the Montana Standard in Butte.
"I never felt valued or appreciated by my company," the reporter, Ryan Kuhn, wrote.
The News Guild also noted the dismissal of a Helena online editor, a sports columnist and a part-time employee who worked the copy desk in Butte.
Members of the News Guild remain involved in contract negotiations in Billings. Because the company is precluded from layoffs until bargaining has been completed, no one has been dismissed from the Billings Gazette's news staff.
However, negotiations have stalled over economic and layoff protections, the News Guild said.
"What's disheartening about the talks is that Lee's negotiator says times are tough and uncertain because of the pandemic, but Lee was slashing its newsrooms years before it had COVID-19 as an excuse," said longtime Gazette outdoors editor Brett French.
"We agree times are tough for newspapers. What we can't accept is the unequal pay distribution within the corporation where top executives earn six- or seven-figure salaries and hundreds of thousands in bonuses while the people producing the photos, news and sports stories can't negotiate minimal annual cost of living increases. The corporate executives are tone deaf to the disparity."
In counter offers to the company during bargaining, the Guild said it had agreed to give up pay increases in return for protections against layoffs. The Guild also agreed to furloughs to protect employees' jobs.
So far, Guild members said, Lee hasn't agreed to the terms.
"We aren't asking for much," said Victor Flores, a Billings Gazette sports writer and an organizing member of the paper's News Guild. "Just don't lay us off for six months, we've requested, so we can get through what is shaping up to be an awful winter. Lee won't even give us that. It's infuriating. We're tired of being treated like budget items."
All of Lee's newspapers in Montana, including the Missoulian, are now being overseen by one regional editor, David McCumber, who has been in charge of the Montana Standard since 2015.
The Missoulian's local editor, Gwen Florio, announced her resignation on Sunday. That announcement came after a bizarre endorsement of a far right-wing candidate for the Montana Public Service Commission.
The Missoulian retracted that endorsement a day later after community outcry.
The recent cuts throughout Lee Montana papers come in the wake of Lee's $140 million acquisition of Berkshire Hathaway's BH Media Group in January. At one of those newly acquired papers, The Tulsa World, Lee has eliminated 10 members of the news staff, according to the News Guild.
According to a report by Poynter, Lee has laid off at least 50 employees at its newspapers this fall, many of them at the newly acquired BH Media Group.