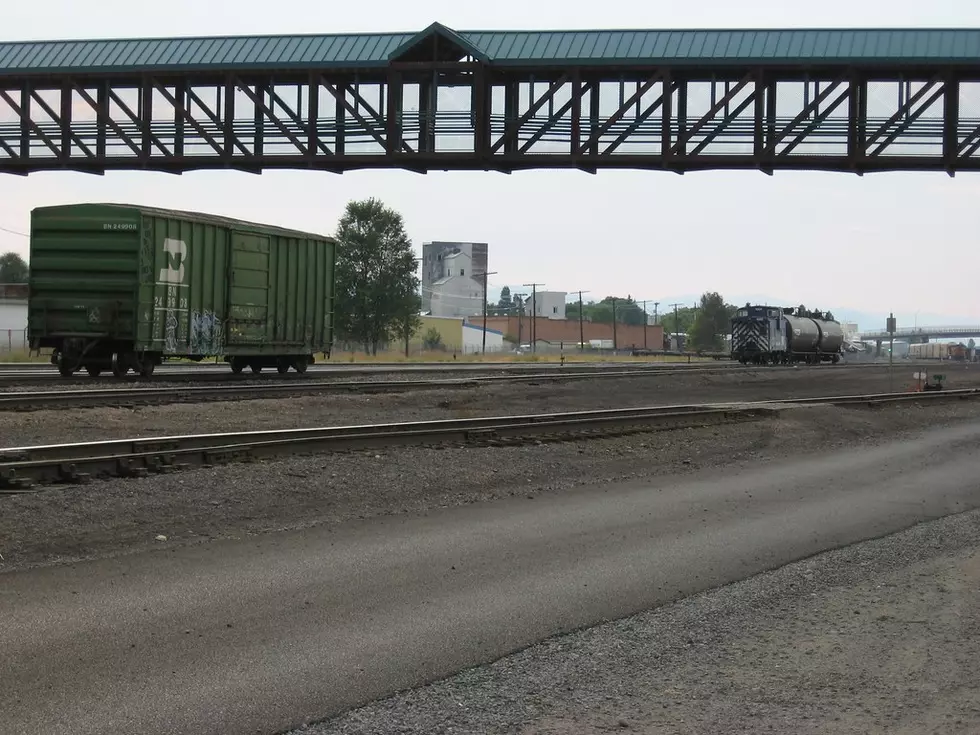 City awards $2.7M contract for Northside ped bridge rehabilitation
Northside Bridge. (Mark Moss photo via Flikr)
Martin Kidston
(Missoula Current) Members of the City Council this week approved a construction contract to rehabilitate and reopen the Northside pedestrian bridge, which has been closed for months due to structural issues.
The $2.7 million project was awarded to Jackson Contracting Group. Of that, $855,0000 was approved in the FY20 city budget. A portion of the cost also includes a contingency fund that may be applied to other projects if rehabilitation comes in under cost.
"This was a known issue and known deterioration that we had been watching for a number of years," said Mayor Jordan Hess. "We were planning to get it fixed this year, anyway. Unfortunately, that deterioration accelerated to a point where we had to close the bridge."
Hess said reopening the structure is the city's top priority for non-motorized transportation.
The bridge was built in 1999 but has faced a mounting list of issues that have only grown worse. In 2010, it underwent some renovations to address issues with electrical lighting.
In 2021, the City Council approved a capital project to renovate the bridge's ramps due to the deterioration of the deck pans. The project was set to bid last winter when another inspection revealed cracks in the masonry block in both bridge towers.
The city closed the bridge late last year.
David Selvage, the city's superintendent of parks services and systems, said the funded renovations will replace the masonry block in both towers, along with their access ramps. While he described the work as a "heavy lift" that requires coordination with Montana Rail Link and Burlington Northern-Santa Fe, the bridge could reopen early next year.
The timeline is weather pending and tied to material backlogs.
"There are still a lot of challenges in the supply and construction industry," he said. "But our goal is to reopen it as quickly as we can. We'd like to extend the life of the structure by a minimum of 50 years. That's what we believe we're going to get."
The bridge serves as a vital link connecting the Northside neighborhood with the downtown district. While members of City Council aren't pleased with the cost, they're eager to get the structure reopened.
"I'm really glad this is moving forward, even though it's costing more than we initially expected," said council member Heidi West. "This really highlights the degree to which we're committed to creating connectivity, especially to some of our neighborhoods that have connection challenges."