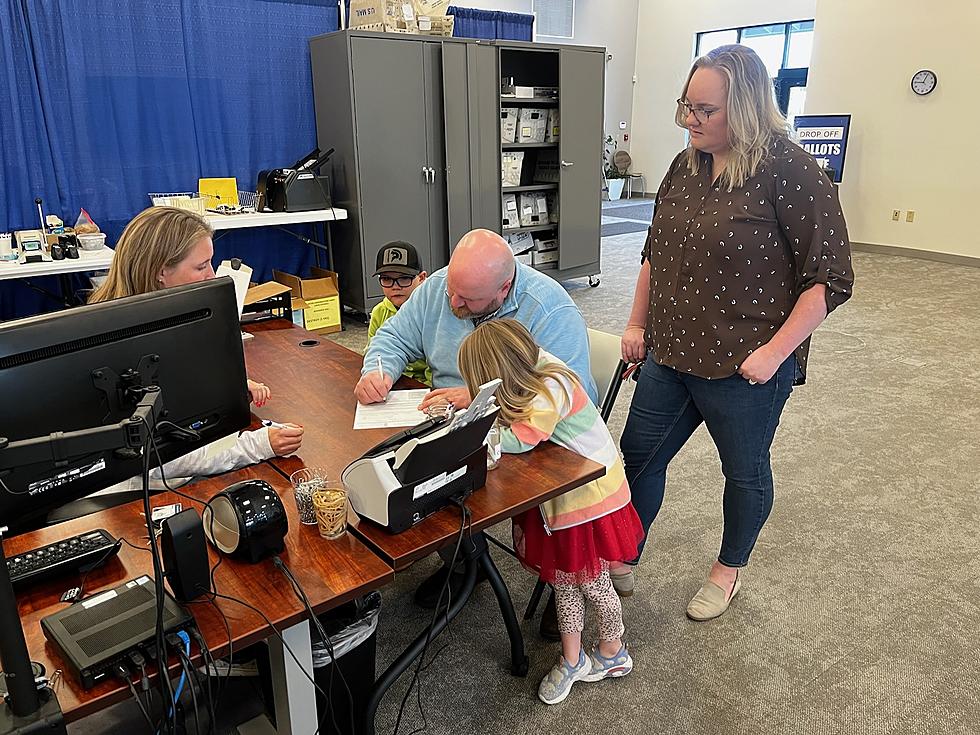 Nugent officially enters race for Missoula mayor
Mike Nugent officially entered the race for mayor with his family present. (Courtesy photo)
(Missoula Current) Missoula City Council member Mike Nugent on Thursday made his campaign for mayor official as filing for municipal elections opened.
Nugent, who announced his plans to run for the seat in December, said he's running "to fight for those struggling to afford housing and the increasing cost of living" in Missoula.
He joins sitting Mayor Jordan Hess in the race, along with Homeword executive director Andrea Davis. Shawn Knopp and Brandi Atanasoff have also entered the race.
Nugent was was elected to the Missoula City Council in 2021 and has worked in the housing industry for the last 15 years, including the Missoula Housing Authority board of directors. He currently serves as President of the Missoula County United Way.
"Missoula is my hometown. I understand many of the issues facing working families in Missoula because we are a working family in Missoula," Nugent said in a statement.
"Housing has to be at the front of our minds, not simply in words but in actions. Missoula is quickly becoming a place where the very people who make up our character can't afford to live. We must take action so our teachers, first responders, young professionals, our trade workers, our union members, and our service industry can afford to live where they work," he added.