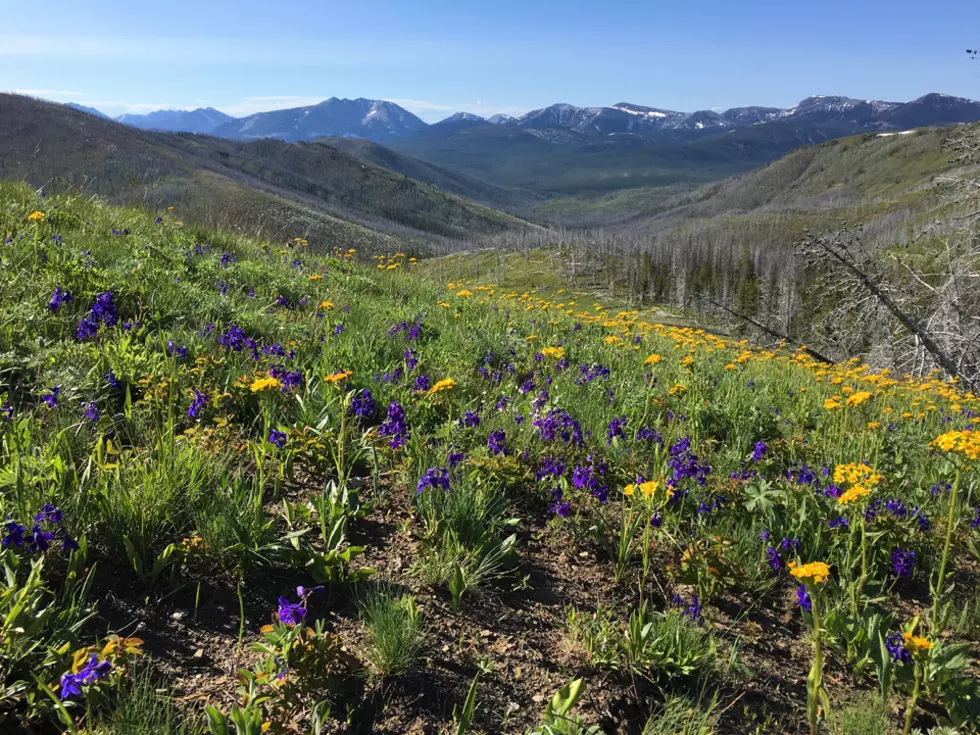 Last oil and gas lease cancelled on Badger-Two Medicine
Badger Two-Medicine.
HELENA (KPAX) — The U.S. Department of the Interior and the Department of Agriculture said the last oil and gas lease in the Badger-Two Medicine area has been canceled.
The area has significant cultural importance to the Blackfeet Tribe.
The Badger-Two Medicine area covers approximately 130,000 acres adjacent to Glacier National Park and was once a part of the Blackfeet Reservation.
The oil and gas leases date back to the early 1980's. That is when the Bureau of Land Management released 47 total leases in the area.
According to the Department of the Interior, the lack of an Environment Impact Statement (EIS) before issuing drilling permits sparked years of litigation.
Congress would end up withdrawing the area from future oil and gas leases in 2006 and offered tax incentives for companies who voluntarily withdrew.
Obama administration Secretary of the Interior Sally Jewell canceled the remaining two leases in 2014 sending the issue back to court.
Leaseholder Moncrief Oil and Gas Master withdrew their lease in 2019 as part of a settlement, leaving Solenex, LLC the last remaining leaseholder.
Solenex agreed to release its lease last week.
In a statement on Facebook, Blackfeet Tribal Business Council said, "This agreement to retire the final lease brings to a close a long and painful chapter in the history of our People."
Montana U.S. Senators Jon Tester and Steve Daines also released statements in support of the last lease being canceled.
"Badger-Two Medicine is a part of what makes Montana the Last Best Place, and it's importance to the Blackfeet Tribe along with its added value to our $7.1 billion outdoor economy makes it a place we shouldn't drill or dig. After working alongside the Tribe for years to protect this breathtaking area, today's settlement is great news for the people of Montana and Blackfeet Nation. This announcement is a reminder that we can get things done when we work hard and stick together in Montana." - U.S. Senator Jon Tester, D-Montana
"I'm glad to see a solution that all parties were able to agree on to ensure this land that holds such significant cultural and spiritual importance to the Blackfeet Nation is protected. Decades in the making, this agreement will help generations to come enjoy and appreciate Blackfeet Nation's ancestral homelands, and I look forward to working on a solution to permanently protect these lands." - U.S. Senator Steve Daines, R-Montana
In 2002 a portion of the Badger-Two Medicine area was designated a Traditional Cultural District. The government expanded the district in 2014 to include the areas of the now canceled leases.