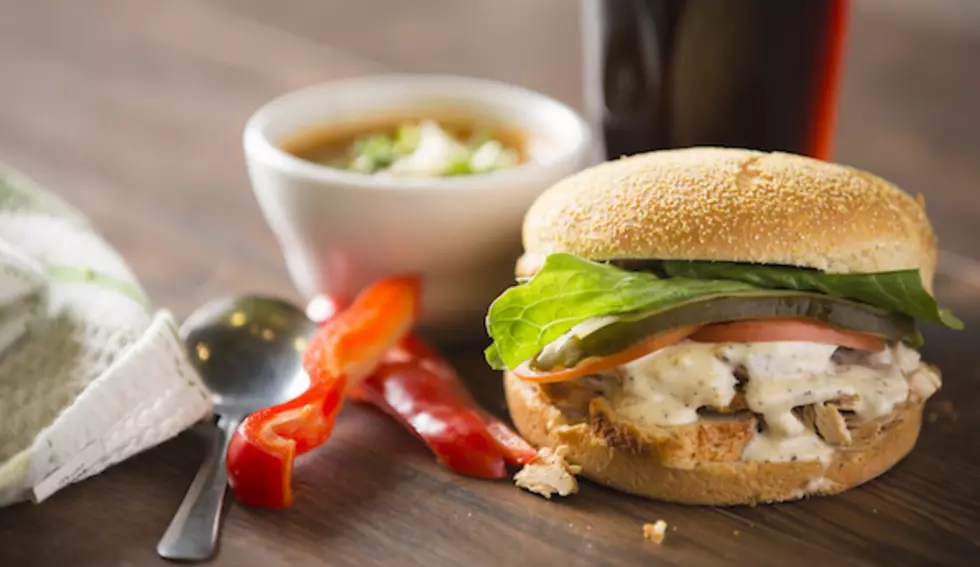 Open for Business: A list of Missoula eateries offering takeout meals amid the shutdown
We believe it's more important than ever to support your local businesses and the employees that keep them running, and we want to make it as easy as possible for you to do so during the coronavirus shutdown.
Based on public demand, the Missoula Current staff has assembled a list of restaurants which remain open for takeout, and some are offering delivery as well. We know our list is not 1oo% complete, but we believe it's pretty close.
This list will be updated as new information becomes available. Modifications or additions can be submitted to publisher@missoulacurrent.com. Please include business name, address, phone number, website, hours of operation, delivery options, and any other special offerings or info. 
We are not charging to be included on this list. Please share like a good (or bad) wine.
Open for Business
Ambrosia Greek Food - 2230 N Reserve (406)542-7072 – open M-F 11am-8pm
Applebee's - 4041 Highway 93 S (406)251-4020, www.applebees.com - open 11am-8pm every day, limited menu, free delivery available through doordash.com
Basal - 114 N Higgins Ave (406)540-4098, www.basalhospitality.com - open 7am-8pm every day for takeout, delivery 11am-6pm (minimum $20, no fee)
Baskin Robbins - 1880 Brooks St (406)542-2731, www.baskinrobbins.com - open 11am-9pm every day, delivery available through seamless.com, grubhub.com, delivery.com, doordash.com, ubereats.com
Bayern Brewing - 1507 Montana St (406)721-1482, www.bayernbrewery.com – open M-Sa 11am-8pm, take out or curbside pickup, limited delivery from 4-7 (within an 8 block radius of brewery), beer to go, take-n-bake options, growler/crowlers, gift cards, merchandise, online store and menu, EcoLeague (still taking back empty 12oz brown glass bottles for reuse)
Bernice's Bakery - 190 S 3rd St W (406)728-1358, www.bernicesbakerymt.com - open 6am-6pm every day, coffee and pastries, lunch items grab and go, free delivery available
Big Dipper - 631 S Higgins Ave (406)543-5722, www.bigdippericecream.com - open 11:30am-10pm, not accepting cash, delivery through ubereats.com
Big Head's Bottle Shop - 3106 W Broadway St (406)541-BEER (2337), https://www.loc8nearme.com/montana/missoula/big-heads-bottle-shop/3736638/ - open M-Sa 12-7pm and Su 12-5pm, free delivery ($30 minimum)
The Bridge - 600 S Higgins (406)552-1313, www.bridgepizza.com - open 11am-10:30pm every day, not accepting cash, delivery available (fee dependent on distance), offering contactless pickup and delivery
Buffalo Wild Wings – 2615 Radio Way (406)829-9496, www.buffalowildwings.com – open 11am-8pm every day, delivery available through grubhub.com and ubereats.com
Cafe Rio - 2230 N Reserve St (406)829-5190, www.caferio.com - open M-Th 11am-8pm and F-Sa-Su 11am-9pm, delivery available through doordash.com
The Camino - 125 N. Pattee St (406)317-1260, www.thecaminomissoula.com - open 5pm-8pm every day, daily specials available, not accepting cash
China Garden - 2100 Stephens Ave (406)721-1795, www.chinagardenmt.com - hours listed on website
City Brew Coffee - 400 W Broadway St (406)721-3600 and 3690 Brooks St (406)251-7214, www.citybrew.com - open 5:30am-7pm every day
Cold Stone Creamery – 3275 N Reserve St (406)926-6677, www.ordercoldstone.com – open 12-8pm every day, curbside pickup (order online, call when you arrive), delivery available through doordash.com
Conflux Brewing Company - 210 N Pattee St (406)926-3589, www.confluxbrewing.com - open 3pm-8pm every day, delivery available (minimum $25, no fee), order by phone or through ubereats.com, menu changes daily, growler refills $8, people in the service industry get 25% off food and 50% off growler refills
Cracker Barrel - 2929 Expo Pkwy (406)721-9820, www.crackerbarrel.com - open 8am-8pm every day, limited menu available, call for take out, delivery available through doordash.com
Denny's - 2922 Brooks St (406)829-8500, www.dennys.com - open 7am-10pm every day, limited menu, free delivery through dennys.com, seamless.com, postmates.com, grubhub.com, doordash.com
Desperado Sports Tavern - 3101 S Russell St across from the YMCA (406)549-9651 - open 11am-8pm every day, last orders taken at 7:45, menu available on Facebook, curbside pickup to your vehicle, have cash payment ready
Dobi's Teriyaki - 123 W Front St (406)926-1661, www.dobisteriyaki.com - open M-F 11am-8:30pm
Doc's Soup and Sandwiches - 214 N Higgins Ave (406)542-7414, www.docssandwiches.com - open M-Sa 7am-6pm, delivery available through doordash.com
Dog & Bicycle Café - 875 Wyoming St #102 (406)829-WOOF, www.dogandbicycle.com - open 7am-4pm, menu on website, free delivery on orders over $40
Double Front Chicken - 122 W Alder St (406)543-6264, www.doublefrontchicken.com - open 11am-9pm every day, daily specials, delivery available through doordash.com
Dram Shop - 229 E Front St (406)540-4303 and 2700 Paxson St (406)540-4161, www.dramshopmt.com – open 3-7pm, delivery available, order online or call
El Cazador food trucks - 101 S Higgins Ave and 2221 South Ave (406)728-3657, www.elcazadormissoula.com - open 11am-7pm every day, can call ahead to place order
The Empanada Joint - 123 E Main St (406)926-2038, www.empanada.us - doors are locked but taking orders 12pm-3pm every day for curbside pickup (30 minute advance notice, credit cards only), delivery available through ubereats.com and doordash.com, take & bake available
Five on Black - 325 N Higgins Ave (406)926-1860 and 3850 S Reserve St (406)926-1305, www.fiveonblack.com - open 11am-9pm every day, free delivery available through grubhub.com and ubereats.com
Great Burn Brewing - 2230 McDonald Ave (406)240-1785, www.greatburnbrewing.com – open 3-8pm every day, growler/crowler fills, delivery available, food trucks for take out – Madeline's Mediterranean Grille (W/Th), Big Thai Country (Th/F/Sa), Sonny's Original (F)
The Greek Pastry Shop - 520 S 5th St W (406)543-6843, www.numberonegyros.business.site - open M-F 11am-8pm and Sat 11am-5pm, delivery available through doordash.com
Green Source – 617 S Higgins Ave (406)239-5272, www.greensourcemissoula.com – open 9am-3pm for curbside pickup, call ahead to order
Headies Brick Oven Pizza - 1250 W Broadway St (406)540-4431, www.headiesmt.com - open M-F 4:30-10pm and Sa-Su 4:30-11pm, offering $15 small box take and bake interactive pizza kit, free delivery available
Highlander Beer - 200 International Drive (406)549-8193, www.highlanderbeer.com/to-go - open 4-7pm, special take out menu online, offering free 32oz crowler of beer with each food order
Hoagieville Xpress - 744 ½ East Broadway (attached to the Campus Inn) (406)926-1139, open every day 11am-10pm, call in for curbside pickup, delivery available through doordash.com
IHOP – 3700 N Reserve (406)541-4467, www.ihop.com – open 7am-2pm every day, order online for 20% off and free delivery, delivery available through grubhub.com, doordash.com and ubereats.com
The Iron Horse - 501 N Higgins Ave (406)728-8866, www.ironhorsebrewpub.com - open 11am-7pm every day, $10 meal and drink offers daily, free delivery available
James Bar - 127 W Alder St (406)721-8158, www.jamesbarmontana.com - open M-Sa 12-8pm, free delivery available in the downtown area 12-2pm, daily and weekly specials, new menu on Insta and Facebook
Kamoon Arabian Cuisine – 1151 W Broadway St (406)303-0172, www.kamoonarabiancuisine.com - open M-Sa 5-7:45pm, call to place order
Koh Chang - 3075 N Reserve St (406)830-3451, www.kohchangmissoula.com
Krispy Kreme Doughnuts - 1025 West Central Ave (406)926-2810 - open 6am-3pm every day, delivery available through doordash.com and ubereats.com
Laughing Grizzly – 2300 West Broadway St (406)926-3375, www.laughinggrizzly.com - open W-Sa 9am-7pm and Sun 9am-2pm, daily specials on Facebook, company meal plans available, delivery available through delivery.com, doordash.com and ubereats.com
Lisa's Pasty Pantry – 2004 West Sussex Ave (406)543-0839, www.lisaspastypantry.com – open M-F 11am-6pm, special dinner deals, delivery available through doordash.com and grubhub.com until 8pm
MacKenzie River Pizza – 5210 Grant Creek Rd (406)721-0099 and 3820 S Reserve St (406)251-3424, www.mackenzieriverpizza.com – open 4-8pm every day, call ahead to order, delivery available, free lodgepoles with any takeout order over $10
Market on Front - 201 E Front St (406)541-0246, www.marketonfront.com - open M-F 7am-8pm, Sat 8am-8pm, Sun 8am-7pm, delivery available through doordash.com
Michi Ramen - 137 W Front St (406)926-1186, www.michimissoula.com - open 11am-9pm every day, offering ramen (no sushi), credit card only, pickup at back door
Miller Creek Cafe - 4915 Lower Miller Creek Rd (406)251-3656, www.millercreekcafe.com - open 11am-7pm, canned beer buy 5 get 1 one free, golf is still open
The Montana Club - 2620 Brooks St (406)543-3200 and 4561 N Reserve St (406)541-8141, www.montanaclub.com - open 11am-8pm every day, free delivery available through doordash.com
Montana Jack's – 2021 South Ave West (406)541-3939, www.mtjacks.net – open 11am-7pm every day, daily specials on Facebook, call to place take out order, delivery available through doordash.com, ubereats.com and Cafe Courier
Mountain Fresh Eats food truck - located at either Living Room Furniture 2610 S Reserve or Tias Big Sky Food Pod 1016 W Broadway (406)840-4088, www.mountainfresheats.com – open M-F 10:30am-2:30pm (check website, Instagram or Facebook for locations)
Mountaintime Bowls and Buns – 101 S Higgins (406)830-3303, www.mountaintimebowlsandbuns.com - open M-Sa 12-7pm, contact-free take out, curbside pickup on request, delivery available through doordash.com, offering a $25 Bahn Mi grab bag which provides food and drink for four
Mustard Seed - 2901 Brooks St (406)542-7333, www.mustardseedweb.com - $10 off $50 order (or) $20 off $100 order, offering "no touch" free delivery
Ninja Mike's - 200 W Pine St (406)926-1145, www.ninjamikes.com - open M-F 7am-1pm and Sa-Su 9am-1pm
Noodle Express - 2000 W Broadway St (406)541-7333, www.noodleexpress.net - free pot-stickers with family pans
Noodles & Company – 3680 Brooks St (406)251-9745, http://www.noodles.com/ – open 11am-8pm every day, call ahead for pickup, free delivery through website or app, no cash transactions
Notorious P.I.G. - 247 W Front St and 3621 Old U.S. 93 (406) 926-1344, www.thenotoriouspigbbq.com - daily specials, delivery available through ubereats.com
The Olde Dairy & The Trough – 2106 Clements Road (406)721-3322, www.thetroughmissoula.net – The Olde Dairy open 8am-7pm every day, The Trough open M-Th 11am-6pm / F 11am-7pm / Sa 9am-7pm / Su 9am-3pm, offering curbside pickup, delivery available through doordash.com, grubhub.com and Cafe Courier, take & bake casseroles available
Outback Steakhouse - 2415 N Reserve St (406)327-6900, www.outback.com/locations/mt/missoula-mt - open M-Th 11:30am-8pm, Fri-Sat 11:30am-9pm, Sun 11:30am-8pm, curbside takeout, delivery available through doordash.com
Paul's Pancake Parlor - 2305 Brooks St (406)728-9071, www.becausepancakes.com - closing 1 hour early, offering daily specials
Pie Hole – 525 N Higgins Ave (406)926-2233, www.pieholemissoula.com – open 11am-midnight every day, order online for pickup or delivery through grubhub.com or doordash.com
Ranch Club - 8501 Ranch Club Rd (406)532-1019, www.ranchclub.com/dining - open W-Su 12-7pm, daily specials, free delivery available by golf cart to neighborhood residents and on the course, curbside takeout
Rattlesnake Market & Cafe - 2501 Rattlesnake Drive, (406)926-3202, www.rattlesnakemarket.com - market open @ 8AM daily for coffee, espresso, pastries and essential grocery items, grab & go breakfast burritos and sandwiches (M-F 8-11am), cafe breakfast take out (Sa/Su 8am-12pm), cafe lunch take out (Tu- Sa 11am-4:30pm), cafe dinner take out (M-Sa 5- 8pm), offering curbside pick up and limited delivery in the Rattlesnake neighborhood
Romeos - 919 SW Higgins Ave (406)721-1500, www.romeositaliankitchen.com - hours listed on website, delivery available through doordash.com
Rumour Restaurant - 1855 Stephens Ave (406)549-7575, www.rumourrestaurant.com - open 11:30am-8pm every day, call ahead for curbside pickup, delivery available through ubereats.com or chow now food delivery app, also offering crowlers/growlers of beer and wine for curbside pickup
The Still Room – 1609 W Broadway St (406)543-5678 – www.stillroommt.com – open 4-8pm every day, call ahead for curbside pickup, 50% of pizza sales donated to Meals on Wheels
Sushi Hana - 403 N Higgins Ave (406)549-7979, www.sushimissoula.com - open 11:30am-9pm, still offering Mon and Wed $1.50 nights, delivery available through doordash.com
Taco Sano – 115 S Fourth St W (406)541-7570, www.tacosano.net – open 8:30am-9pm every day, order online or by phone, delivery available
Taco Treat - 1800 Bow St #5605 (406)926-3440, www.tacotreat.net - delivery available through ubereats.com and doordash.com
Tagliare Delicatessen – 1433 S Higgins Ave (406)830-3049, www.tagliaredelicatessen.com – open M-Sa 10am-7pm and Su 11am-5pm, delivery available through Cafe Courier
Tamarack Brewing Company – 231 Front St (406)830-3113, www.tamarackbrewing.com – open 11am-9pm every day, call ahead for pick up, delivery available through grubhub.com
Taqueria - 4055 Brooks St (406)926-1388, www.tacomt.com - delivery available through grubhub.com and ubereats.com
Tarantino's Pizza - 4055 Brooks St (406)926-2400, www.tarantinosmissoula.com - open 11am-8pm every day
Thyme Management – 424 N Higgins Ave (406)214-2424, www.thymemanagementllc.net – no contact free delivery on Wednesdays and Sundays, rotating menu, heat and eat meals, call ahead to arrange pickup or delivery
Wally and Buck - 319 E Front St (406)549-8157, www.wallyandbuck.com - open M-F 11:30am-3pm and 4-7:30pm, Sat 4-7:30pm, website updated regularly
Worden's Market & Deli - 451 N Higgins (406)549-1293, www.wordens.com – open M-Th 8am-8pm, Fri/Sa 8am-9pm, Su 9am-8pm, offering curbside pickup, delivery available with delivery.com and ubereats.com, also delivering wine, beer, groceries, candy and cigars (call to place order)
Zoo Thai - 150 E Front St (406)540-4206, www.zoothai.com - open Wed-Sun 4:30-8:30pm