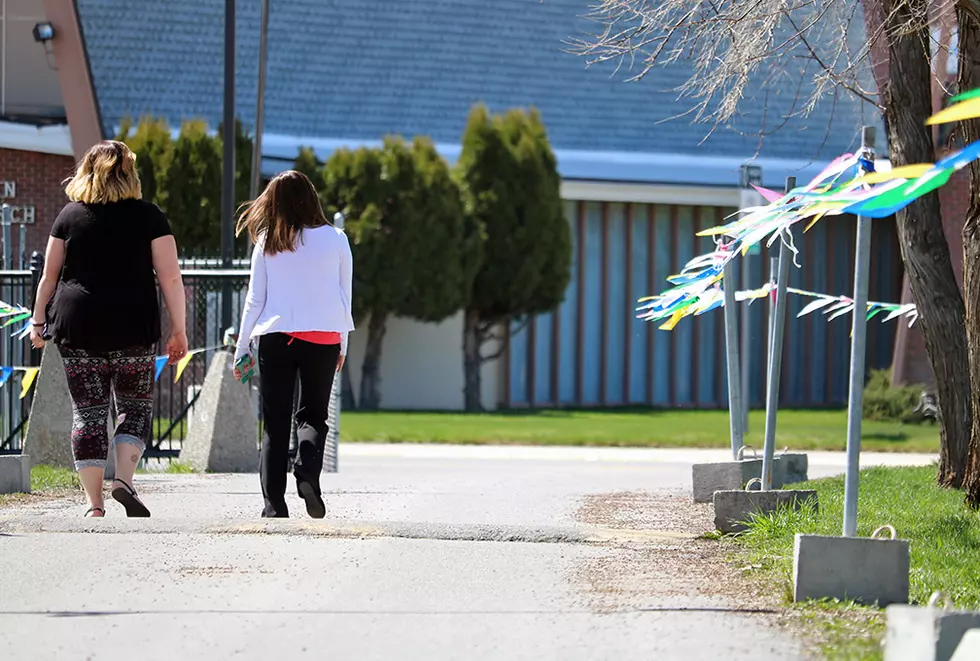 Opinion: Fairgrounds redevelopment rights a century of deferred maintenance
Missoula County is catching up on a century of deferred maintenance at the Fairgrounds.
It's no small effort to pull that wagonload, and Missoula deserves no less for these prized 46 acres in the physical heart of the city. The fairground anchors an urban Midtown, while carrying forward the county's rural heritage. It promises to be a unique source of the region's livestock events, agricultural education, ice sports, green space, trail connections, and community celebration – year-round.
This accomplishment exists through extensive collaboration among teams both public and private. That powerful combination supplies both concept development and fundraising horsepower, producing a variety of successes like Glacier Ice Rink, and the future Cooperative Extension Service & Missoula Butterfly House & Insectarium facility.
There have been decades of concern about revitalization, but it's only in the last few years that substantial plans gelled into a viable future at the fairgrounds.
Lengthy public discussion and evaluation of potential designs engaged hundreds of community participants, several committees, three fairground directors and seven county commissioners. As with similar efforts, redevelopment projects costing north of nine figures benefit from occasionally hitching up a fresh team. These renovations are no different
The important take-away in any evaluation of this challenging process: there's finally a roadmap to renew the fairgrounds, inject phenomenal vibrancy into Midtown, and carry forward over a century of tradition, history and commitment to community.
The first new partner to call the fairgrounds home already spends a lot of time on the property. From the earliest days of consideration, consensus existed that the Cooperative Extension Service and its programs fit the goals of a fairgrounds for the 21st Century. With its coordination of the 4-H community, support of Future Farmers of America, and hosting educational programs for consumer, nutritional, and agricultural sciences – the Extension Service provides a platform of data and experience that defends the historic and ongoing demands of Missoula's land management and agricultural life.
Extension also oversees Missoula's Weed District, a program on the front lines of a growing environmental challenge: the increasing variety and destructiveness of invasive, noxious weeds. Along with Extension's Plant Clinic, the Weed District supports study of this evolving threat, educating everyone from commercial growers to backyard farmers on best practices for noxious weed management.
Strategically, the county's Extension Service allied with a private nonprofit operating The Missoula Butterfly House & Insectarium, since there's an inherent connection between healthy agriculture and healthy insect populations. Development of the Missoula Butterfly House & Insectarium is independent and self-governing. This private, non-profit entity will fund its portion of the shared facility, which occupies about one-third of the shared space, while collaborating with the Extension Service in joint programming. Both programs support and inform Missoulians in settings from school classrooms to grower associations, about maintenance of viable agricultural environments.
Importantly: Phase I redevelopment is underway, removing outdated facilities and reinvigorating the historic Commercial and Culinary buildings while adding a complimentary historic plaza. Also included: 4000 feet of commuter trails, a new maintenance building, deferred maintenance to existing buildings, and long-desired attractive perimeter fencing without barbed wire.
The allotment of existing funds follows a decade of consideration, directly targeting long-standing need for preservation and improvement.
It's a spectacular beginning to another century of fairgrounds excellence, and tribute to the power of public/private engagement.
Eric Gabster served as Chair of the Missoula County Fairground Advisory Committee, serves currently as member of the Task Force for Development of the Cooperative Extension Service and Missoula Butterfly House & Insectarium, and as member of the Missoula MidTown Association.