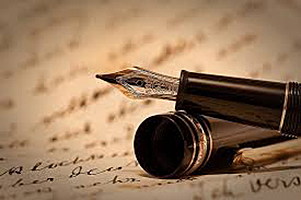 I'm a long time Missoula native. I learned to drive when Malfunction Junction was still a massive malfunction. I rode the school bus when Reserve Street Bridge was finally expanded. Even in high school I knew a four-lane bridge would not serve Missoula's growing traffic issues for long.
I had hoped Missoula learned our traffic flow lesson and would invest more effort and forward thinking into traffic planning. However, I am discouraged that we have not learned this valuable lesson, especially as I have seen the rapid growth of North Reserve businesses and now a need for much more housing.
I have spent 12 years living in the Flathead, where I was a homeowner, and now returned to Missoula. I am saddened I can't afford a simple three-bedroom apartment here to raise my kids in. I am frustrated it took Missoula this long to expand and replace the Russell Street bridge. Other than the BUILD grant, I have seen very little forward thinking on behalf of the residents of our city. So much development has been focused on business growth. Now we have plenty of great businesses, however, nowhere affordable for employees of those businesses to live.
Over the last few months I've been invited to participate in several conversations regarding affordable housing. First, we need to distinguish between "attainable" and "affordable" housing. I recognize saturating the market with thousands of new units may potentially drive down market rates, but that will be years into the future, if at all. In the meantime, we have developers eager to make a quick buck from building in Missoula. Such as the proposed Grant Greek complex with no concern for traffic flow, emergency access, or impact on the Reserve St corridor. Additionally, none of those units are set aside for low-income, they will all be "market rate."
As a community we need all parties to address housing disparity needs and working together to formulate a plan where residents profit from a well-designed city. I have talked with Friends of Grant Creek and agree the city needs to consider traffic safety and neighborhood design prior to approving rezoning or large complexes. Especially, if these new buildings still don't help our lower-income or marginalized populations. We aren't ready to just begin building multiplexes without first considering future transportation safety, inclusionary zoning, green space, and our working community.
Loni Conley, Missoula