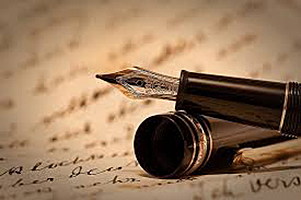 Monica Tranel's latest piece is a great example of why voters made the right decision in choosing her opponent to be the actual decision maker on the PSC.  Sorry Gwen, but are Monica's talking points really what you spiked your job for?
Tranel's scare-mongering over Right to Work is untrue as it is transparent.
First, the Economic Policy Institute she cites as studying the effects of Right to Work on local states receives at least 20 percent of its funding from unions, and Richard Trumka, the current head of the AFL-CIO is the chairman of Economic Policy Institute's Board. Gee, I wonder what their union funded studies from their union lead think tank will say about Right to Work!
Second, not all union jobs are created equal.  Biden's revocation of the Keystone XL pipeline immediately put 10,000 union pipefitters out of a job, so that their "union brothers and sisters" in government bureaucracy can feel better about the environment. Trump received huge support from middle-class working unions who are directly at odds with public sector bureaucrats whose lifelong dream of regulating anything that moves puts regular people out of good paying extraction jobs.
Only in the mind of affluent white female liberals who are completely unaffected by the issues they pretend to are about can people be so blind to the effects of their policies. Montana lost 70 percent of its timber mills in the nineties because of environmental lawsuits and extremism, yet our neighbor Idaho passed Right to Work and is doing economically much better. Even just driving through you'll notice actual timber mills, while our Democrat friends wish us all to work on solar panels and in hospitality back in Montana.
Since liberals all seem to fall over themselves caring about affordable housing, why don't they acknowledge how their own policies make this crisis worse? It's not a coincidence that when you decide to stop every sustainable logging project through the courts that the price of lumber used to build homes triples.
It's not a coincidence that when you'd rather build our 50th dog park for Karens in Subarus than let it be developed for housing that land prices to build on go up exponentially. You don't get to say you care about affordable housing and then support policies that drive up the prices of basic needs such as land and wood.
I've worked government union jobs before and I had no choice in how much of my paycheck got taken for union dues. The proliferation of public sector unions has made government much more expensive and done so on the backs of taxpayers including low and middle income workers who could never imagine making the kind of pay or benefits we are forced to subsidize so Democrats can run their campaigns with taxpayer money.
How about instead of taking the word of millionaire union bosses and their dark money think tanks we just open our eyes and look around to the effects of Democrat policies in action.  Right to Work has benefited our neighbors and would do the same for us.