Viewpoints are written by readers and don't necessarily reflect the views of the Missoula Current.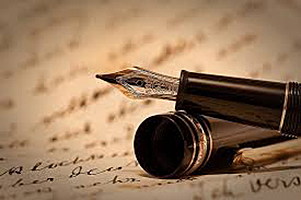 I am a teacher in Missoula, but as a renter amid the housing crisis, I constantly feel like my housing situation is unstable, terrified that my rent will increase to an amount I can't afford.
Corporate owned properties and developers like Cole Bergquist are amplifying the problem rather than trying to help solve it. There is a house a few blocks away from where I live being rented by our property management, Missoula Property Management.
Out of curiosity, I looked up the rental on their website. The rental is a 4 bedroom (same size as the house we currently rent) and they are asking $3,200/month. This is exactly twice what we pay for our rental. In addition to asking this absurd amount the listing states, "Sorry, applicants must meet approval criteria- No additional deposit or co-signer will be accepted."
This means in order to meet the criteria a family would need to make $9,600 per month, have $7,200 up front, and all adults must have a credit score of 700. When rentals become unaffordable for families with one or two incomes, the children in our community suffer.
According to an article from Missoula Current, on any given night in Missoula there are 50 families with children who are homeless. I became curious about who would charge such an exorbitant amount. So I looked up the owner of the property on the county's property search database. The house (2001 Strand Avenue) is owned by Cade LLC. Perhaps I'm naive, but I was a bit surprised to find the property was owned by a business rather than an individual.
Intrigued, I began researching Cade LLC. According to the website opencorporates.com, Brent Russ is the director/agent of Cade LLC. However, the mailing address is listed as "C/O Cole Bergquist." The very same Cole Bergquist who announced his plans to develop the land where the Missoulian building currently sits into "The Reed," a 48-unit "upscale" building with a rooftop pool using another business name, Cade 2.
The very same Cole Bergquist whose investment partner, Aaron Wagner, sent out insulting and inappropriate direct messages to people opposing the development. Cade LLC also caused controversy last year when they went in front of the City Council asking and ultimately getting approval to tear down historic, brick homes on 4th street in the university district in order to build luxury condos.
The city council negotiated with Bergquist "requiring the owner to help pay for the relocation of the historic homes and include affordable housing for 20% of the units." Having seen Cade LLC's definition of affordable at 2001 Strand Ave, I highly doubt that the other 80% of the available units will be even close to affordable for the majority of Missoulians.
Cade LLC is not just in the development game, but also in the landlord game. According to the county's property search, Cade LLC owns 6 different properties in Missoula. How many homes in Missoula that could be owned and occupied by a local family are actually owned by a company trying to make a profit?
If you see an overpriced rental in your neighborhood, look up who owns the property. Start sharing the information. I'm not saying that Missoula doesn't need development. We're in the middle of a housing crisis, of course we need more housing. But what Missoula needs is developers who care about our community's needs.
We need homes to be sold to families, not corporations. We need rentals that families can afford. We need compassion not greed