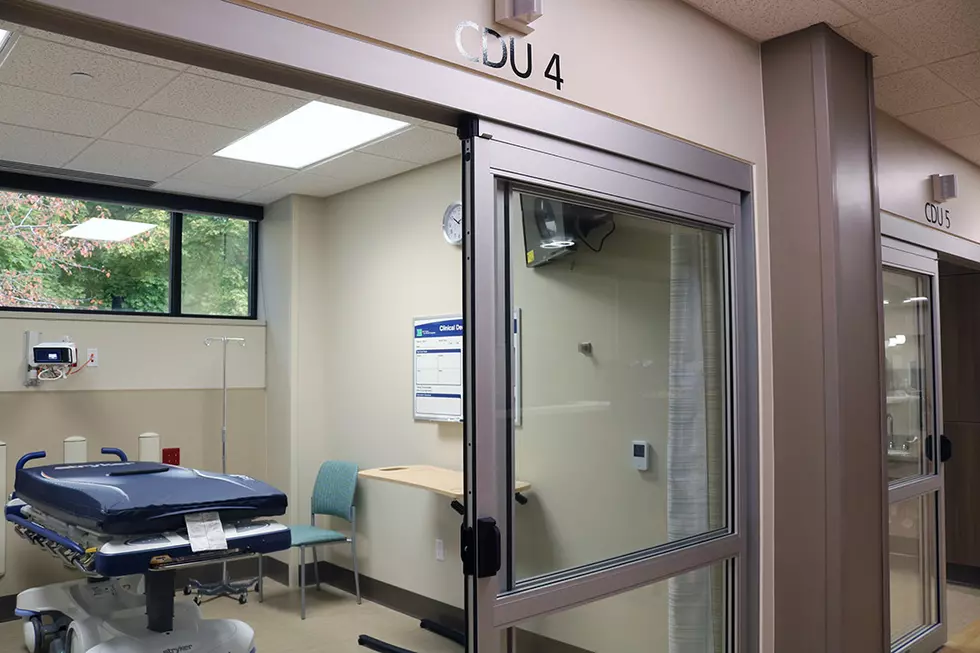 Patient survey places St. Pats in top 5% of U.S. hospitals
(Missoula Current) St. Patrick Hospital in Missoula received the Outstanding Patient Experience Award from Healthgrades, placing it among the top tier of hospitals in the U.S.
Healthgrades evaluated more than 3,100 hospitals that submitted at least 100 patient surveys to the Centers for Medicare and Medicaid Services, covering admissions from January through December 2021.
Of the hospitals evaluated, 419 outperformed their peers based on their patients' responses.
"This achievement shows how each of our caregivers is dedicated to making a stay in the hospital for our patients and their loved ones a truly compassionate experience" said Dr. James McKay, the chief physician executive at St. Pats.
Healthgrades evaluated performance by applying a scoring methodology to 10 patient experience measures. Survey questions focused on patients' perspectives of their care in the hospital, ranging from cleanliness to noise to medications.
The measures also considered if a patient would recommend the hospital to friends or family and their overall rating of the hospital.
"We're incredibly proud of this achievement, because our patients need not only need the best clinical quality we can provide, but also the best emotional support we can provide to improve their healing," said McKay.
The Healthgrades' distinction places St. Patrick Hospital among the top 5% of hospitals nationwide for patient experience, according to Healthgrades.
"We commend these hospitals for their ongoing commitment in prioritizing an exceptional patient experience, while ensuring the health and safety of their patients," said Brad Bowman, the chief medical officer and head of data sciences for Healthgrades.