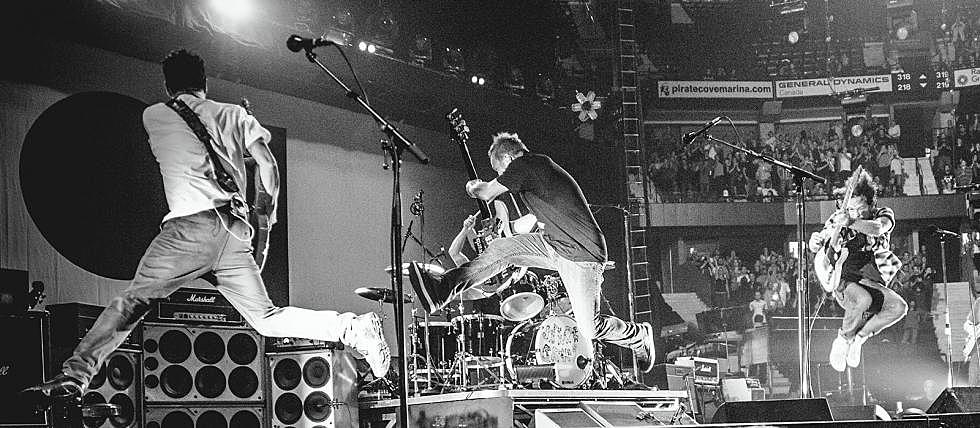 Pearl Jam, Tester plan "Rock On Jon" concert in Missoula to motivate young voters
(Pearl Jam photo)
It turns out that Big Sandy farmers and rock stars do share something in common – a desire to motivate young voters.
One day after President Donald Trump stumped for GOP candidate Matt Rosendale in Great Falls, the campaign for incumbent Sen. Jon Tester announced its own headline event in Missoula with Pearl Jam.
The iconic grunge band, which played its first benefit concert for Tester back in 2005, will return to Missoula for the third time this August to support the senator's reelection bid and motivate young Montanans to vote heading into November.
"Team Tester is excited to have Jeff Ament back on his home turf, along with Pearl Jam for their show this August," Chris Meagher, spokesman for Montanans for Tester, said in a statement Friday. "Jeff knows Montana can't find a better man than Jon Tester, who is fighting for Montana every day. We're looking forward to a great couple days in Missoula in August."
Pearl Jam is playing just a handful of U.S. shows this summer, including the "Rock2Vote" concert in Missoula. The band will give a share of its proceeds to four Montana organizations that support women's health, youth and Native American voting, and land conservation.
Tester and Ament – the bassist for Pearl Jam – were both raised in Big Sandy and remain close friends. Pearl Jam appeared in Missoula during Tester's first run for the Senate in 2005, when he knocked off then-incumbent Sen. Conrad Burns in what was billed as a political upset.
Pearl Jam returned to Missoula in 2012 during Tester's second run for office, in which he defeated former Rep. Denny Rehberg.
"The band is super excited to come to Missoula and help energize the voters, as we believe it's a critical time in our democracy," Ament said in a Rock2Vote statement. "We'll be doing what we do, supporting the issues we believe in, and we want our fans to join us by participating in the election and coming to a big rock show at Washington-Griz stadium."
The "Rock On Jon" packages will include a ticket to Pearl Jam's concert on August 13, as well a ticket to a campaign reception featuring Tester and Ament on August 12.
The "Rock On Jon" ticket packages will be released on July 13th. Fans can  join the wait list now to be the first to hear when ticket packages are available. Those interested in attending can sign up by following this link.