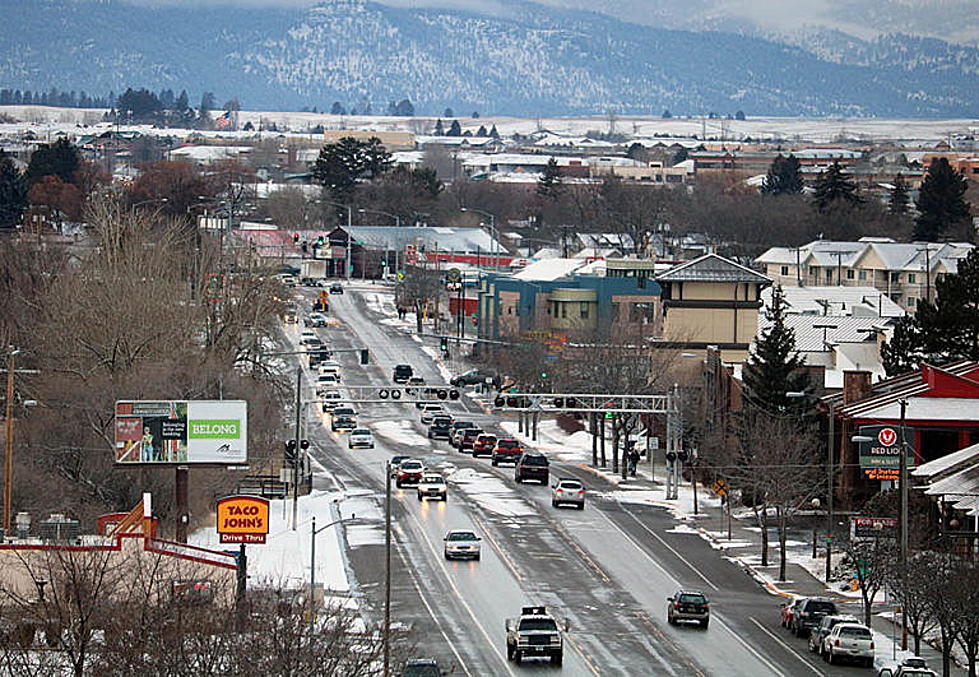 Pedestrian pronounced dead in vehicle collision near Poverello
West Broadway. (Missoula Current file)
(Missoula Current) A 33 year-old man was killed Wednesday night after being struck by a vehicle, the Missoula Police Department said Thursday morning.
The accident occurred just after 10 p.m. on the 1100 block of West Broadway, which is the location of the Poverello Center homeless shelter.
According to police, the 48 year-old male driver involved in the incident was fully cooperative. He was traveling eastbound at the time of the collision.
Preliminary investigations suggest that impairment is not suspected as a contributing factor in the collision. The pedestrian was pronounced dead on scene by Medical Emergency Services.
The Missoula Police Department is investigation the circumstances surrounding the incident.